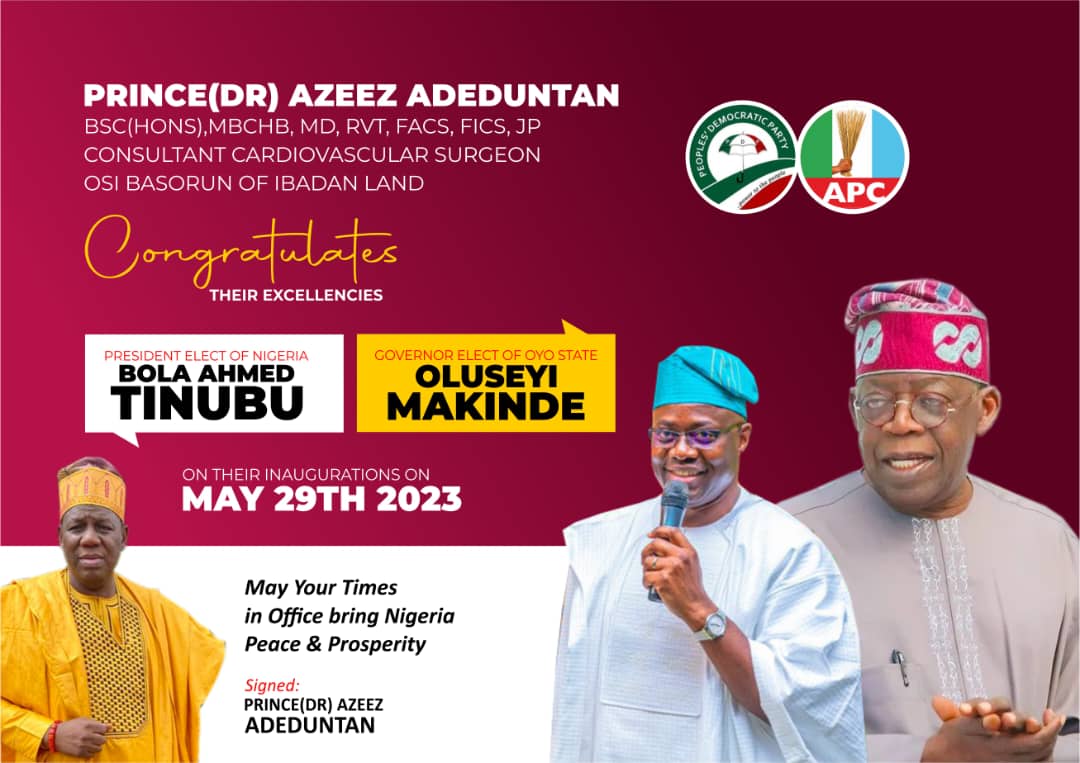 RATTAWU BCOS Chapter Congratulates Dotun Olaitan On her appointment as BCOS Chairperson
..pledges support for the new administration
Thursday August 10, 2023
The RATTAWU BCOS Chapter has congratulated Mrs. Dotun Olaitan on her appointment as the Chairperson of the Broadcasting Corporation of Oyo State (BCOS).
In a release by the secretary of the union, Niyi Faleti on behalf of the Chairman, Kola Carew, it stated that with a distinguished history as a former BCOS staff and an accomplished journalist, her elevation to the position is a positive sign for BCOS.
The union expressed its firm belief that Mrs. Olaitan's extensive experience and unwavering dedication will play a pivotal role in propelling BCOS toward a transformative phase, in alignment with Oyo State's development objectives.
Comrade Kolapo Carew conveyed the collective enthusiasm of the staff members, affirming their commitment to collaborating closely with the newly appointed Chairperson to usher BCOS into an era of enhanced growth and excellence.
The union also extends congratulations to the BCOS management for the selection of this esteemed chairperson.
Commending the choice made by Governor Seyi Makinde for BCOS leadership, the Chairman highlighted the significance of such appointment.
As the broadcasting landscape evolves, Carew assured Mrs. Dotun Olaitan of the unwavering support and dedication of RATTAWU BCOS Chapter, emphasizing that while challenges may arise, they are confident in overcoming them collectively.
"In this new chapter, the union looks forward to witnessing the positive impact of Mrs. Olaitan's leadership and her collaboration with BCOS staff in achieving new heights of success.", the statement added.