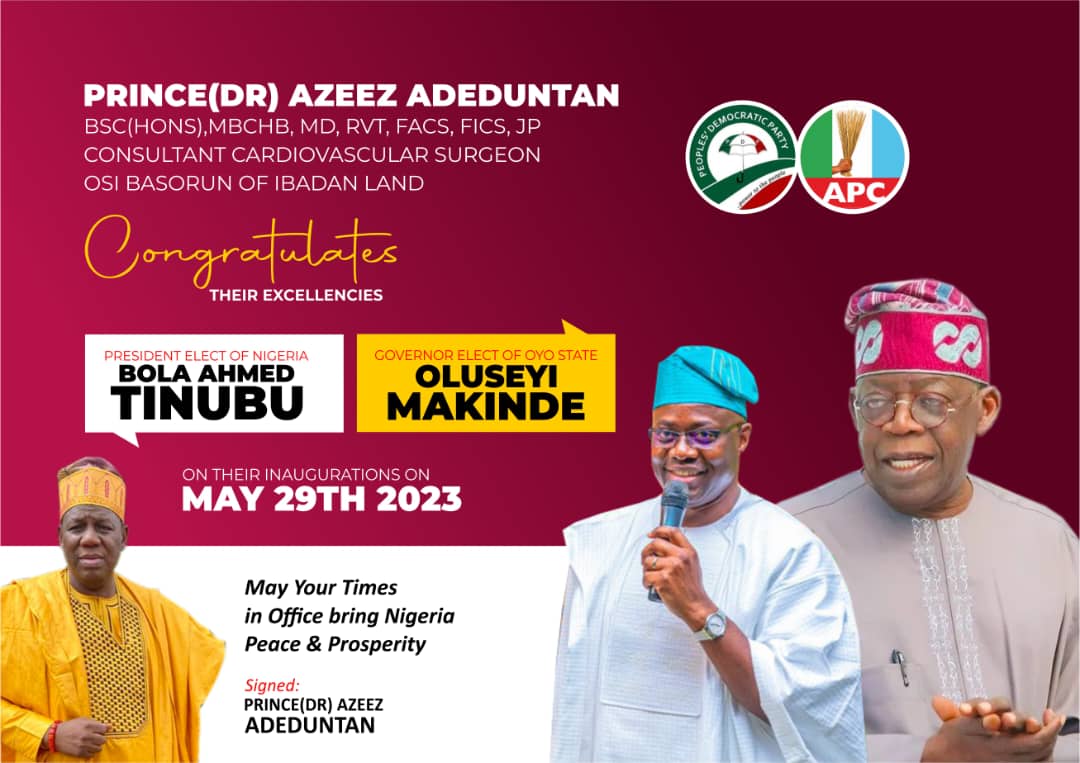 Community Health Practitioners Registration Board Of Nigeria Grants FULL Accreditation To OYSCOHEST For Chew And JChew Programme
Thursday August 10, 2023
The Community Health Practitioners Registration Board of Nigeria has granted full accreditation to Oyo State College of Health Science and Technology, Eleyele, Ibadan for two of its courses; Diploma in Community Health (CHEW) and Certificate in Community Health (JCHEW) for a period of five academic sessions.
The disclosure was contained in a  letter written to the College and signed by the Registrar and Chief Executive Officer of the Board, Mr Bashir Idris.
A statement issued on behalf of the College Management by the Public Relations Officer, Mr Sola Samuel Ojewole said the granting of the Accreditation is sequel to the visit of the Board's Accreditation Team to the College between May 24 and May 26, 2023.
Reacting to the development, the Acting Provost, Pharmacist (Mrs) Oluyemisi Oyewo thanked the Visitor to the College, the Oyo State Governor, Engineer Seyi Makinde FNSE for the financial and logistic support he granted towards this achievement and ensuring that the College maintains the high academic standard for whichit is known.
Mrs Oluyemisi Oyewo also commended the Chairman of the Governing Council, Associate Professor Aaron Ola Ogundiwin and other members for their support and encouragement in ensuring the success of the Accreditation exercise.
She equally appreciated the Management and Staff for their commitment and sacrifice towards the success of the exercise.
The Head of the Community Health  Department,  Mrs Temitope  Awotunde expressed her delight at the full accreditation granted  by the Board, thanking all stakeholders including the Oyo State Governor,  Engineer Seyi Makinde, the College Governing  Council Chairman Associate Professor Ola Ogundiwin and other members, the  Management led by Pharmacist (Mrs) Oluyemisi Oyewo and other stake holders for making the  accreditation a reality.