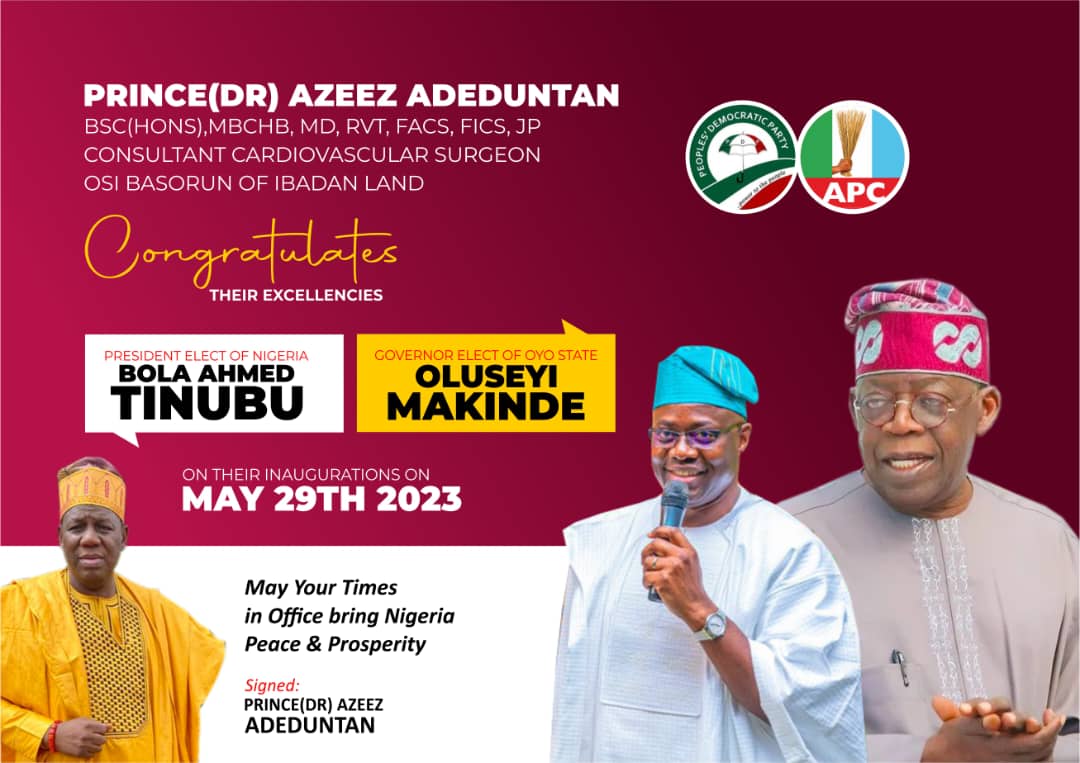 Beware Of Frausdsters Linking Makinde To N20,000 Campaign Grants – Adisa
Wednesday January 11 2023
The Chief Press Secretary to Governor 'Seyi Makinde of Oyo State, Mr. Taiwo Adisa, has cautioned voters within and outside the state to beware of online fraudsters who are seeking to defraud them by linking the governor to a phoney N20,000 campaign grant.
The governor's spokesman, in a statement on Wednesday, said that Governor Makinde has no link whatsoever with the so-called "Governor Seyi Makinde Foundation" which claimed it is giving away N20,000 to help voters secure their Permanent Voter's Cards .
The statement indicated that the Governor Makinde has no link whatsoever with the phoney scheme, adding that Nigerians must not be fooled by desparate folks.
The statement read: "This is to bring to the notice of voters in Oyo State and Nigeria in general that Governor Seyi Makinde of Oyo State is in no way linked to the 'Seyi Makinde N20,000 Campaign Giveaway' scheme being advertised online.
"The so-called giveaway is a scam intended to defraud unsuspecting voters within Oyo State and beyond.
"It may also be an attempt to smear the good name of Governor Makinde, who is the leading candidate in the March 11, 2023 election into Agodi Government House, Ibadan, the seat of Oyo State Government.
"Whatever the intentions of the scammers, we want to advise that such online adverts and advisories should be completely ignored, Nigerians prepare to cast their ballots in the general elections."