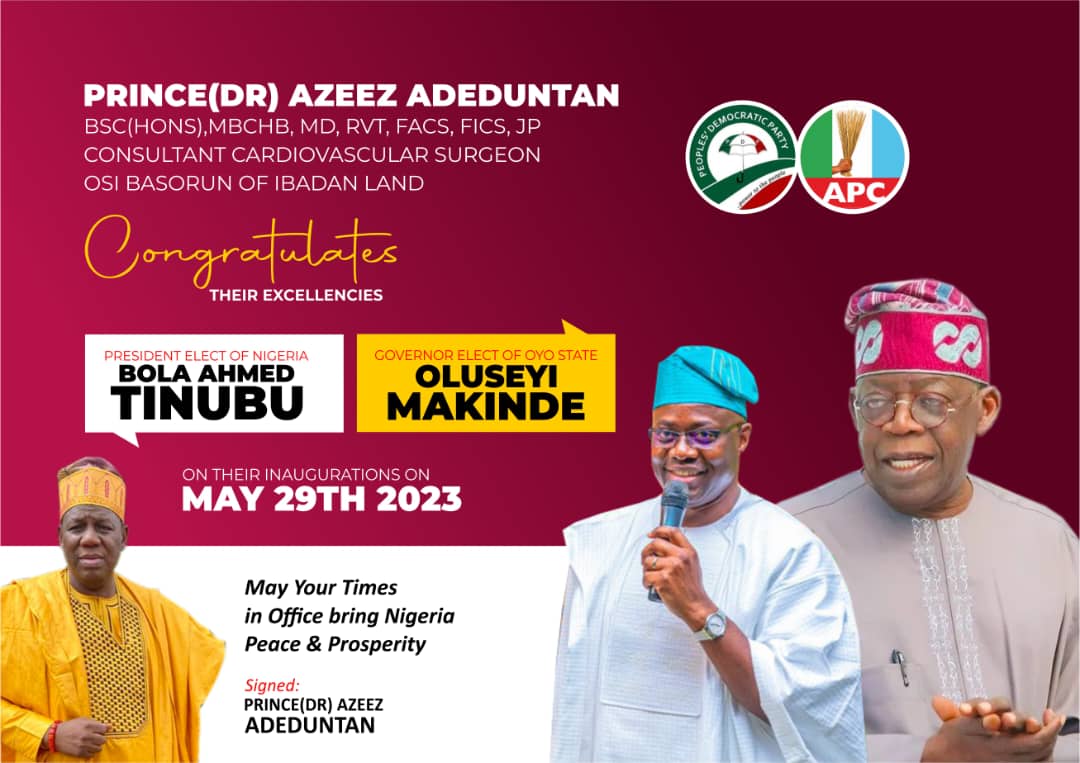 The OSI BASORUN OF IBADAN LAND and one of the screened and cleared OYO state APC GOVERNORSHIP aspirants in the 2022 (JAGBA)fraudulent OYO STATE APC primaries -PRINCE(DR) AZEEZ ADEDUNTAN ,has advised Peter OBI to groom or educate his Vice -Baba DATTI Ahmed to rise up and learn about qualities of a good leader and the rumble and tumble of electoral politics-especially the presidential election anywhere in the world.
Every thing negative will be thrown at you whether true or not and if possible even the kitchen sink.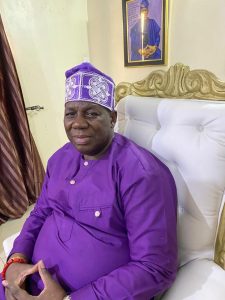 We are talking about power.It is not served a La carte,you have to "fight" for it.
ADEDUNTAN,(international surgeon and Ibadan high chief,former Oyo state health commissioner's )reaction is coming on the heels of a visibly emotional Datti Baba-Ahmed, on Sunday, January 8th 2023 ,when he expressed his displeasure about the disparaging comments political opponents have directed at his family, particularly his late father.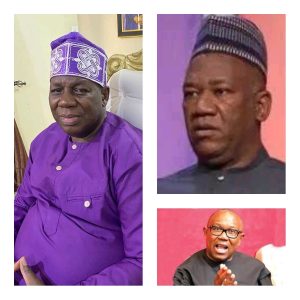 He virtually burst into tears and had to be excused into the bathroom to clean up during the live televised CHANNELS TV Town hall meeting with his principal Peter OBI by his side.He embarrassed the whole viewing audience and the nation.
That behavior alone is disqualifying.
Someone running for office as #2 man and a heart beat away from the presidency in case of unforeseen circumstances is supposed to be thick skinned,rugged and focused.
You cannot afford to be a "sissy"man with low emotional stamina as he displayed at the event.
Look at all the insults passed against TINUBU ,SHETIMA and BUHARI by opposing parties.
They remained STOIC as expected of leaders.
Ahmed"s baby cry at the town hall meeting was not expected from someone trying to lead a nation that is at the precipice and looking for a strong leader to bring us together as a nation ;not as a geographical entity called NIgeria ,with many centrifugal forces trying to tear us apart by beating drums of war.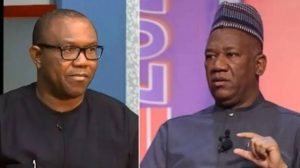 When NIgeria youths start canvassing for leadership change,and age ,this is one of many reasons why NIGERIANS cannot afford to hand over PRESIDENTIAL POWER to people that are not tested or trusted.The Supreme Court has affirmed that joint tickets for GOVERNORSHIPS AND PRESIDENCY are like Siamese or conjoint twins.Last Sunday's cry by BABA AHMED surely had rubbed off on PETER OBI himself. His first decision is to have picked a wrong VP candidate who cannot stand the heat of politics.Their time will come soon but not now.We need a man with experience-who can take insults,who is rugged,who will not run away from abuja when the going is rough,;who has track records and large war chest.That is BOLA AHMED TINUBU.
May his days be long.
Baba DATTI Ahmed has damaged OBIS TICKET.-a national and international embarrassment for NIGERIA.
MAY NIGERIA SUCCEED..