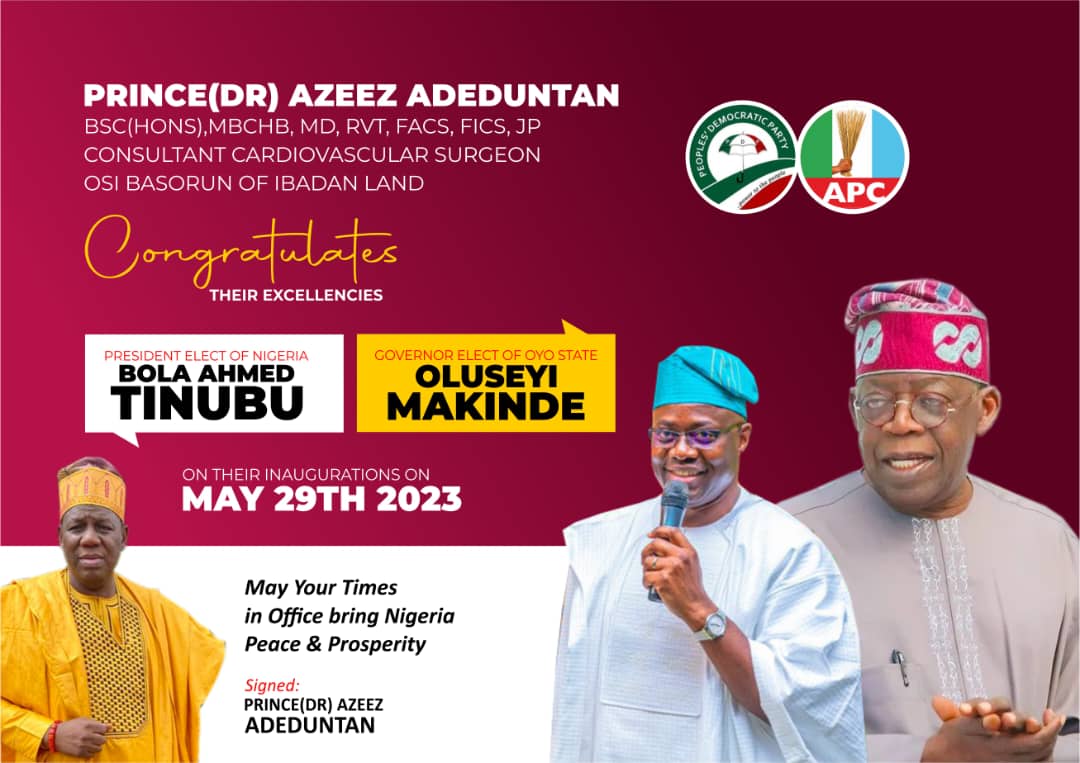 PRINCE (DR)AZEEZ ADEDUNTAN-the OSI BASORUN OF IBADAN LAND ,and one of the screened and cleared GOVERNORSHIP aspirants in the 2022 OYO APC fraudulent primaries Would like to thank General Obasanjo -ex President of Nigeria for his past services to this country at war and in peace time.
In his open letter to NIGERIANS,on January 1st 2023,Obasanjo chastised TINUBU on his words -"EMI LOKAN " made out of desperation as well as frustration,and not that of ill will). prior to JUNE 8th 2022 APC PRESIDENTIAL PRIMARY .
Obasanjo remarks on "EMI LOKAN "
is reproduced here in verbatim and set forth below.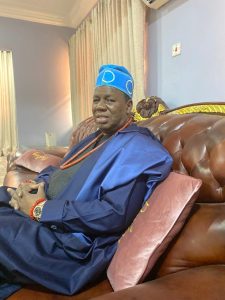 "Let me say straight away that 'Emi Lokan' (My turn) and 'I have paid my dues' are one and the same thing and are wrong attitude and mentality for the leadership of Nigeria now."
For the benefits of our youths and Nigerians at large,Obasanjo had benefited from IWO LOKAN -ANTONYM Of EMILOKAN ,in Yoruba land.
The Yorubas believe you should never accept IWO LOKAN unless you believe in EMI LOKAN otherwise you are selfish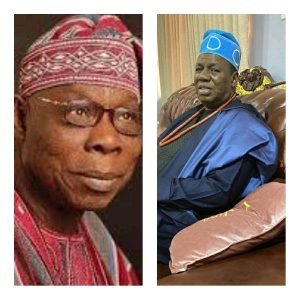 By accepting IWO LOKAN 1976/1998/1999 in the past -OBASANJO is also guilty of EMI LOKAN because it is an injustice in YORUBA LAND to accept IWO LOKAN ,If it is not your turn..Depending on the contexts where it is used,both can be construed as being evil or good.
The contexts where Obasanjo and TINUBU found themselves in the past were not evil.
It is GENERAL OBASANJO
that is making it to look selfish.and evil .HERE are the facts : TINUBU was being driven to political "GOLGOTTA "by mentees of his ,that have become political adversaries-led by the VP OSINBAJO,FAYEMI ,AMOSUN ,LAWAN and many others ,as they all obtained nominations forms.
Who in YORUBA LAND among his mentees ,can challenge AWOLOWO in YORUBA LAND for NIgeria presidency since 1959 till he died on May 9th 1987.
He out of desperation said EMI LOKAN.
He never committed any offense for saying this in YORUBA LAND.
B)OBASANJO benefited from "IWO LOKAN " TWICE.
As 2nd in command,he was nowhere to be found on Friday FEBRUARY 13 th 1976 ,when GEN.MURTALA RAMAT MOHAMMED -NIGERIA head of State was assasinated in a bloody coup detat led by COL
B S DIMKA of the ARMY physical training Corp OSHODI LAGOS.HE was in hiding ,as the coupists mistook colonel DUMUJE for him ,who was shot and wounded,;but for ethnic balancing,TY DANJUMA claimed in his recent memoir,that he would have taken over as head of state as he was chief of army staff and in control of troops.
The supreme military council used "IWO LOKAN "for Obasanjo as there was a turmoil among the members of the council on that day.with no head of state for several hours until early morning of Feb 14th 1976.
B)In 1998 after the demise of GENERAL ABACHA,June 8th 1998,the military high command gave Obasanjo absolute pardon,rather than a clemency or conditional pardon,to allow him to participate in 1999 elections,because Abiola's death had infuriated the Yorubas at that time and the country was in a free fall politically.An ex convict without absolute pardon cannot run for the presidency.
For their own political safety too,the military used "IWO LOKAN "for Obasanjo (one of them) despite the presence of qualified YORUBA MEN -FALAE,BOLA IGE,etc.
since Obasanjo had benefited from IWO LOKAN, which he never refused ,regardless of his reluctance,,he himself has no locus to criticize BOLA AHMED TINUBU of "EMI LOKAN "which is "IWO LOKAN" reversed.
This release is done in the interest of the public and for public good.
No vendetta against chief OBASANJO-EBORA OF OWU-a man I respect highly.
ONCE again ADEDUNTAN-an IBADAN high chief,and international surgeon and former OYO state health commissioner thank Obasanjo for his past services to this nation.
He does not need to like TINUBU for president (his own prerogative),but for most Yorubas and detribalised NIGERIANS (TINUBU -not perfect except GOD) is our own IWO LOKAN. and Emi LOKAN of most YORUBAs at this time and the best for NIgeria in this electoral cycle.
Silence and prayers in these transition processes and elections are the best for Obasanjo -an elder statesman at this time.
Long live the FEDERAL REPUBLIC OF NIGERIA -ADEDUNTAN prayerfully concluded.