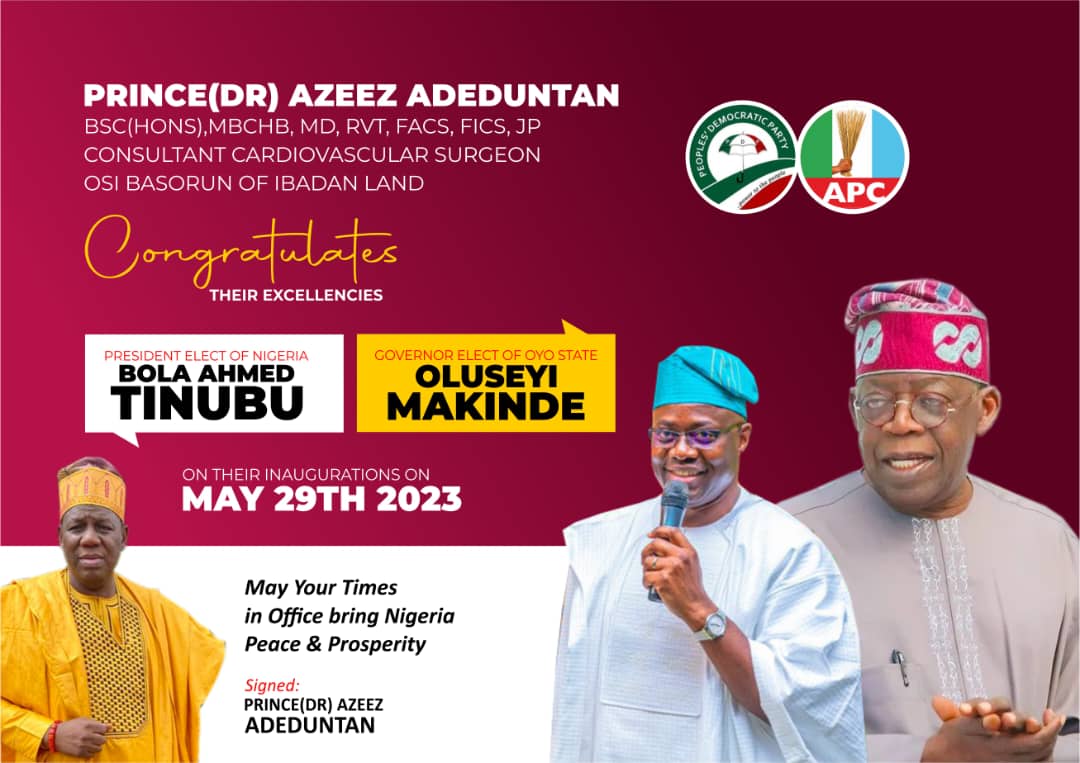 Ibadan Prominent Mogaji, Oladoja Commends Large Turnout At Ogbomoso, Oyo PDP Campaign
Friday January 13 2023
The Spokesperson, Authentic Mogaji of Ibadanland, Mogaji Olawale Oladoja has extolled the commitment and
dedication of members and supporters of PDP in Ogbomoso and Oyo for the success of the party in the state.
Mogaji Olawale Oladoja stated this in a release by his media office in Ibadan on Friday.
He expressed confidence that the forthcoming elections would be a walkover for the party in the state with the large turnout of members of PDP and lovers of the state Governor, Engr Seyi Makinde and the PDP.
He encourage them to remain steadfast in their support for Governor Seyi Makinde and the ruling party in the state.
Mogaji Oladoja expressed satisfaction with the massive
turnout of the party faithful in Ogbomoso and Oyo not minding the insignificant opposition in the area by unsatisfied recalcitrant party members.
"Let me say am grateful for your support, and we are
satisfied with what we have seen so far beginning from Ibarapa, Ogbomoso and Oyo.
He then called on them to double their efforts in wooing more members as the policy was going to be "operation deliver your ward".
He said all the wards in the state must be delivered to the PDP, promising that the party
would build on the existing infrastructure and introduce new development.
He maintained that the large turnout at the rally showed the area is the home of the
PDP, urging them to deliver outstanding victory to the party during the elections.