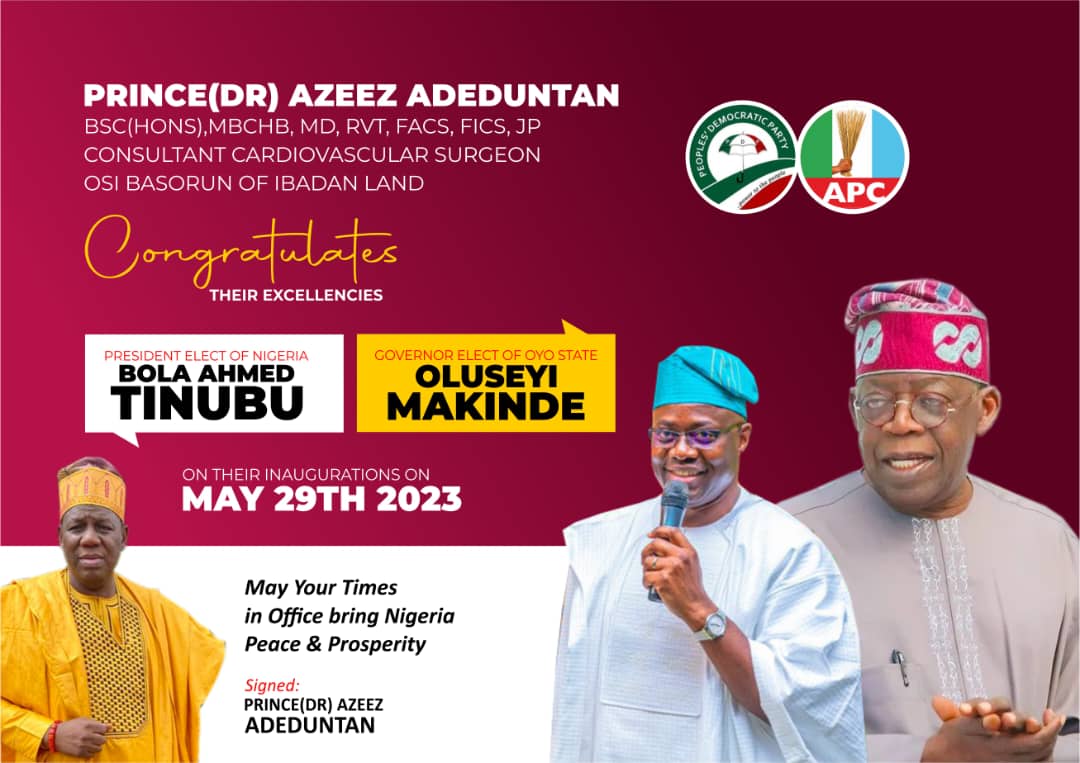 Clergy Charges Christians on Adding Value

Tuesday September 12, 2023

Christians have been told to leverage on the spirit of God in them, and come up with solutions to the major challenges in their environment.

The Resident Pastor, House on the Rock, Ibadan, Rev. Idowu Ogedengbe said if Christians pay attention to the enablement of the Holy spirit, they could be the solution providers.

Ogendengbe said this on Sunday, during a program themed, Insights for Thriving in Trying Times.

The clergy, who is also an Executive Assistant to the Oyo State Governor on Administration said Christians must look beyond the trying times and tap into visible opportunities around them.

Ogedengbe added that opportunities could be elusive in this present world, but the plenty problems have opportunities embedded in them.

He urged Christians to be guided by the Holy spirit and find solutions to what they perceive as major needs in their community.

"Understanding will bring value addition and solutions where there are problems. This is a major challenge to our Christian brethren to come up with solutions, and look beyond our trying times", he said.

Ogendengbe, while speaking on the Oyo State Government's SAfER initiative said, the Oyo State Government's seeks to lift people out of poverty.

He said the initiative goes beyond just giving food to the poorest of the poor in the state, but an intervention meant to support people in businesses, with revolving loans.

Also speaking, the MD, Prototype Global Services Ltd., Engr. Ademola Agoro lamented that the level of research in the country is too low, adding that Nigeria is too dependent on importation.

He appealed to Government at all levels to encourage researchers and manufacturers, by spending more on research and development.

Agoro alo enjoined politicians to seek ways to empower Nigerians, without political undertones.