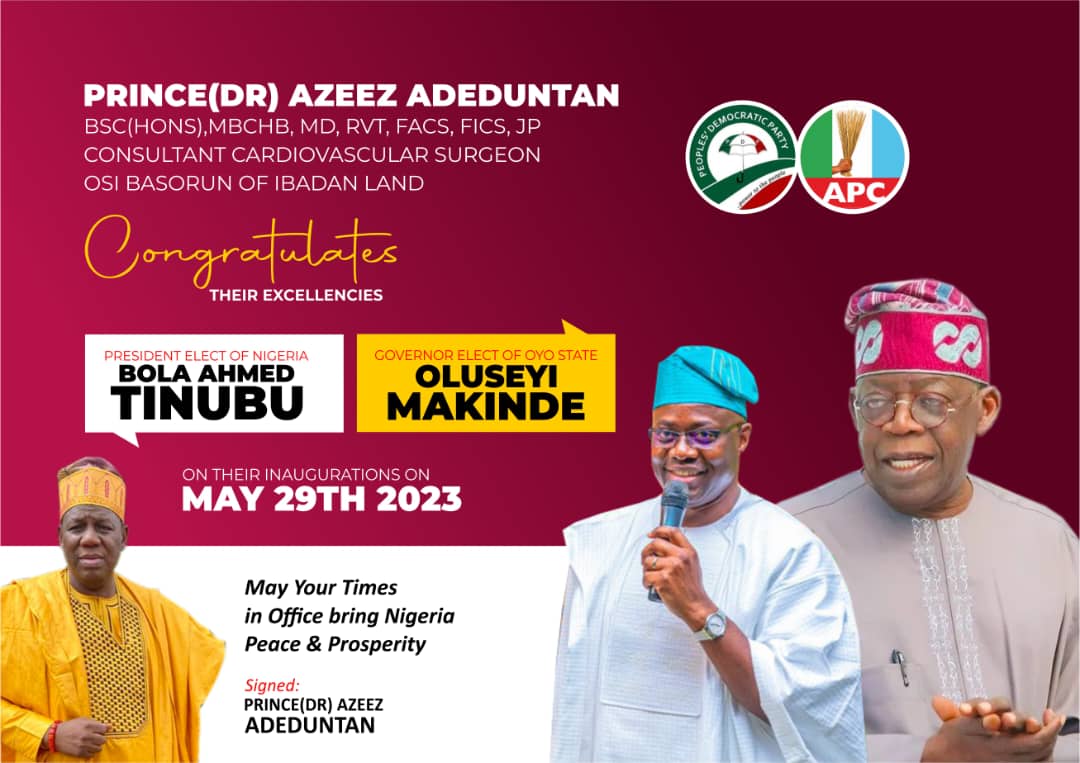 Group Mourns Ex Oyo State Accountant General, Late Alhaji Olagoke Liadi Salami
Tuesday September 12, 2023
Sanyo Youth Forum (SYF) has expressed shock and grief over the demise of the Former Accountant General,Oyo State , Alhaji Olagoke Liadi Salami, who passed in recently.
In a condolence message made available to the journalists by the youth executives under the leadership of Comrade Adegoke Oladipo Oyeyemi aka Diplomacy and Hon Idris Iyiola aka Olembe respectively,described the death of Alhaji Salami as a great loss, saying the deceased has impacted our community and the nation at large positively in various spheres of human endeavour.
"His death remains a great loss, not just to his family but to the entire community ,Oyo State and Nigeria at large given his invaluable role as a retired accountant general and community leader.
"His selfness and passion for humanity are virtues for which he will be remembered for many years to come.
The forum remarked that Salami's service to the community and state was inspiring and would be missed by those whose lives he touched in various ways.
We urged the family to be consoled by the legacies left behind by the late Former Accountant General.
"May God Almighty grant his soul eternal rest, and give his immediate family the needed fortitude to bear his demise," the chairman said.