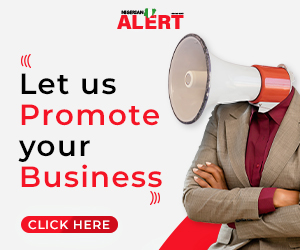 OYSCHST Hosts NBTE Team For Accreditation Of Courses
Wednesday November 2, 2022
Oyo State College of Health Science and Technology, Eleyele Ibadan has hosted the National Board for Technical Education (NBTE) official for the accreditation of its four academic programmes.
This disclosure was made through a statement issued in Ibadan by the college Public Relations Officer, Sola Samuel Ojewole on behalf of the Acting Provost Pharmacist Oluyemisi Oyewo .
The four courses for accreditation according to the statement are Dental Nursing, Dental Therapy, Nutrition and Dietetics, as well as Health Information Management.
Addressing the management and staff of the college at the ICT Centre Eleyele Ibadan, the N.B.T.E. Team leader, Alhaji Yusuf Yakubu commended the Governing Council, Management and the supervising ministry of Health for creating an enabling and conducive environment for learning.
He also eulogised the Oyo State Government for supporting Health and Education sectors.
Alhaji Yusuf called on Oyo State Government for expedite action on granting full autonomy to the college and provide more necessary infrastructure for the overall progress of the College.
Receiving the N.B.T.E. Accreditation team at the conference room of the Ministry of Health, the commissioner in charge of the Ministry, Dr. Olabode Ladipo represented by the Permanent Secretary of the Ministry, Dr. Adeyanju assured the visiting N.B.T.E. that all identified challenges facing the college would be attended to by the Oyo State Government, noting with delight that Seyi Makinde's administration was passionately and favourably disposed to both education and Health sectors which form two of the four pillars of the Government.
In his remarks, the Governing Council Chairman, Oyo State College of Health Science and Technology, Eleyele Ibadan. Dr Aaron Ola Ogundiwin stressed the need for government to assist the college in the areas of full autonomy for effective operations and provisions of more facilities for meaningful learning.
In her remarks, the acting Provost of the college, Pharmacist Oluyemisi Oyewo gave kudos to the visitor to the college, the executive Governor of Oyo State, Engineer Seyi Makinde for his constant support for the college urging him to look into the issues of full autonomy and provision of more infrastructure and facilities as being requested by the visiting N.B.T.E team for the college to move forward.
Oyo State College of Health Science and Technology was established about 90years ago precisely 1933.