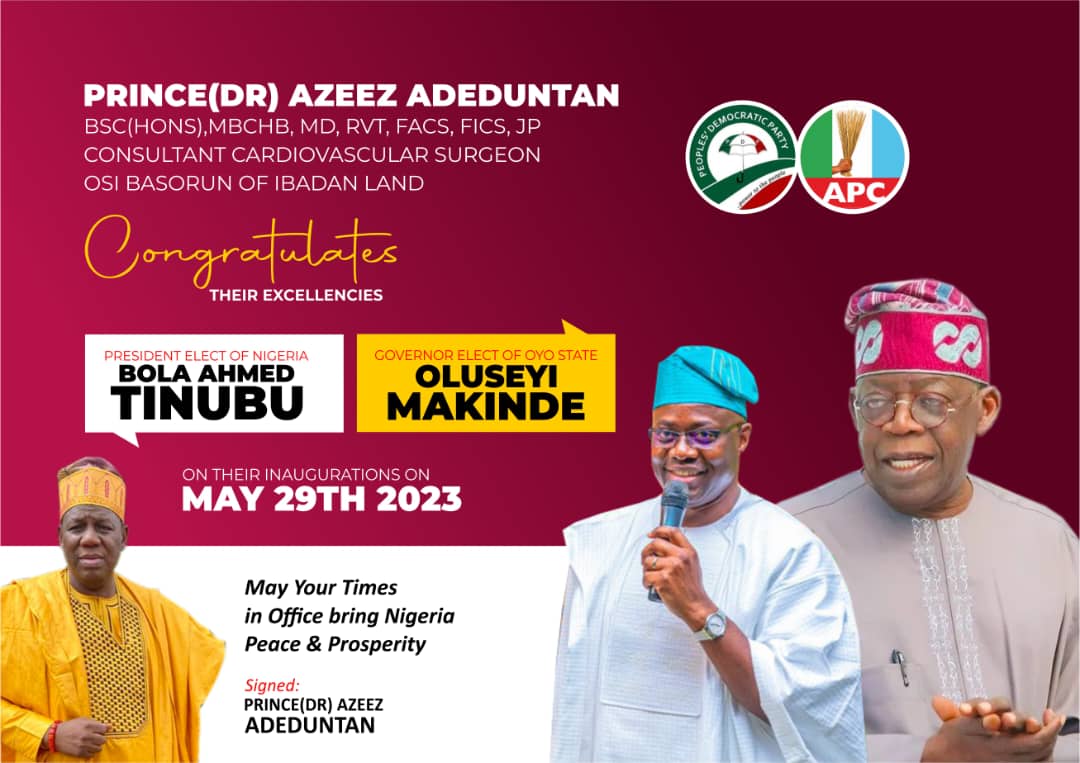 JOHESU To Continue Strike Until Government Is Ready To Meet It's Demand­
Friday June 16. 2023
The Joint Health Sector Unions (JOHESU), Oyo State has disclosed that it's strike in Oyo State continues till further notice.
JOHESU stated this in a communique Issued By Oyo State Chapter Of JOHESU On Monday 5TH June, 2023.
He stated that the strike action is still on at the state level until all requests and demands are addressed by the State Government.
The release signed by the Union Chairperson, Com. Folorunsho and secretary, Suraju Alabi said the reasons for embarking on Industrial Action in the State as it affect JOHESU members are stated are still not solved.
"Following the recent pronouncement of National Leadership of JOHESU, suspending the Industrial Action embarked upon from Thursday,25th May,2023, till Monday,5th June,2023, let it be known to Us at JOHESU State level, that the pronouncement was directed to only Federal Health Institutions across the Federation.
He identified it's major demands which included that the recommendation of the Committee set up by the State Government, since 2021on issues affecting Joint Health Sector Unions & Assembly of Health Professionals Associations (JOHESU/AHPA) signed by Government representatives and Leadership of JOHESU on 9th August,2022 should be implemented.
It also called for review of Hazard Allowance as it has been approved and implemented by the Federal Government and some States of the Federation.
Others are upward review of CONHESS salary structure as it was done to CONMESS in the State, nclusion of other Health Professionals involved in teaching at our health facilities in the payment of Teaching Allowance.
"In view of the above mentioned agitations, the leadership of JOHESU in our dear State recommends quick response and speedy action for the resolution of the ongoing Industrial Action." it added