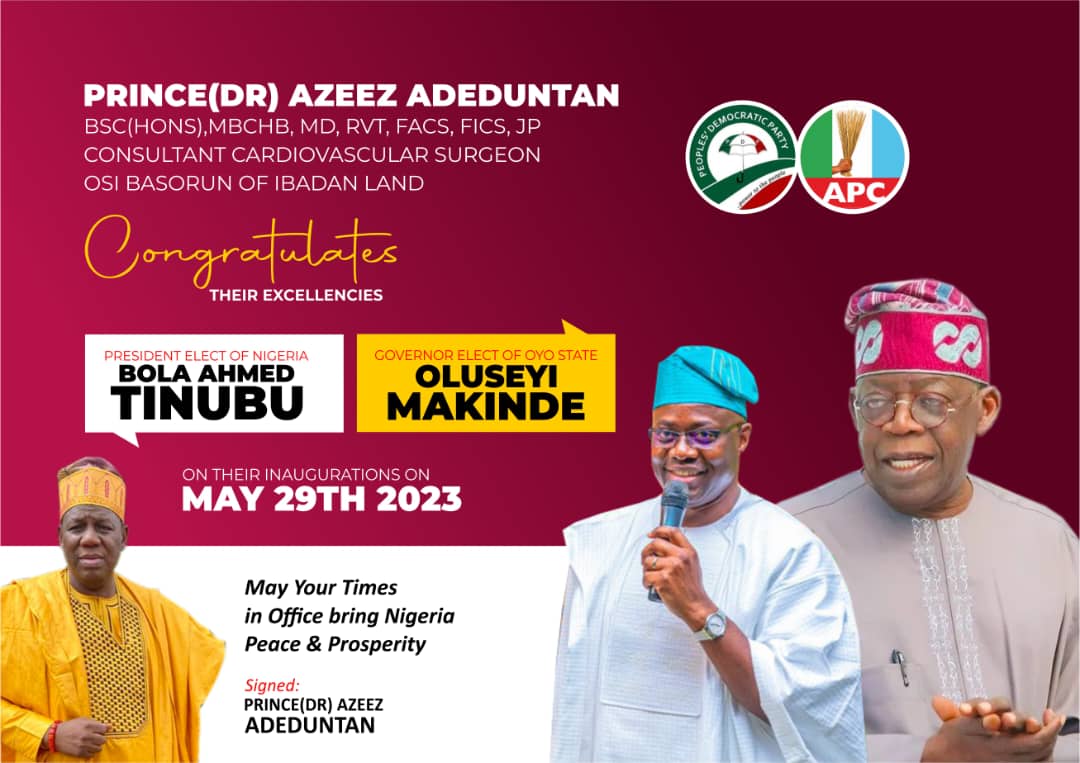 Abeokuta Club Extols The Virtues of Late Agura As He Joins His Ancestors.­
Friday June 16, 2023
The foremost Club in Egbaland, Abeokuta Club, has extolled the virtues of late Agura of Gbagura Land, His Majesty, Oba Sabur Babajide Bakre.
This was contained in a release signed by the Hon. General Secretary, Prof. Akeem Oyekanmi, on behalf of the President, Dr. Adewale Adeola, the Executive Committee, Board of Trustees, Elders and Members of Abeokuta Club.
According to the release, Oba Sabur Babajide Bakre who joined his ancestors on Wednesday, 14th June, 2023, was an epitome of humility, patriotism and progress. Oba Bakre worked tirelessly during his reign for sustainable development of Gbagura and Egbaland with significant and noticeable contributions geared towards promoting the culture and tradition of Egba people.
He will forever be missed.