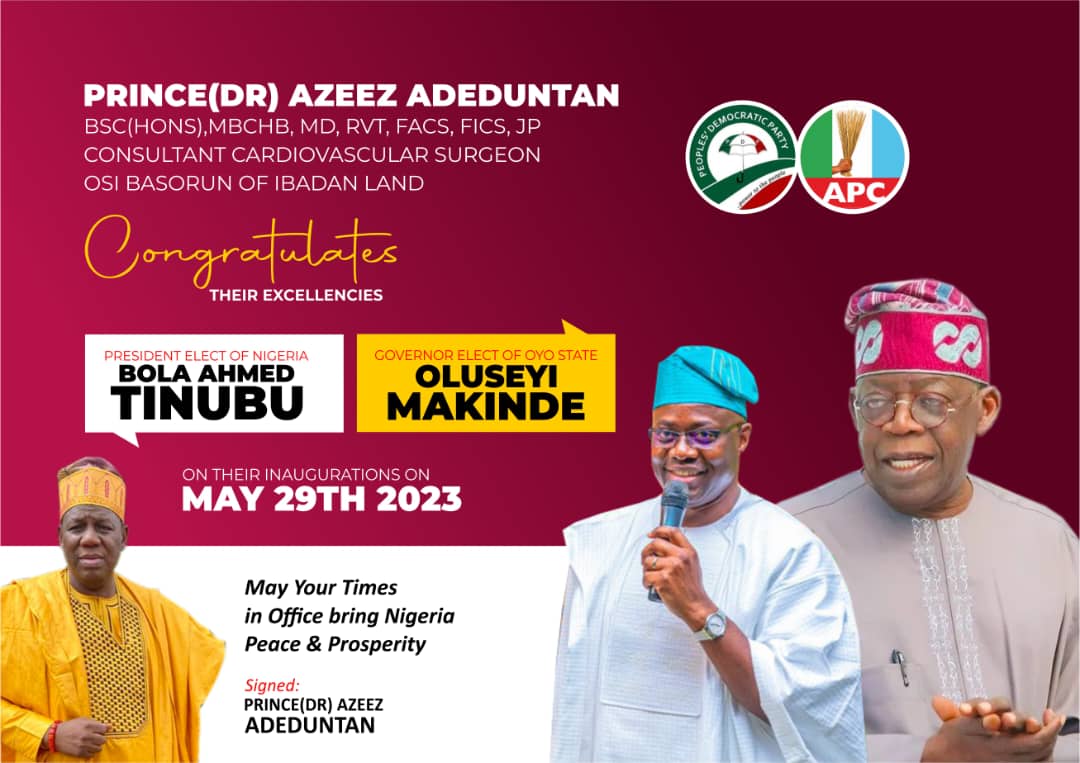 I Will Build On GSM Road Map For Sustainable Development, If Elected As Council Chairman – Former OYSACA Boss, Siji Ganiyu
Saturday July 8, 2023
A former Executive Secretary, Oyo State Agency for the Control of AIDS(OYSACA), who is also a People's Democratic party (PDP) Chairmanship Aspirant, Ibarapa North Local Government, Sanitarian Siji Ganiyu says if elected the Chairman of Ibarapa North local government, he will also build on the road map of Sustainable Development of the Governor, Engr Seyi Makinde.
Sanitarian Ganiyu popularly called Kalubia by his supporters stated this in a release on Saturday.
He explained that he believes in the grassroot development and that when he becomes the Chairman of Ibarapa North local government, he will be busy developing the area to the best of his ability in line with the vision of Gov Makinde.
"I believe my vision and plans for development will be of the interest of the people and especially, to complement the great effort of our leader and mentor, Governor Seyi Makinde who in the last four years has developed Oyo State beyond Expectations.
Ganiyu who is also the immediate past Provost, Oyo State College of Health Science And Technology Eleyele Ibadan, said that health, education, economic empowerment and social development would be his priority if elected.
According to him, hundreds of youths will be engaged in various economic sectors in Ibarapa North local government through agriculture, small scale businesses among others to ensure the community is safe and economically viable.
"We will engage our youths in various segments and sectors in Ibarapa North local government so as for them to be financially independent and contribute their quota to the development of the local government area.
"Together, we have started very well and we shall continue to strive hard to sell our mission of greater Ibarapa North local government and bring government closer to our people in line with the vision of Governor Seyi Makinde.
The chairmanship aspirant reiterated that there will be functional Health Care System especially with the recently Primary Healthcare centre renovated and/or built by Governor Makinde, while there will be more improvement and adequate supervision in education with improved modern teaching facilities.
"I will also ensure economic empowerment of our youths and women development while massive development of Infrastructural facilities across our local government will be embarked upon.'
Sanitarian Siji Ganiyu commended the great works of the state Governor, Engr Seyi Makinde and his passion for development of all areas in the state assuring that if elected as the Executive Chairman of Ibarapa North local government, he will also toe such part of greater development for the benefit of the people of the area.