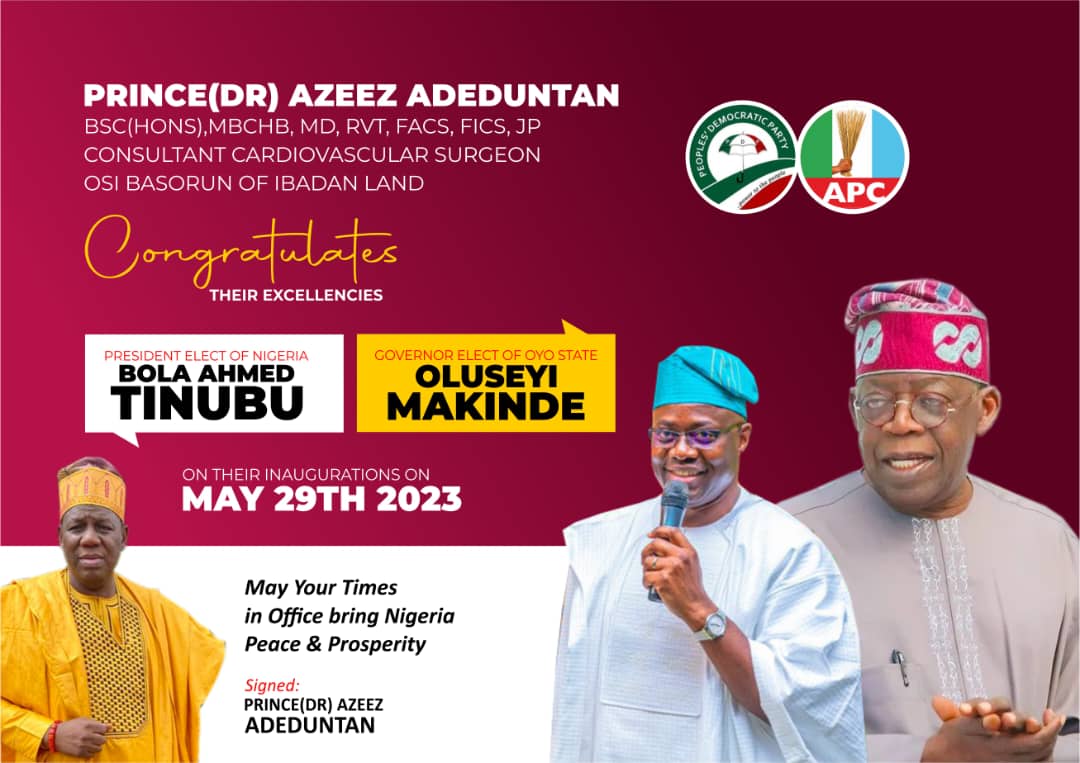 Cut Allowances Of Political Office Holders, Late MKO Abiola Former Close Associate, Su-Kazeem Advises Tinubu
..atlast Nigeria now have a working President – Su-Kazeem
..commends Tinubu on numerous achievements since assumption of office
Thursday June 22, 2023
An Ibadan based business mogul and close ally of late Chief Moshood Kashimawo Olawale Abiola has advised President Bola Ahmed Tinubu to cut the bogus allowances and take home of all political office holders including appointees.
Su-Kazeem in his weekly news bulletin and made available to journalists in Ibadan stated that this becomes important because of reactions of Nigerians over the recent 114% increment of political office holders.
Alhaji Kazeem disclosed that even though it was not Tinubu that directed the increment which had been designed since January but it is necessary for the President to reduce allowances in order to save more money for the nation.
He also called on the President to ensure direct payment of allocation to states and local governments without any interference from any arms of government including the National Assembly.
He also emphasised increment in the salary of Nigeria workers which are the direct victim of the recent subsidy removal as well as putting in place palliative in terms of infrastructural development.
Su-Kazeem showers praises on President Bola Ahmed Tinubu over recent proactive steps taken to address numerous issues confronting the nation.
The property merchant said Nigerians can at this time hold their head high even above their shoulder to say they now have a President.
The Elderstateman who has been in the forefront of championing Tinubu Presidency even before his emergence disclosed that this is one of the moment to proud of being a Nigerian.
He stated that looking at the first day of the President in office, one can observed that President Tinubu keep to all his promises as regards his first days in office.
Su-Kazeem stated that the emergence of Asiwaju Bola Tinubu, as the next president of Nigeria, with the experience of the last few days will return the nation to her days of glory.
He said the Tinubu Presidency has no doubt brought about ray of hope to Nigeria and Nigerians, who have for long been yearning for a new Nigeria.
He called on all Nigerians to team up and support the President in order for him to succeed.