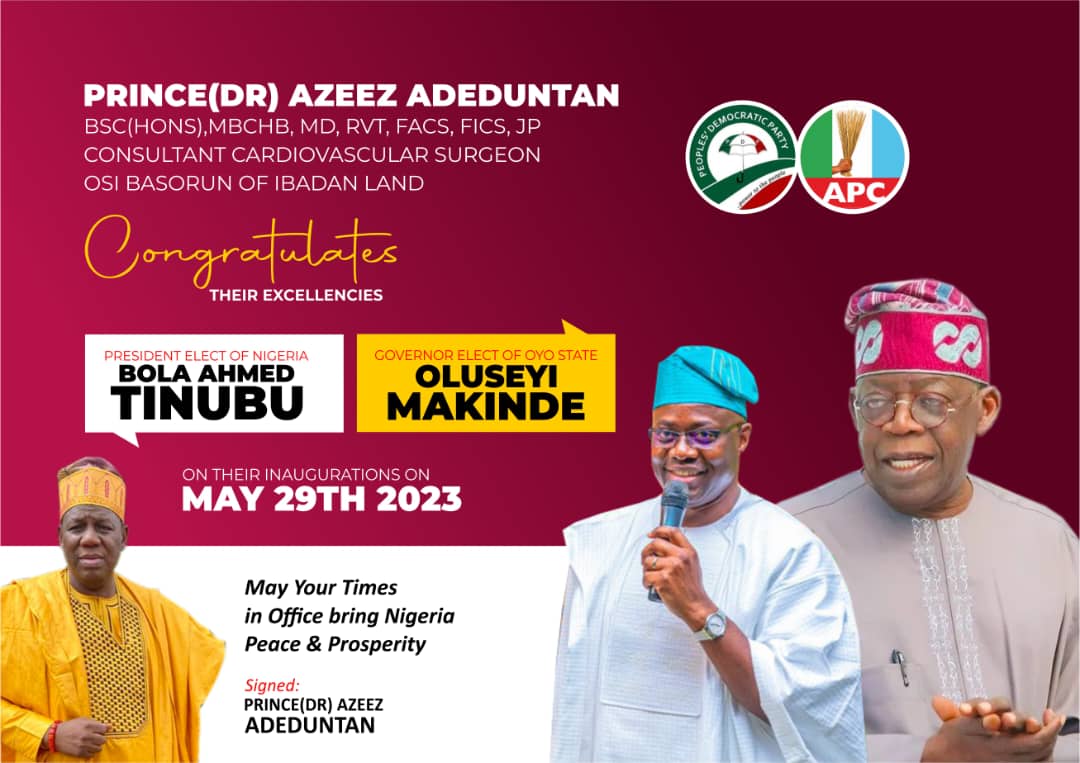 PRINCE(DR) AZEEZ ADEDUNTAN-the OSI BASORUN OF IBADAN LAND ,and one of the vetted and cleared GOVERNORSHIP aspirants, in the fraudulent (JAGBA) primaries conducted by APC in OYO state ,has reassured his supporters ,that they will laugh last .
"There can be no peace without justice."
"A man that cannot stand for something ,will fall for anything.-we stand for and by the truth always."-ADEDUNTAN.
This was in response to journalists questions after the stakeholders and end of the year board meeting of DR AZEEZ POPOOLA ADEDUNTAN FOUNDATION -DAPAF(Nigeria branch) ,at OLD IFE road Ibadan today.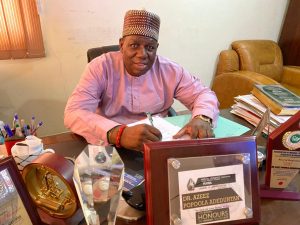 "While ADEDUNTAN assured ,that he is presently in APC,and his presidential candidate is unequivocally BOLA AHMED TINUBU ,based on merit,not tribe or religion(as his emergence was not "JAGBA "or fraudulent,),we are laser focused on whom our GOVERNOR SHIP CANDIDATE will be come March 2023.
Our group is meeting and working behind the scenes and fine tuning on whom among the candidates can move OYO state forward (the reason why ADEDUNTAN is in politics) in all respects-regardless of ethnicity,or religion, but temperament,courage competence and carriage.
"We have supreme confidence In almighty GOD ,that whoever we select ,will not fail at the polls and in the election.
ADEDUNTAN-an international surgeon and former OYO state health commissioner ,wished all his supporters and Nigerians-a happy new month of DECEMBER,a merry Christmas and a new year of hope and happiness.