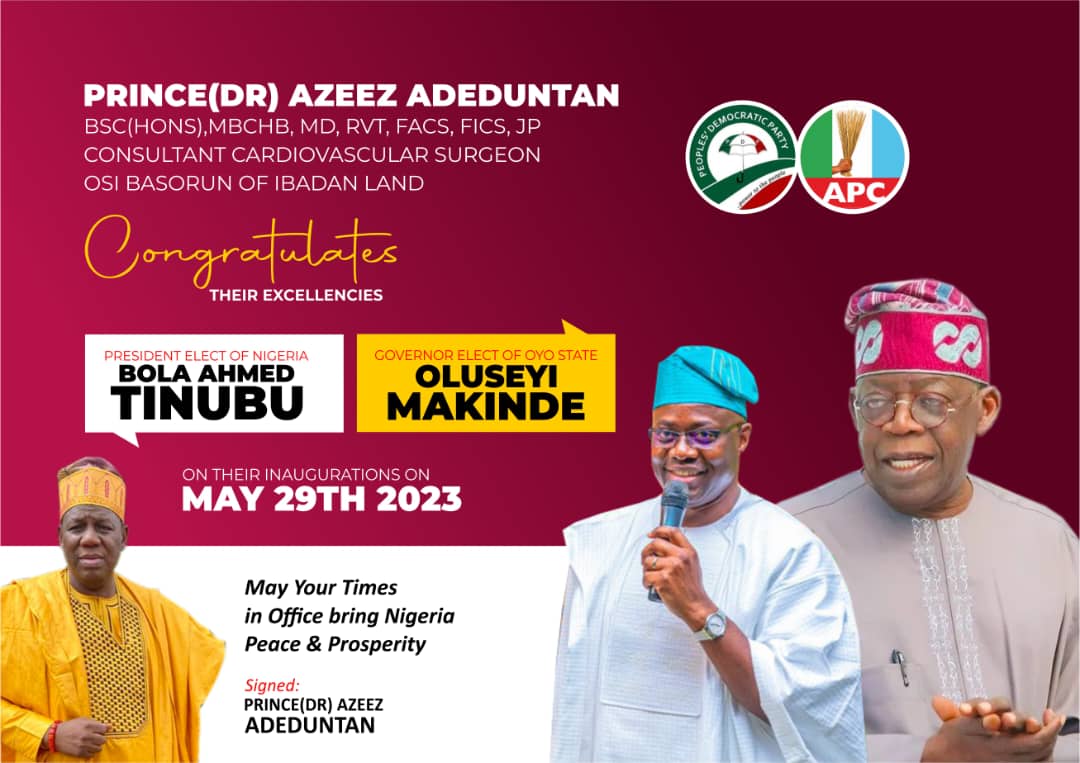 We Value Army Efforts To Our Security System – Ondo Acting Governor
Wednesday August 2, 2023
Ondo State Acting Governor, Hon Lucky Aiyedatiwa has told the Nigerian Army that their contributions to the realization of a peaceful Ondo State remains valuable and immeasurably importance to the present administration.
Aiyedatiwa stated this while receiving the Chief of Army Staff, Lt General Taoreed Abiodun Lagbaja who was at the Governor's office, Alagbaka, Akure on a courtesy visit Monday afternoon.
He said the conducive environment of the State further help the developmental projects, plans and policies of Arakunrin Oluwarotimi Akeredolu-led government.
The Chief of Army Staff and his team were hosted at the Cocoa Conference Hall, Governor's Office, Akure, they came to thank and acknowledged the presence of the Acting Governor earlier at the opening ceremony of the ongoing Nigerian Army Combat Support Arms Training Week, COSAT 2023 holding in Akure.
The Acting Governor alongside members of the State Executive Council led by Secretary to the State Government, Princess Oladunni Odu, Chief of Staff to Governor, Chief Olugbenga Ale, Head of Service, Pastor Kayode Ogundele, Special Adviser to Governor on Security, Chief Adetunji Adeleye and other cabinet members received the Chief of Army Staff who was accompanied by other top ranked military officers including Chief of Policy and Planning (Army) Maj Gen Abdulsalami Ibrahim, GOC 81 Division, Nigerian Army, Maj Gen M.T Usman, GOC 2nd Division, Nigerian Army, Maj Gen Valentine Okoro, Brigade Commander, 32 Artillery Brigade ( Owena Cantonment ), Brigadier General Muktar Adamu, Principal Staff Officers, Army Headquarters, Director Army Public Relations, Brigadier General Onyema Nwachukwu and others.
Aiyedatiwa reiterated the zero tolerance posture of the administration towards crime and all forms of criminal acts in Ondo State.
"Thank you Chief of Army Staff for knowing and mapping out strategies to frontally address insecurity in some flash points in the State as this government will sustain the strong relationship with Nigerian Army and other security Agencies in the State" , he said
In his brief remarks, Lt General Taoreed Abiodun Lagbaja thanked the government and people of the State for the supports given Army formations in the State.
He disclosed that Nigerian Army has deployed troops at the boundary between Ondo State and Edo State to checkmate criminal elements around that corridor.
While praying for the quick recovery of Mr Governor, the Army Chief promised to bring the desired peace to the state.
"We are expectant and dispose to cooperation with the people and government of Ondo State for the desired peace in the State" , he said.