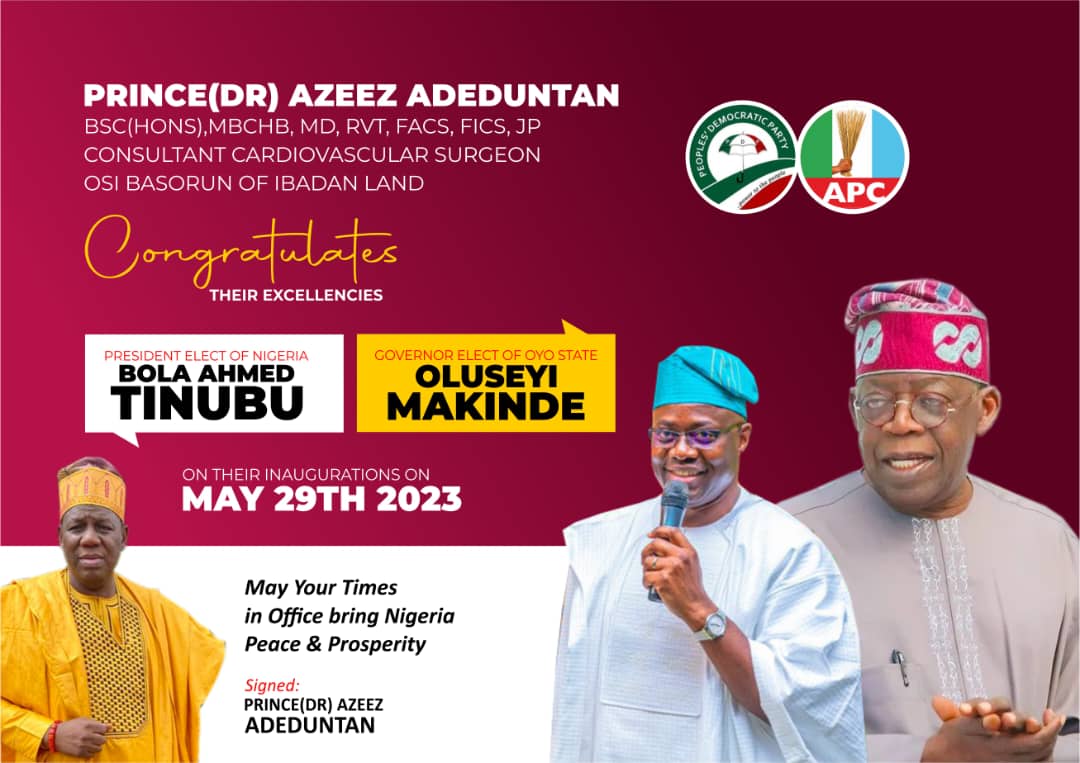 Oyo Pilgrims Pray For Makinde, Others in Medina
Thursday June 8, 2023
Pilgrims from Oyo State on Wednesday gathered at their hotel to supplicate for the success of Governor Seyi Makinde led administration in the state.
The pilgrims, who were led in the prayers by the Chief Imam of Oodua Central Mosque, Cocoa House in Ibadan, Mukadam Abdul Jeleel Basunu, prayed for peace and tranquility in the state.
The pilgrims also prayed for economic recovery of Nigeria as well as the success of President Bola Tinubu in turning around the country's fortune.
While expressing his delight at the pilgrims for organising the prayer session, the Chairman of the State Muslim Pilgrim Welfare Board Professor Sayed Malik charged them to make the well being of Nigerians, national economic recovery and transformation of Oyo State under Governor Makinde their prayer points.
Professor Malik, who admonished the pilgrims to abstain from acts that could nullify their spiritual exercise, assured them that all hands are on deck to make their stay in Mecca comfortable.
Meanwhile, the first and second batch of the pilgrims from Oyo State are leaving Madinah for Mecca on Thursday to perform Hajj rites, while the third batch will follow suit on Friday.
During their stay in Mecca, the pilgrims are expected to walk round the Kaabah, climb Mount Arafat, perform the symbolic stoning of the devil and the running from Safa to Marwa.
In its bid to make the spiritual exercise easy for the pilgrims, the pilgrims board organised a lecture to educate them on how to perform the hajj rites.