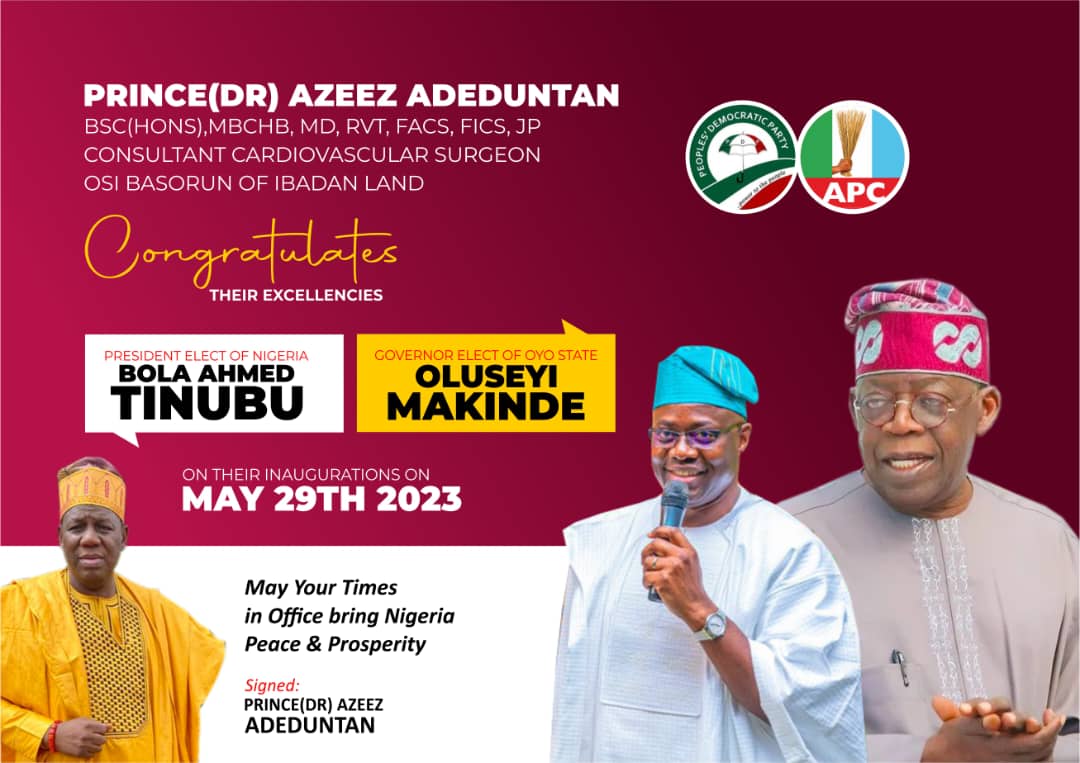 Oyo NSCDC Commandant Commends Kayode Adebayo Led Corps Co-operative Society…….as the Society declares Huge dividends for members
Sunday April 30, 2023
The Oyo State Commandant, Nigeria Security And Civil Defence Corps, Adaralewa Michael Akintayo had showered encomiums on the DSC Kayode Adebayo Led NSCDC (IB)Staff Co-operative Investment and Credit Society Limited.
Commandant Adaralewa showered this encomiums at the 16th Annual General Meeting(AGM) of the Co-operative Society held at the NSCDC command Headquarters, Agodi, Ibadan.
The commandant stated that the state command co-operative society is one of the very few performing across the commands in Nigeria.
Adaralewa who pronounced the President, NSCDC (IB) Co-operative Investment and Credit Society Limited, Ibadan, DSC Kayode Adebayo as "Mr Project" said since coming on board of the present executive, there have been monumental development which can be seen in and outside the command.
He identified the welfare of the cooperators which the leadership of the Co-operative is paying much attention to as one of the major strength of the Co-operative Society which made it standout among its peers.
Commandant Adaralewa who called on everyone at the AGM to gave the President, Kayode Adebayo and his executive team a standing ovation, also expressed confidence in the leadership of the society and assured them of his support.
He then called on cooperators to invest more in the society for more dividends in the coming years.
In his remark, the President, NSCDC (IB) Staff Cooperative Investment and Credit Society Limited Oyo State Command, DSC Kayode Adebayo appreciated God for granting him wisdom, knowledge and guidance in the last two years of his administration.
He appreciated the Patron of the society, Commandant Adaralewa Michael Akintayo for his fatherly role and relentless support for his administration.
The President stated that, the society has been embarking on businesses and lots of initiatives and brilliant ideas that has culminated and characterised unprecedented development for the society.
He highlighted some of the achievements of the 16th AGM as; Construction of Centralized Toilet for members and staff, Establishment and Commencement of Bottle water production for the factory, Construction of the Co-operative Multipurpose Shopping Mall, Procurement of laptops and sewing machines for members, Organization of a successful financial management seminar, Distribution of Christmas/Easter rice and vegetable oil as well as Ramadan milk for Muslim members among many other successes recorded.
He added that, huge sum of amount which represent sixty seven percent (67%) of the Society's appropriation has been appropriated from the net surplus for the 2022 financial account Dividends.
Also, the Director, of Cooperative, in the state Ministry of commerce, Alhaja M. A Adedeji and Executive Secretary, Oyo State Co-operative Federation (OSCOFED) Alhaji M.O Sangodoyin both eulogised the great works of the Kayode Adebayo led Exco.
At the event, two retired members of the society were presented with a cheque while Awards and certificates was also presented to the Executives and Dignitaries as well as all 2022 Sport Participants along side Medals for the Winners.