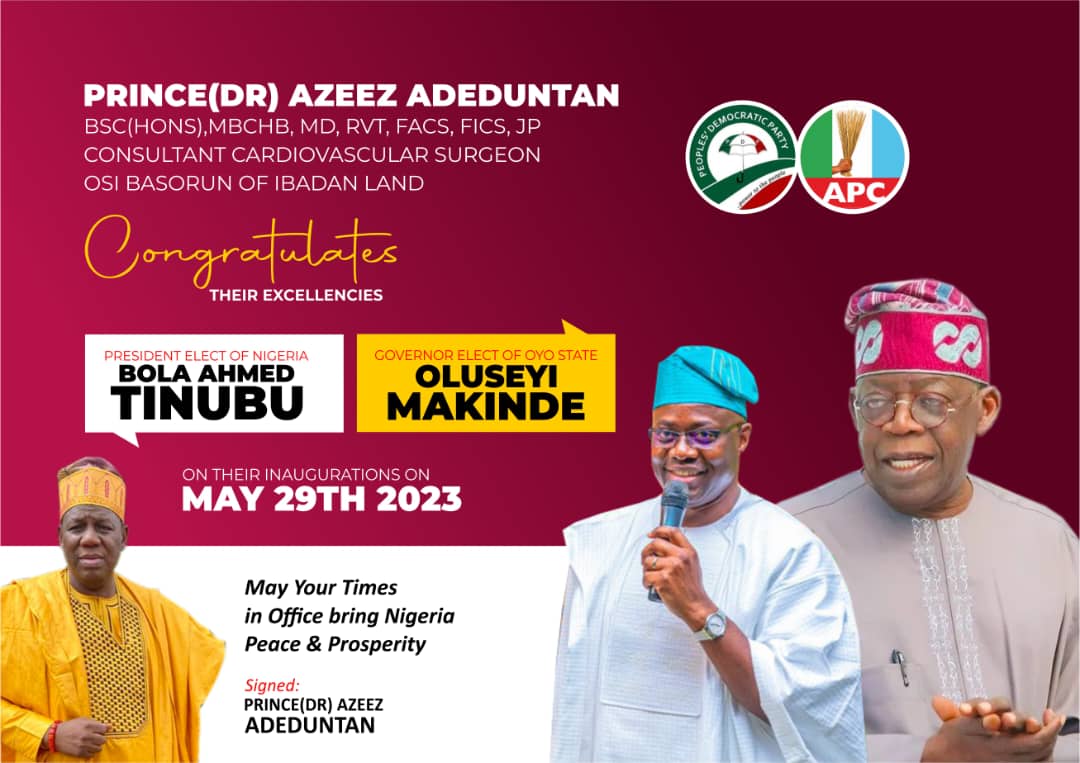 Oyo Legion Commends Makinde For Support
Saturday August 12, 2023
The Chairman, Nigerian Legion, Oyo State, Evangelist Julius Adeyemi Ogunkojo has commended Oyo State Governor Engineer Seyi Makinde for his financial and logistic supports, pledging the support of the Legion for the present administration in the State.
The Oyo state Legion Boss gave the commendation at the 2023 Empowerment Programme for the veterans ,Disabled, widows and other stakeholders in the 33 local government areas of the state.
Evangelist Julius Adeyemi Ogunkojo eulogized the sterling administrative qualities of Governor Seyi Makinde noting with delight that Oyo state had witnessed unprecedented development in all sectors since 2019 till date.
He said the empowerment program was to show love to the benefitiaries promising more as soon as situation improves.
The Legion Chairman call on the benefitiaries to further seek the progress of the Oyo state Legion by being loyal and dedicated to its course .
He equally thanked the officials of the Ministry of Women Affairs and Social inclusion for its regular support for Nigerian Legion in Oyo State.
Widows, Disabled, Aged, Area Council Chairmen with their wives and other Stakeholders benefitted from the Empowerment Programme held at the State Legion Headquarters Yidi, Agodi Ibadan.