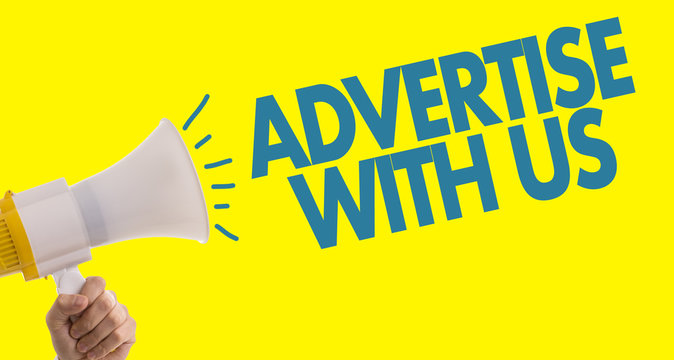 NASENI Boss Visits Agric Ministers, Proposes Technology Solutions For Agriculture and Food Security
……seeks cordial cooperation between agency and Agric Ministry
Tuesday November 7, 2023
The Executive Vice Chairman and Chief Executive Officer of the NASENI, Khalil Suleiman Halilu, has paid a working visit to the Honourable Minister of Agriculture and Food Security, Senator Abubakar Kyari, CON, and his colleague, the Minister of State, Senator Aliyu Abdullahi Sabi, CON, at the Federal Ministry complex in FCT Abuja.
The National Agency for Science and Engineering Infrastructure (NASENI) is the only on-purpose built intervention agency of the Federal Government under the Presidency whose mandate include nurturing an appropriate and dynamic Science and Engineering infrastructure base for achieving home initiated and home sustained industrialization for Nigeria.
The EVC affirms his commitment to developing industrial and technological innovations that will enhance and simplify Agricultural operations in the country especially in the areas of Tractorization, and developing efficient solar irrigation systems.
In his response, the Honourable Minister of State for Agriculture and Food Security, Senator Abdullahi Sabi, CON, commended NASENI for the bold and patriotic efforts. In his words,
"I want to appreciate you for this patriotic move. I say this because the history of NASENI and this Ministry ought to be a robust one. Agriculture has become more like an all-comer affairs. There's so much duplication of efforts, so much wastage, and there's so much competition without collaboration.
When I was in service, I was in the Agri-science department which was taken from the science and tech department back to Agriculture. The then administrator felt there should be alignment between whatever effort and sectoral policies, which is actually the key.
Today, the Federal Government's priority is food security and the Ministry that has that mandate is Agriculture & Food Security. So, all efforts by every other actor should align with what the key lead agency is having. Unfortunately, that hasn't been the situation and that explains why I don't see this move as ordinary; I see it as a very patriotic move and I think it's moves like these that will enable us to support President Bola Ahmed Tinubu to deliver on the Renewed Hope agenda. So, I must commend you for that.
I will suggest that, for all that has been said, we should look at where we differ and compare notes. The Ministry will put up a technical committee together with yours which will serve as an inter-sectoral technical committee to guide us in implementation.
Since most of these suggestions are outside of your jurisdiction, we will take out some line items in those suggestions to see where you can support the Ministry. One is Tractorization which will be tremendously helpful; then the solar irrigation system because irrigation has been the missing link over time.
We need to bring onboard a harmonious working inter-ministerial relationship that will enable us to achieve these objectives." He said.
On his part, the Honourable Minister of Agriculture and Food Security, Senator Abubakar Kyari, CON, commended the NASENI EVC, Mr. Haliru  and his team for having Agriculture as one of their main focus areas.
In his words,
"I join my colleague in commending NASENI EVC and his team, especially for making Agriculture one of their main focus areas. The President has entrusted this Ministry with the responsibility of carrying out the most important aspect of his 8-point agenda, which is food security. Out of the 8 Points, 6 have a direct bearing on this Ministry: economic growth and job creation – the easiest and fastest way to empower people is through Agriculture; and then the issue of poverty reduction.
The gestation period for what we are doing is only four months. For this endeavor, we have selected 123,000 hectares. This is for wheat alone and it's only for 123,000 hectares of farmland.
For reference, two weeks ago, we were at the World Food Prize foundation in Iowa, US. The President of Ethiopia mentioned that they cultivated 5,000 hectares in 2018 but tremendously increased that to 1.5 Million hectares last year. This caught the world's attention at the event, and the Ethiopia President received a huge standing ovation. If Ethiopia could do it, so can we.
This is the kind of motivation we are trying to instill in our people and society; it can be achieved.
We also have the Rice farming season coming up shortly after the Wheat farming season. I'm pleased that you're focusing on Agriculture. Regarding tractorization, one tractor can cultivate about 100 hectares per year. If we can do 50,000 for 100 hectares a year, it means we can cover 5 Million hectares in a year. Imagine the impact with the aid of tractors. Calculatively, this will give us 15 Million tonnes if it's maize in a year. That's a substantial amount of money that will contribute to economic growth. For food security, it means abundance everywhere. And as for good nutrition, when we have a good variety, nutrition will naturally follow.
These are the projects and ideas that we are working towards, and with your presence here, it shows we are on the road to success.
We need to adapt to climate change. It's November and it's still raining; this demonstrates the need to adapt to changes in climatic conditions. We must figure out how to turn these challenges into opportunities, one of which is rain harvest. We can harvest water from those flooded areas and turn them into an advantage during the dry season.
The transfer and domestication of technology are also very important.
We are very excited about your arrival, and like my colleague, the Honourable Minister of State, has said, we will assemble a team from our side to collaborate with your team and see how we can work together for the benefit of our people and our country, so that we can achieve the set goals of President Bola Ahmed Tinubu.
I signed the symbolic performance bond at the Ministerial Retreat, which by extension means that you all are also committed to it.
On behalf of the Federal Ministry of Agriculture and Food Security, I want to sincerely thank you for coming.
Thanks and God Bless." He said.