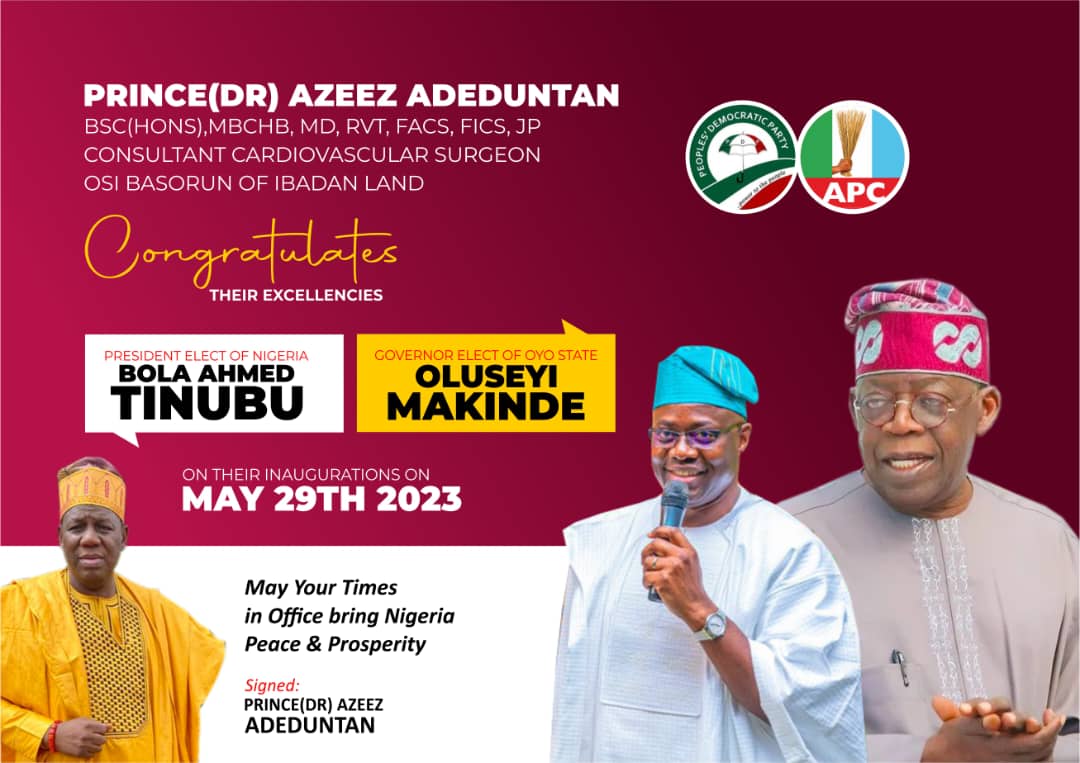 My Intention Is To Be Identified With The Less Privileged, Needy, and Upcoming Generations – Ibadan North House of Reps Candidate, Lanre Sarumi
Sunday November 20, 2022
A Candidate of the rulling party in Oyo State, the People's Democratic Party (PDP) who is seeking to represent the people of Ibadan North Federal Constituency in the coming 2023 General Elections, Hon Lanre Sarumi has assured that he will give adequate attention to less privileged, needy and youths if elected next year.
Hon Lanre Sarumi disclosed this during a media parley organised on Saturday afternoon.
He said as a young politician, his intention is to change the mindset of the people that politics is not dirty and there not only for riff-raff.
"My intention is to be identified with the less privileged, the needy and the upcoming generations.
You will agree with me that nobody repeatedly does something same way and gets different results."
Hon Lanre Sarumi stated that is mission to join hands with other well meaning individuals to change the narratives of the country on the global space and continues to lubricate participation and commitment.
"I'm contesting on the platform of the PDP to better the lots of my people and contribute to my quota to the national development.
Recently I employed four ad-hoc workers for Sabo Healthcare Centre to improve the working conditions of the professionals there and to ensure 24-hour service delivery to our people at the most visited Healthcare Centre in our federal constituency with at least five childbirths per week.
Just yesterday, I was at Sabo community again for cash empowerment of our people, especially the widows, the petty traders and the less privileged.
My philanthropic gesture precedes my ambition as we've been doing this before the idea to contest came up. The idea to contest came up in order to have more muscles to render service to humanity, and it emanated from my people."
He added that his politics is is not a do-or-die affair and that is why he does not allow violence and thuggery in his campaign team.
Hon Sarumi said his team is full of educated young Nigerians who are thirsty for development of their fatherland.
He commended journalists for their leading role in democracy and assured that when he gets to the House of Representatives, Abuja, he will also ensure motions and bills for a safe journalism practice.