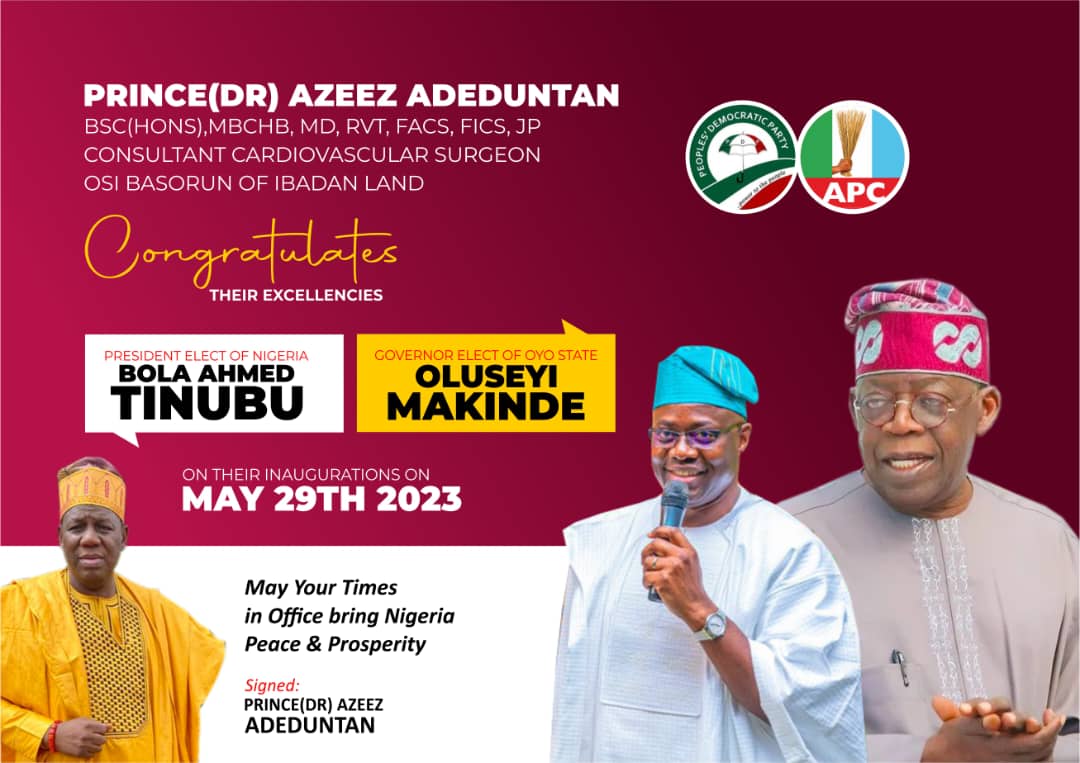 Lagos Guber Candidate, Jandor, Wins At Home Town Defeats Former Deputy Governor, Sosan
clears polling units for PDP
Saturday February 25, 2023
The Governorship candidate in Lagos State on the platform of the People's Democratic Party (PDP) Mr Abdul-Azeez Adediran popularly called Jandor has defeated the rulling All Progressive Congress (APC) at his Irewe pooling unit.
By this, Jandor has equally defeated former Lagos State Deputy Sarah Sosan, who also hails from same community from Jandor.
Addressing journalists after casting his vote at Osolu Junior High School, Irewe-Ojo Adediran said the exercise was hitch free and hoped it will remain so until the last person on the que vote.
Unit 006 Ward I, Ojo LGA
*Presidential*
APC -78
PDP -114
LP -6
*Senate*
PDP -135
APC -77
*House of Representatives*
APC -77
PDP -130
*Unit 016 Ward I , Ojo LGA*
*Presidential*
APC -30
PDP -49
LP -2
*Senate*
APC -32,
PDP -51
*House of Representatives*
APC -32
PDP -48
LP -1