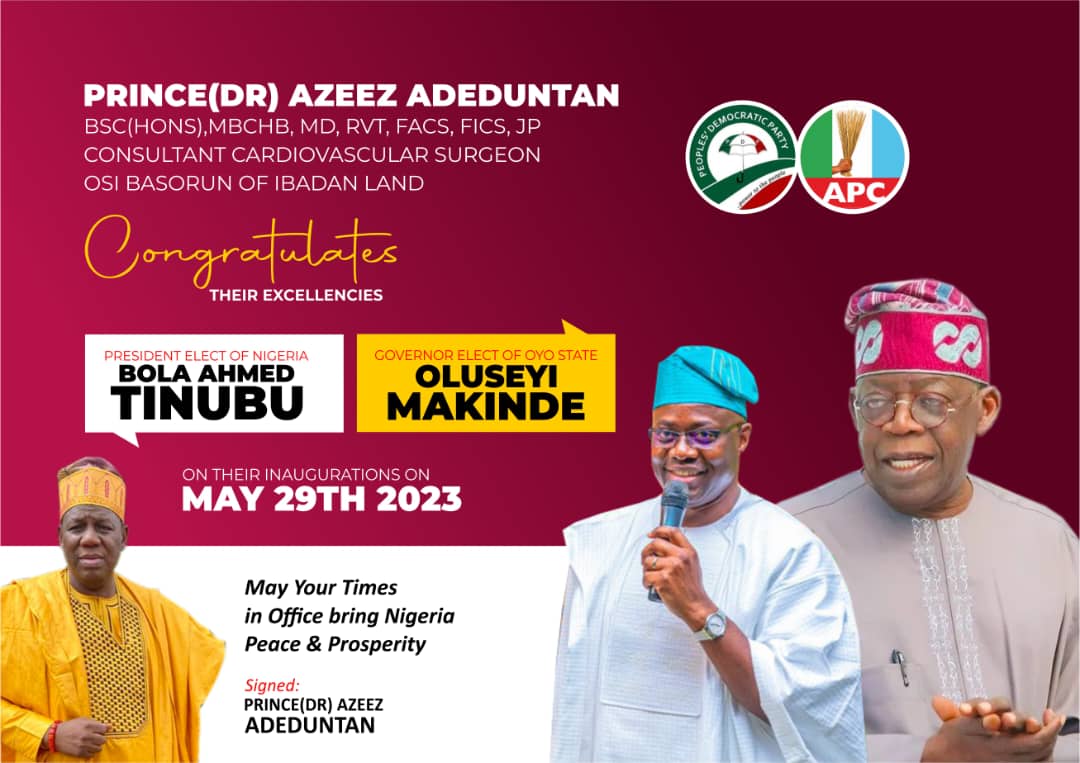 Just In: Supporters Drag Folarin To Join PDP, Makinde
..congratulates Makinde on soon to be announced victory
Sunday March 19, 2023
Supporters and members of political family of the New Nigeria People's Party (NNPP) House of Assembly candidate for Ido state constituency in Saturday Governorship and House of Assemblies election, Hon Semiu Opeyemi Folarin popularly called "Olorunero" has made a passionate appeal to him to join the state Governor, Engr Seyi Makinde and members of the Oyo State chapter of the People's Democratic Party (PDP).
They made this appeal on Sunday morning when they visited him at his Apete, Ibadan residence aftermath the Saturday Election.
Speaking on behalf of the supporters, Alhaji Bisi Ayinla stated that Hon Folarin feat in Governance and Politics can not be over emphasised, hence the need for him to join the rulling government in the state and also contribute his quota to the development of the state.
While commenting on Saturday election, the leader of the delegation described the result as not the true wishes of the people of Ido state constituency.
She said Folarin has impacted positively on the lives of ordinary resident of Ido and it will be more beneficial to many more if he can have access to more funds through government appointment and elective positions.
They therefore urged him to to give speedy approval to their request and join Governor Makinde and Oyo PDP.
Responding, Hon Folarin said he has accepted their request and will be linking up with Governor Makinde and the PDP.
Folarin added that people are the bedrock of his involvement in politics and will continue to give priority to all they wished including his political decision.
Hon Folarin encouraged his supporters not to give up because of the present political setback but continue to offer him his support adding that he will also inform them of his next political move.
Meanwhile, Hon Semiu Opeyemi Folarin has congratulated Govenor Seyi Makinde on his soon to be announced electoral victory and assured the Governor of his contribution to make the state a true pace Setter state.
He called on every residents of Oyo state to support the Governor and move the state forward.
It will be recalled that Hon Semiu Opeyemi Folarin was the Candidate of Zenith Labour Party during the 2021 local government election in Ido local government.
Hon Folarin would had been declared winner having scored lawful majority vote but was not announced due to the influence of the power that is in charge.