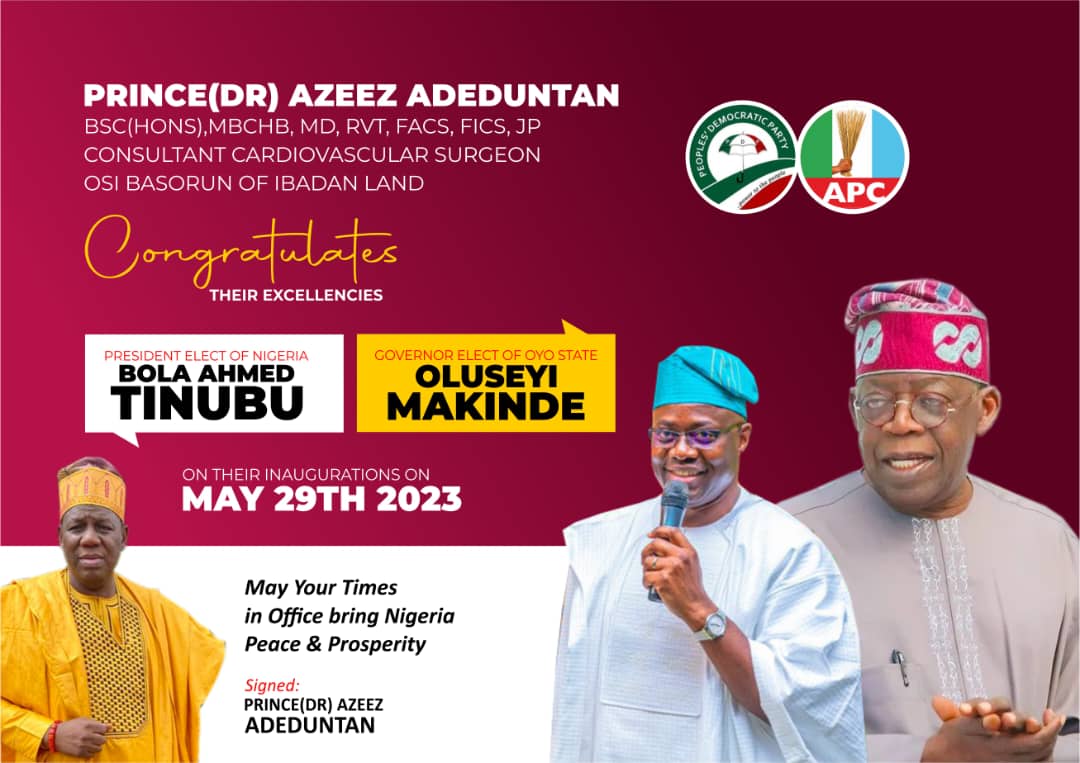 JANDOR Visits Woman Allegedly Wounded By APC Thugs In Surulere Election Day Fracas
.. says her resilience for a new Nigeria is infectious
Monday February 27, 2023
Lagos PDP Governorship Candidate, Dr. Abdul-Azeez Olajide Adediran (JANDOR) has paid a visit to Mrs. Bina Jennifer Efidi, the woman who was wounded by suspected thugs loyal to the rolling APC at her polling unit in Ikate area of Surulere Local Government during the presidential and National Assembly election yesterday.
It was reported that APC thugs who allegedly unleashed terror on the voters in the polling unit bacause of their history of not supporting the APC hit Mrs. Efidi with a bottle causing huge laceration on her face. But to the utmost chagrin of the residents, she returned to cast her vote after first aid treatment was administered on her.
The picture of Mrs. Efidi casting her vote with plastered face and dripping blood went viral in the social media yesterday. She was described as the hero of the election.
JANDOR through the Head, Media and Communications
JANDOR4GOVERNOR Campaign Organization, Gbenga Ogunleye described her action as a big encouragement to all Nigerians and Lagosians alike, saying the resilience of the citizen to change the government cannot be broken by any act of intimidation.
Dr. Adediran said he had thought the Chief Security Officer of the state who is the outgoing Governor will condemn the dastardly act but unfortunately, his culpability wouldn't let him, as he has remained insensitive and nonchalant to the plight of Lagosians.
JANDOR who extends hands of support to Mrs. Efidi in seeking proper medical attention, enjoined the good people of Lagos State to remain resolute on their readiness to vote out the APC and install a government that will birth a breath of fresh air in the state.