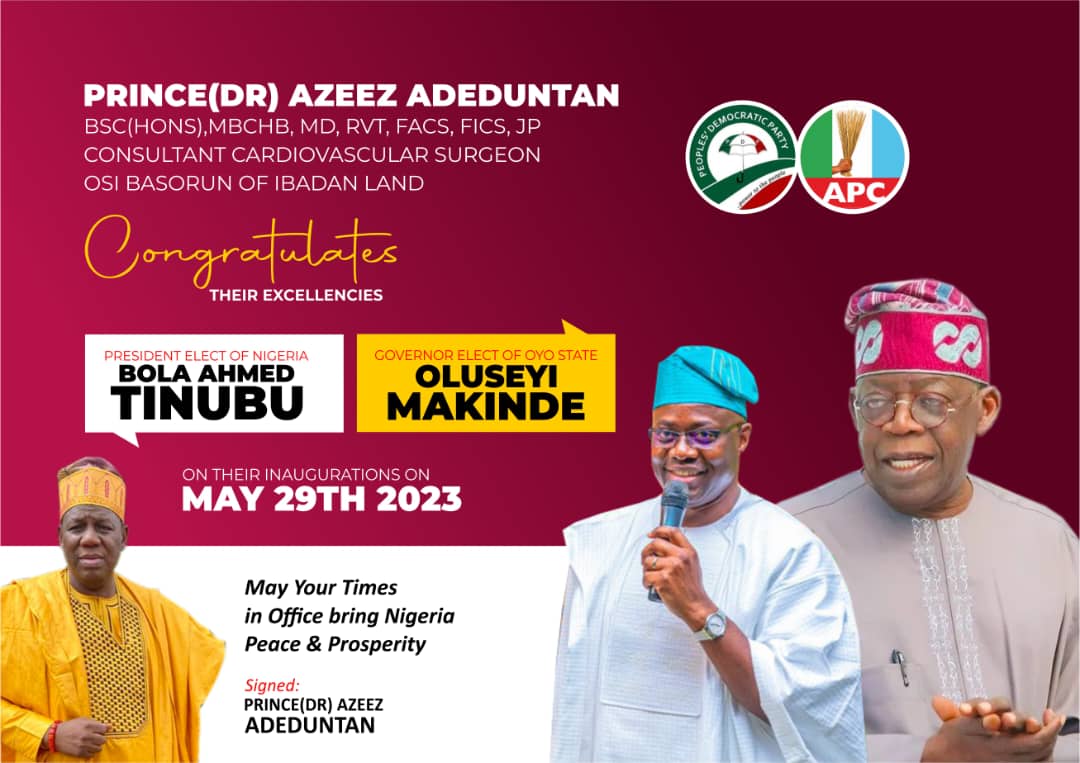 Ibadan City Academy Celebrates Aderinto Over DAN DAVID PRIZE
Tuesday March 21, 2023
Ibadan City Academy Old Students' Association (ICAOSA) has congratulated one of its members, Professor Saheed Aderinto who recently won the prestigious Dan David Prize, the largest financial reward for excellence in the historical discipline universally.
In a statement signed by President-General and Secretary-General of the Association, Tunde Akintunde and Lasun Babajide respectively, ICAOSA said the association expressed their joy with one of their own, Professor Saheed Aderinto of 1996 set for positively projecting the image of the school as a World Champion in the field of History.
"We are extremely happy and felicitate with you for being pronounced exceptional and single handedly leading scholarship in various fields in African history. We hereby identify and share with you this joyful moment of yours and salute your originality, courage and exhibition of a strong potential for excellence, innovation and leadership which singled you out for this well-deserved honour.
You are our pride and we are indeed glad that you brought honor to Nigeria and Africa in general. You are one of the few Nigerians in Diaspora giving positive narratives to our country.
"This achievement of yours would definitely spur the teaching and learning of History as a stand-alone subject in basic and Secondary Schools across the Country, most especially our darling School, Ibadan City Academy.
"Thanks for showcasing us to the academic worldwide. You are awesome and a worthy ambassador of our Alma Mater.
"Once more, accept our congratulations on this great achievement. Wishing you more wins."