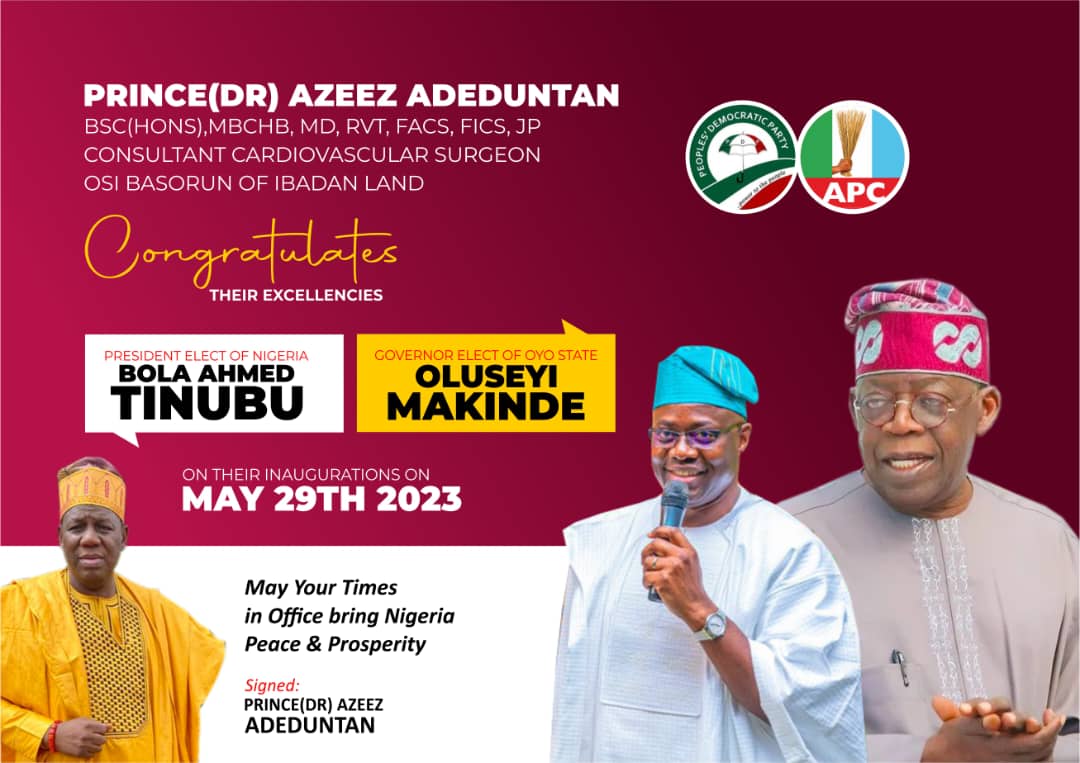 Holy Pilgrimage: Prominent Ibadan Based Clerics, Omowoli joins Christians to seek Divine Mercy for Oyo state, Nigeria in Israel
Thursday March 30, 2023
As the Christians continue their 40 days length fast, Prominent Ibadan Cleric Pastor Isaiah Olaoluwatomiyole Alade has urged christians to continue to pray and seek divine mercy for Oyo state and Nigeria in the new political dispensation
Pastor Alade popularly known as Omowoli who joined other christians to holy land for pilgrimage said through prayer Nigeria will be great again.
According to him,God has blessed Nigeria with both human and Natural resources but how to harness it through good leadership and followership have been the bane of the country.
Pastor Isaiah Alade who is the Convener of A popular Program tagged Mercy Once Again said all hands must be on deck to support leaders at all level through prayers and words of God for the advancement of the country.
" In the world today, 40 days length and 29 or 30days Muslim Ramadan fast are going on simultaneously it is an opportunity for Nigerians to seek God's face and ask for divine mercy in this special month.This is a special month for both Muslims and Christians all over the world"
"The bible says ask shall be given,knock it shall be opened hence the need for our pilgrims to holy land to seek lord for the fulfilment of our heart desire which according to our faith it will be granted" Omo woli said.
Pastor Isaiah Alade specially appreciated God for the peaceful conduct of the 2023 Governorship Election in Oyo state and prayed for divine wisdom from God for Governor Seyi Makinde to record more success than his first term in office.
Omowoli also led pilgrims to special places such as Bethlehem,Gesthman,Upper Room, City of David/ David's tomb and many others.
Among notable Christians and Men of God who was on entourage of Omowoli to Jerusalem include Ibadan based business Man Otunba Olorunsogo Resogo,Otunba Ishola Joseph,Pastor Kunle Farayola,Pastor Ben Adewole ,Mrs Toyin Samuel(Nee Olowere) Elder Gbadsmosi,Mr Kayode Akintujoye and many others under the smooth supervision of the convener of the group Pastor Taiwo Gabriel Chief Executive Officer of Journey Craft Travels and Tours