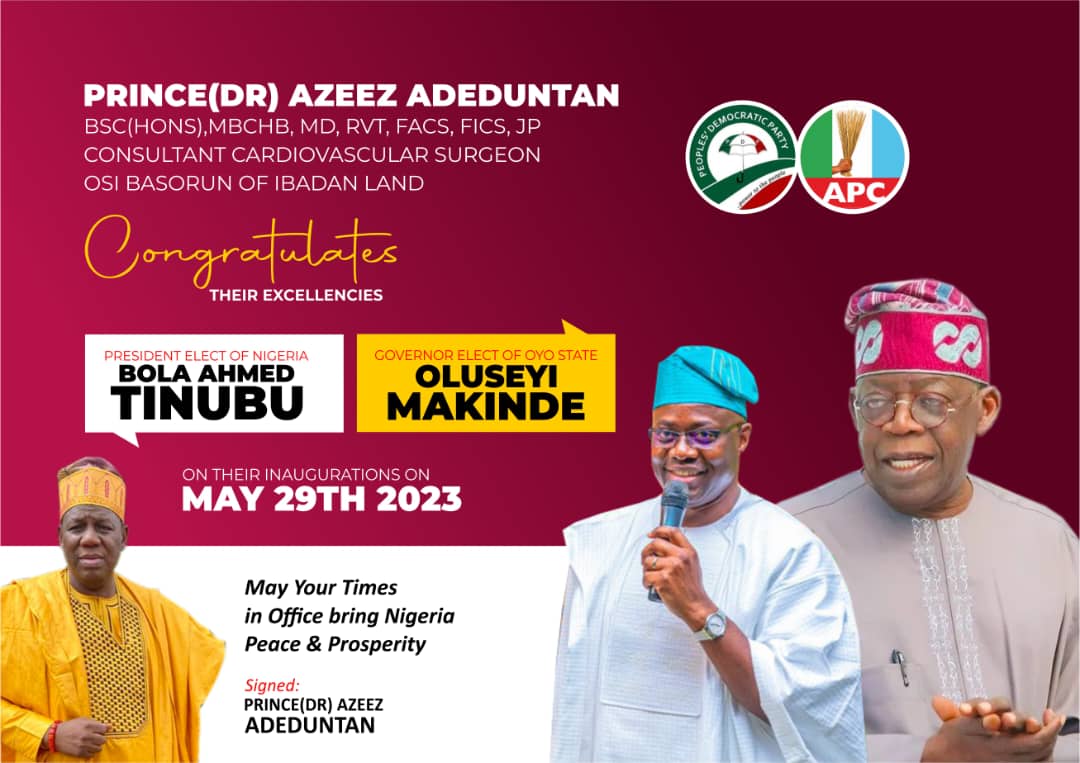 Hicth free Eld- El- Kabir: Ido LG Boss Supports Vigilante Groups with Security materials
Friday June 9, 2023
In order to achieve peace and tranquility during the upcoming Eld-El-Kabir festival , the Executive Chairman Ido Local Government Hon. Sheriff Aderemi Adeojo held a security meeting with all local vigilante groups in his council. These vigilante groups are; Agbekoya 1, Odua People's Congress (OPC)- Fasheun group, Rescue Alert, Agbekoya 2, Tabola- PMS, Hunters Vigilante Group of Nigeria(HVGN), Vigilante Group of Nigeria(VGN) Vigilante Group of Oyo(VGO),Odua People's Congress- Gani Adams group among others.
Hon. Sheriff Adeojo assured the local vigilante group that materials and logistics are available for the smooth operations before, during and after Eld- El- Kabir festival.
The council boss further pleaded to all residents of Ido Local Government to be security conscious at this period." please inform the security whenever you notice a stranger or when two or more people gang up to disturb the peace in the community".
Hon. Sheriff Adeojo also charged all security groups to work in synergy in order to achieve peace and tranquillity in our local government during this period and beyond.
In his response, Mr. Sheik Hussein Who responded on behalf of all local vigilantes in Ido Local Government, appreciated the Executive Chairman, Hon. Sheriff Adeojo for his unflinching supports so far." Sir, we are indeed grateful and we are ready to serve with all our heart and strength".
Other personalities in attendance are, some political functionaries, the Head of Local Government Administration -Dr. Mrs Agnes Ojo , the director of administration and general services Mr. Wole Oyelade among others.