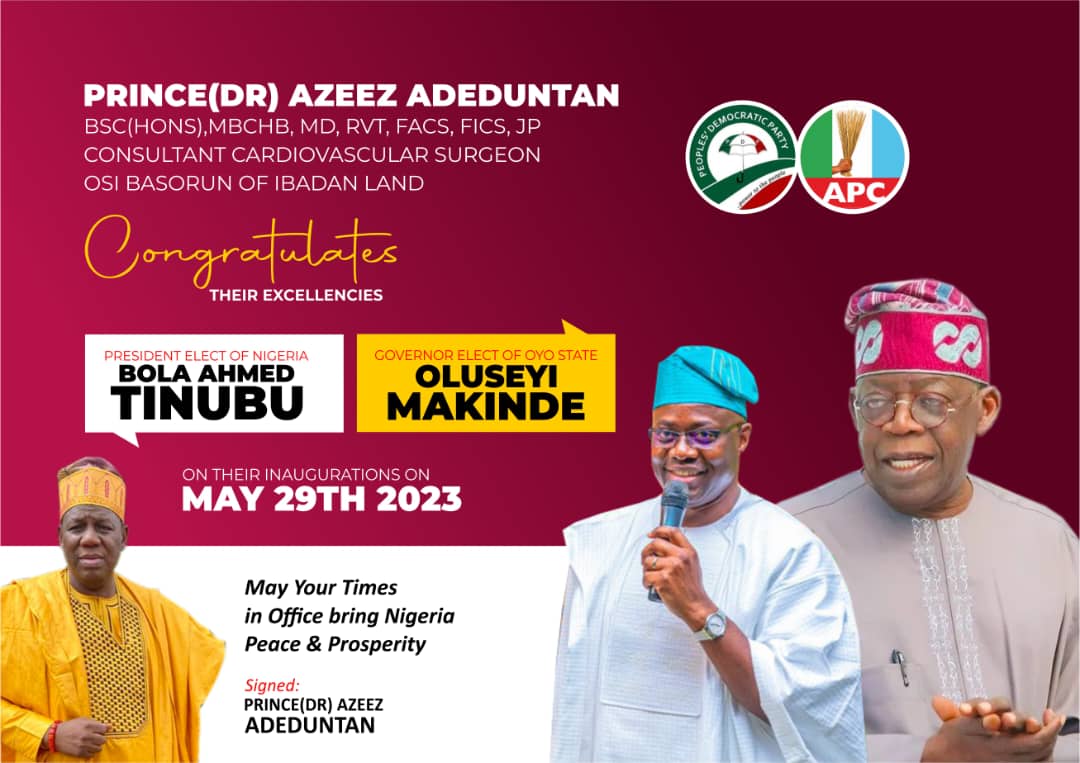 Gen. Oladipo Diya: Tribute: The Lessons Of Time
By Adegbenka Kaka
Tuesday March 28, 2023
The Almighty God gives premium to the essence of TIME in the two Holy Books:
*Ecclesiastes 3 NIV; "There is TIME for " everything, and a season for every activity under the heavens. There is a time to be born and a time to die…"
*Qur'an 103: v 1-3;
"By TIME, indeed, mankind is in loss, except for those who have believed and done righteous deeds and counsel one another to the Truth and to be patient."
So, our former Action Governor of Ogun State, former GOC, in the Nigerian Army, former Chief of General Staff, and indeed Vice-President, Donaldson Oladipo Diya, GCON, is no more?
What an irony of life? It is what it is!
He did put all he was endowed with, into the service of a nation he so much believed in and loved. All through the civil war and the post-war efforts in nation-building, he gave a good account of himself at every turn in his several military duties!
As a thorough bred soldier, he was highly disciplined and dedicated. As an administrator, he brooded no nonsence in the discharge of his duties.
TIME, like the two faces of the talking drum (gangan), presented our ebulient General with both the positive and the negative phases of life at different periods.
He was, for a while, incapacitated. For a man who had operated at the highest level of military governance, his exit is at a time when his experience and exposure would have immensely benefited a nation perennially in crisis!
*Òf great significance is the fact that about twenty-five years ago, he cheated death via planted bombing, only to be sentenced to death in a "worldly" judgement, but the omniscient Keeper of TIME decreed otherwise.
What LESSONS OF TIME and life?
Allah Akbar!!!
My heart felt condolences go to his family, friends, and associates. Ogun State and indeed the nation hold so much as legacies of his time in power and of his travails out of power. May God grant us the fortitude to bear the loss and his soul eternal rest..
Adieu, the gallant soldier!
Adieu, the seasoned administrator!!
Adieu, the great nationalist!!!
Senator Adegbenga Sefiu Kaka.
Deputy Governor, Ogun State (May 29, 1999-May 28, 2003)
Senator, Ogun East Senatorial District (June 2011-June 2015)