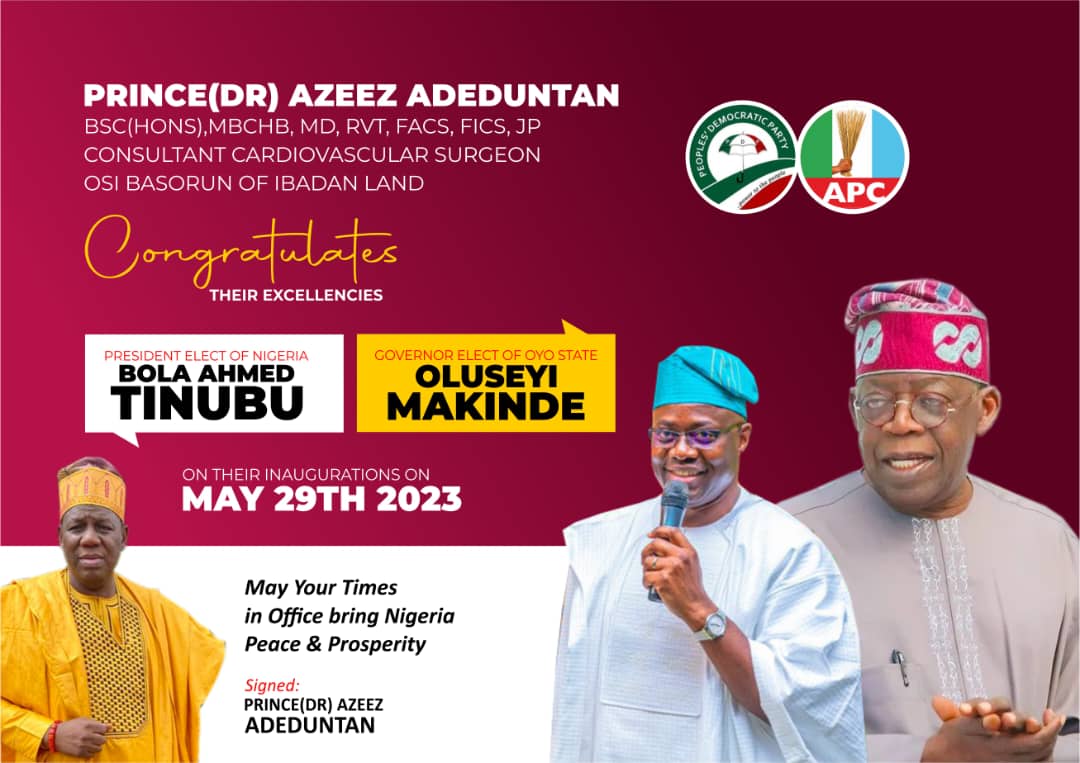 Fuel Subsidy Removal: Abiodun Assures Labour Of More Palliative Measures
Thursday August 3, 2023
Ogun State Governor, Prince Dapo Abiodun has assured labour unions and residents that his government is intensifying efforts to ameliorate people's sufferings occasioned by the fuel subsidy removal.
The governor made this known while responding to the demands of the labour unions, who were on a peaceful protest at the Governor's Office in Oke-Mosan, Abeokuta.
Abiodun, represented by the Secretary to the State Government (SSG), Mr Tokunbo Talabi said the state government had never taken the welfare and well-being of the people of the state for granted, noting that all hands are on deck towards making life more bearable for them, particularly at present.
The state helmsman highlighted some of the immediate measures put in place to cushion the effect of the fuel subsidy removal to include, cash palliative of N10,000 for each public servant and pensioner, approval of hazard allowance for all health and medical personnel, approval of peculiar allowance for public servants, immediate release of 2021 and 2022 promotion letters, and many more.
He added that to ensure the palliative measures go around all strata of the society, his administration approved immediate cash-backing for the quarterly payment of gratuities to pensioners, while the modalities for the commencement of food palliatives to the vulnerable were in top gear, as Ministries, Departments and Agencies of government were to work out off-duty for 20 per cent of their staff, to ease the effect of the fuel hike.
"What we are waiting for now, are the resolutions of the meeting between the Federal Government and the labour unions. As soon as a decision is reached, we can then take it up from there. We are not unaware of the momentary pains that come with fuel subsidy removal," the governor said.
Presenting a letter to the governor, the Chairman, Nigeria Labour Congress (NLC), Ogun State Chapter and his counterpart in the Trade Union Congress (TUC), Comrades Hammed Benco Ademola and Akeem Lasisi, respectively highlighted some of their demands to include, immediate implementation in good faith of the resolutions with labour congress jointly signed with government and TUC, immediate reversal of all anti-poor policies of government on the recent hike in the price of fuel, school fees and Value Added Tax (VAT), as well as fix the local refineries, among other things.
They pleaded with the state government to act fast on their requests for the overall interest of the people of the state.