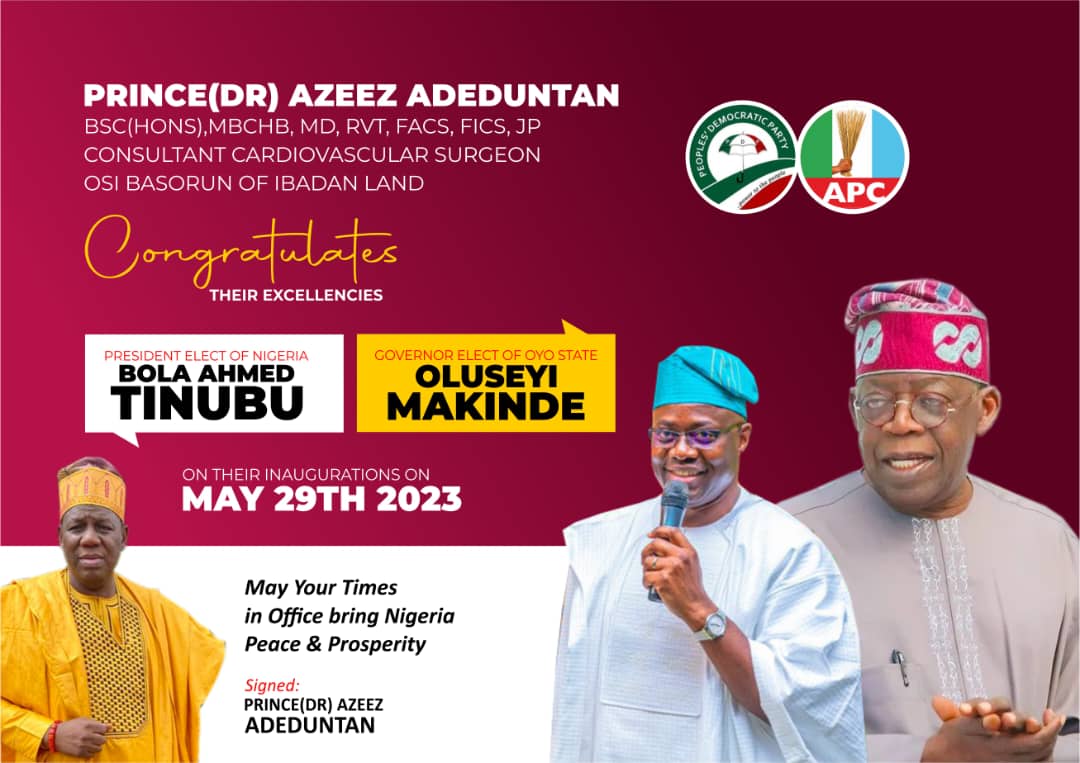 Decision Of Nigerians More Important Than Your Selfish Desire, Badru Tells Obasanjo
Tuesday February 28, 2023
The National Welfare Director, Asiwaju Project Beyond 2023 and member of the All Progressive Congress Presidential Campaign Council, Engr Adekunle Badru has cautioned former Nigeria President, Olusegun Obasanjo to allow the will of Nigerians to prevail and not his own wishes.
Engr Badru stated this in a release through his media office in Lagos.
He said that it's unbecoming of Obasanjo as a well respected stateman to not to behave according to his status but in contradiction of what he should stand for in the nation.
He expressed surprise to Tuesday address by former Nigeria leader where he called for cancellation of on-going announcement of Presidential results.
Engr Badru said if the teaching of history is still in our schools, a leader like Obasanjo would had long been silent in disgrace.
He said Obasanjo failed to laid a good foundation for Nigeria democracy but instead laid foundation for democratic brigandage and impunity.
"For the record, it was under your watch that many Governors were abducted in the booth of vehicles, randomly impeached and you can sleep and wake up to withdraw security of any Governor at will from Abuja.
It is not gain saying that this election has been free, fair and credible by every moderate standard except for someone like you who are Godfather of Peter Obi."
Engr Badru who is also a member of Independent Campaign Council in Ogun state advised Obasanjo to desist from making statements that can plunge the whole nation into national crisis.