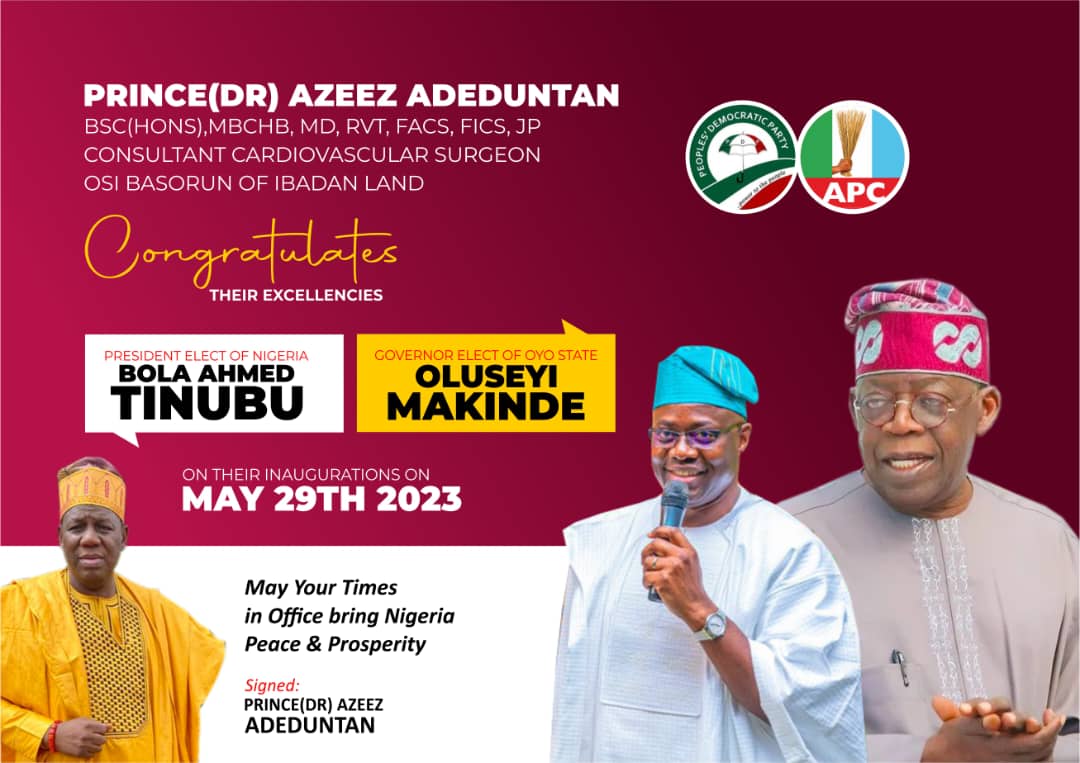 APC PCC Commends CBN Over Extension Of Naira Swap Deadline
Monday January 30th 2023
We want to commend the Central Bank of Nigeria and Governor, Mr. Godwin Emefiele for listening to the voice of well meaning Nigerians on the exigency of extending the deadline for change of old N200, N500 and N1000 naira notes to the new ones.
Following difficulties experienced by Nigerians across the country from getting the new notes via ATMs and over the counter from Banks, many Nigerians especially requested for an extension of the 31 January, 2023 deadline.
We welcome the 10 days extension of deadline and the additional seven days of grace.
This window will enable Nigerians especially those in rural and remote areas to have more time to change their old notes and avert the panic that would have followed.
We specially commend Presidential Muhammadu Buhari for approving this extension and for his leadership and statesmanship.
In the same vein, we praise our presidential candidate, Asiwaju Bola Ahmed Tinubu for his forthrightness in addressing the concerns of Nigerians at his campaign rally in Abeokuta last week.
Asiwaju Tinubu didn't take the easy road by shying away from what would have caused serious inconvenience for our teeming masses.
Asiwaju showed leadership and compassion for the welfare of Nigerians, at the most appropriate time.