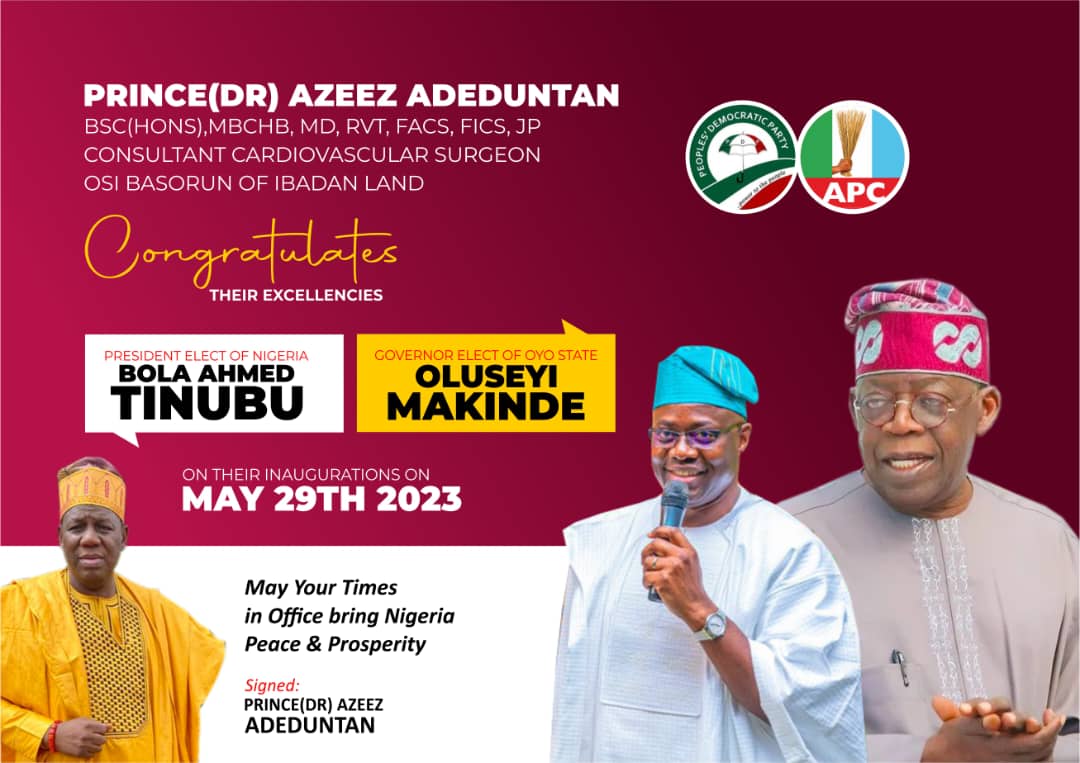 As the PRESIDENTIAL and GOVERNORSHIP ELECTIONS draw nearer,Prince (DR) AZEEZ ADEDUNTAN,the Osi Basorun OF IBADAN LAND ,and one of the cleared APC aspirants in the 2022 APC primaries has advised his supporters and journalists,to remain calm in response to persistent requests ;as to whom ADEDUNTAN and his group will support.
In a release by his media office today ,in response to these inquiries ;ADEDUNTAN advised them that indeed,the time is very close ,and we will go to a party or candidate of choice ,as a group in a carnival,not as individuals..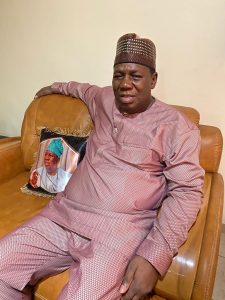 Osi Basorun ADEDUNTAN ,claimed that our support for TINUBU is iron clad,while our decision ,as regards GOVERNORSHIP ,revolves among three candidates -all brothers of his and the one who can best move OYO STATE FORWARD will get our nod.
It will be recalled that just like PRESIDENT BUHARI had cross appeals in AP,APP,ANPP,CPC and APC which led to his victory in 2015,ADEDUNTAN has cross appeals in LABOUR PARTY ;where he was the ,2011 LABOR PARTY GOVERNORSHIP CANDIDATE,in PDP(2015) where he was a screened and cleared candidate ,same in APC 2019 and 2022..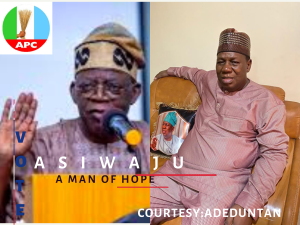 ADEDUNTAN supporters ;in all these parties are like "sleeper cells "and ready as soon as he chooses his candidate for GOVERNORSHIP.
Nigerian ALERT recalls vividly ,that when ADEDUNTAN and his supporters,threw their weights behind Late AJIMOBI,in a do or die GOVERNORSHIP election,among LADOJA and late AKALA in 2015,AJIMOBI won by 36.3 % of the votes -albeit by the skin of his teeth .-politically "bruising the faces of both OYO STATE political heavyweight champions.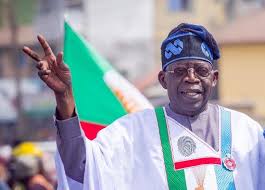 When ADEDUNTAN did "Siddon " look for 2019 "jagba "APC candidate,he was not only defeated,by MAKINDE,but was crushed.ADEDUNTAN-advised his supporters to remain calm and that whoever he supports for GOVERNORSHIP ,will be the best to move OYO STATE FORWARD-the main reason why he is in politics,not financial rewards.
Osi Basorun ADEDUNTAN-an IBADAN high chief,an international cardiovascular surgeon,DIRECTOR,DR AZEEZ POPOOLA ADEDUNTAN FOUNDATION & former OYO state HEALTH Commissioner,wished his supporters and Nigerians good health and abundant blessings in all their endeavors in FISCAL YEAR 2023 and beyond.