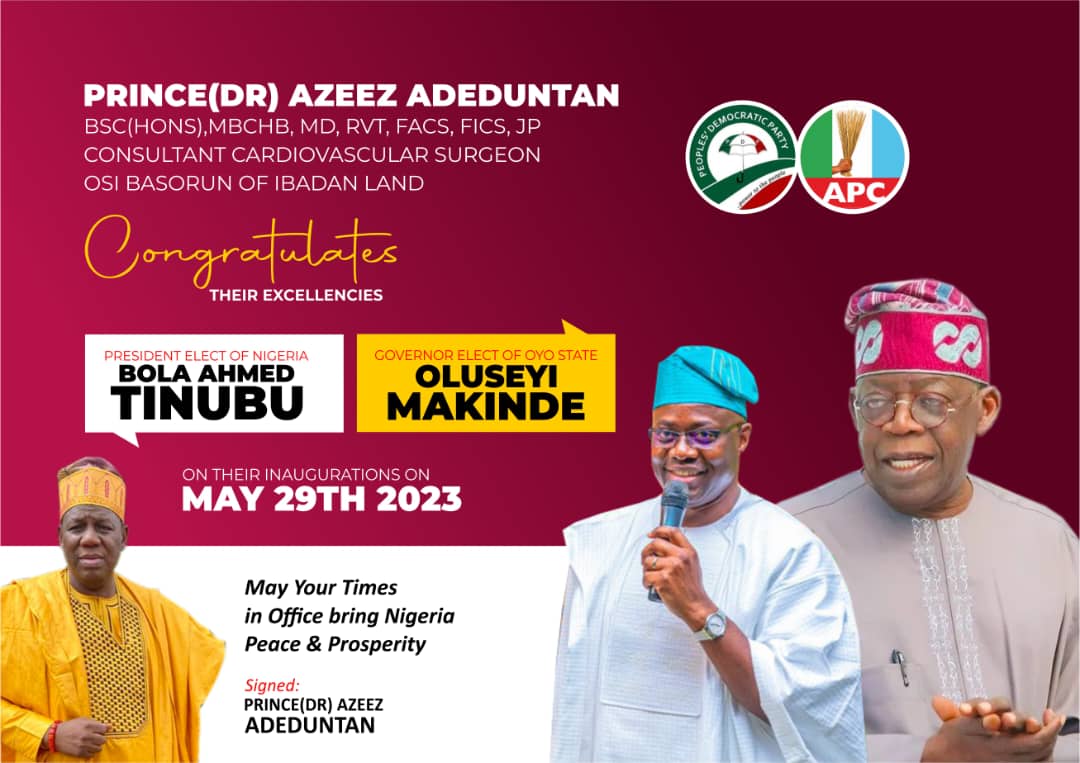 ADEDUNTAN-the OSI BASORUN OF IBADAN LAND and a PRINCE OF OYO -a great grandson of ALAFIN ONISILE DYNASTY (1742-1750 ),an international surgeon,2022 cleared APC Governorship aspirant,and former Oyo state health commissioner, has commiserated with the immediate family and people of OYO "EMPIRE" on the demise of her CHIEF IMAM -SHEIK MOSHOOD AJOKIDERO 111 .
In a release by his media office,and personally signed by him,ALHAJI AZEEZ ADEDUNTAN stated as follows :
"I knew the chief Imam of OYO ,at very close quarters ,since my political Odyssey began in 0ctober 2010 in NIGERIA ,from the USA.
He was a living specimen of simplicity,humility,hard work ,fear of almighty Allah ,as well as unassuming Islamic and native intelligence .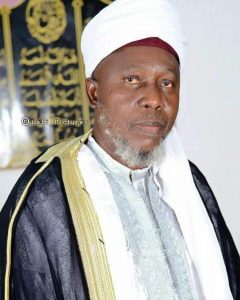 There was no event organized by ADEDUNTAN,that the Chief imam ,OF OYO ,was not present ,including,the floating of NIGERIAN ALERT newspaper in 2012,the DEDICATION OF DR AZEEZ POPOOLA ADEDUNTAN FOUNDATION building for humanities(2014)and the installation ,as OSI BASORUN of IBADAN LAND ,by Olubadan of IBADAN land -the late Oba SALIU ADETUNJI(2019).
ADEDUNTAN also condoled with the CHIEF IMAM of IBADAN,Sheikh AbdulGaniyy Abubakri ,HIS eminence ARE MUSULUMI OF YORUBA LAND,Alhaji DAUD MAKANJUOLA,all Chief IMAMS of YORUBA LAND,the ISLAMIC UMMAHS as well as the people of OYO ALAFIN,OYO STATE MUSLIMS and YORUBA LAND.
Alhaji ABDUL AZEEZ ADEDUNTAN prayed with fervency to ALMIGHTY ALLAH (SWT),to forgive his sins and transgressions and grant his soul aljannah Fridau.
"He will be sorely missed ."May Allah TAHALA accept his return.