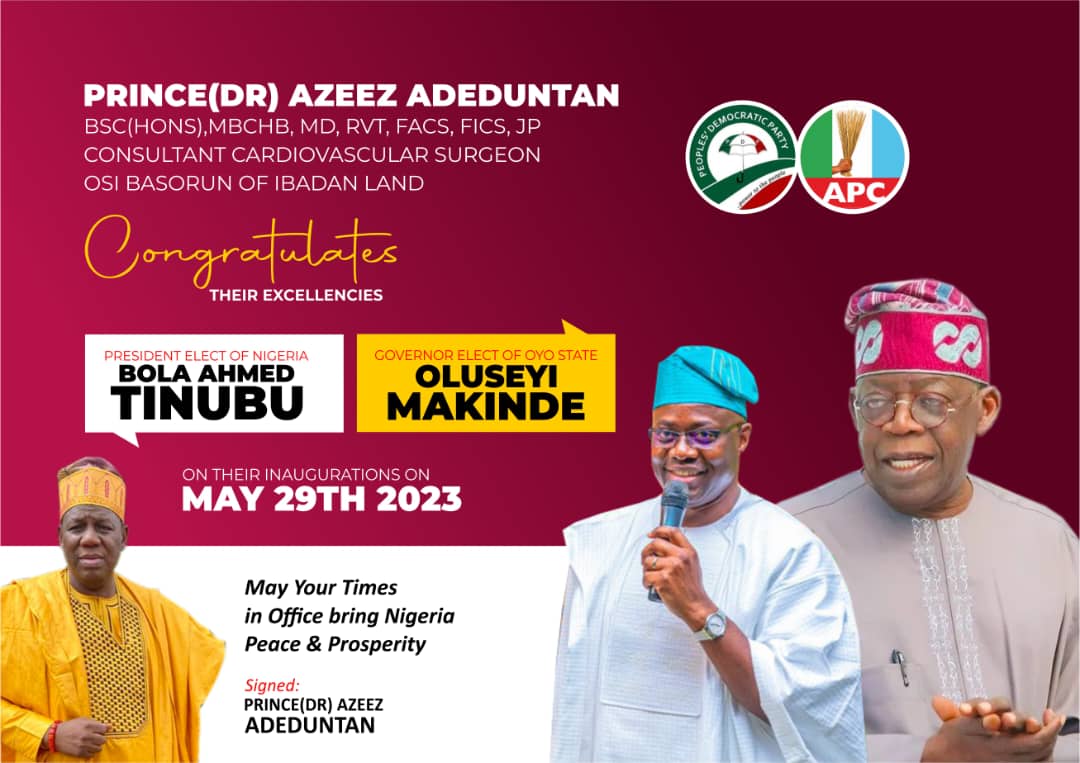 2023: Tinubu Will Prevent Factors That Make Production Cost Goes High – Adeboye Adebayo
Friday November 18, 2022
The National Director, Media and Publicity, Asiwaju Project Beyond 2023 and member, Public affairs committee, APC, Tinubu/Shettima Presidential Campaign Council, Adeboye Adebayo has assured Nigerians of APC Presidential Candidate, Bola Ahmed Tinubu sincerity and genuineness of the action plans for good governance.
Adebayo gave this assurance during a meeting with representatives of the leadership of Hairstylists from Utako, Wuse, Maraba and Garki at his Maitama, Abuja office.
Adebayo stated that Tinubu as a lover of small scale industries is coming with Credit Finance Facilities that will increase the production of goods and services in the country.
He said factors that causes production high cost will be tackled through the facilities which will be rewarding to both producers and consumers.
The group promised their total supports for Bola Tinubu and the APC and assured they will spread the good news among all the market women in Abuja
"For us, we are addressing issues at it affects the voters and ours is a usual promises but an unusual ones, when we put our heart on it, we do it."