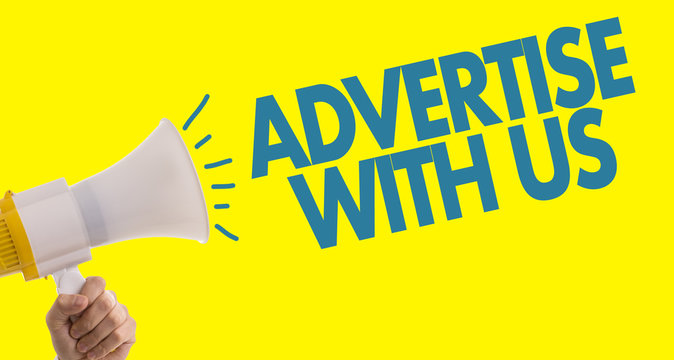 2023: Embrace Professionalism To Ensure Free, Fair And Credible Election, NUJ Tasks Members
..shun unnecessary breaking news, INEC to journalists
Thursday December 22, 2022
Media practitioners have been admonished to brace up for the challenges ahead of 2023 general elections by embracing objectivity and professionalism to so as to ensure peaceful transition of power in the nation.
The National President, Nigeria Union of Journalists, Chris Iziguzo gave this admonition at a workshop facilitated by the Nigeria Union of Journalists (NUJ), in collaboration with the Independent National Electoral Commission (INEC), held at the Dapo Aderogba Hall, NUJ Press Centre, Iyaganku, Ibadan.
Iziguzo who was represented at the workshop by a member of national trustee and General Manager, Bronze FM, Benin, Mrs Abimbola Oyetunde stated that in order to properly advance public interests, earn public trust and be watchdogs of the society, the pursuit of truth and public good must be the cornerstone of journalism practice in Nigeria.
According to him, "This makes it obligatory for every journalist to maximally comply with ethical principles and professional standards. It also makes it obligatory for every journalist to be entitled to decent wages, protection from attacks or hazards and conducive working environment.
The President called on Nigeria Journalists to ensure that a level playing field is provided for all political actors and ensure that peoples' votes will count through a highly professional management of news.
He added that this is the only way media professionals can advance the course of peace and ensure a credible and peaceful transition.
In his message to the workshop, INEC National Commissioner in charge of Information and Voter's education, Mr Festus Okoye who spoke thru a Deputy Director in the Commission, Mrs Ndidi Okafor said one of the objectives of the workshop was to provide opportunity for Journalists to understand key activities of the electoral body in the 2023 general elections.
The Chairman, NUJ Oyo State Council, Ademola Babalola urged the federal government to provide bail out funds for media houses to serve as lifeline for media practitioners making frantic efforts to survive after Covid-19 virus.
Com Babalola said with effective finacial palliative for journalists across the country, ailing media houses can be revived and Journalists gainfully employed.
In his presentation, the INEC head of Legal services, Mrs Faith Okorie, it is important for Journalists to update themselves on the amended electoral act of 2022 in order not to give wrong information to electorates.
She added that the Commission legal department is doing all it could to ensure laws guiding the successful conduct of 2023 elections are protected.
The Oyo INEC Administrative secretary, Alhaji Abiodun Onikate-Amosu who stood in for Oyo INEC REC appealed to Journalists to shun unnecessary breaking news which may scuttle electoral processes.
Mrs Ronke Samo who is the Vice President Zone B, said members of the union are fully prepare to work with INEC in ensuring 2023 elections is successful.
Mrs Samo commended INEC for putting together a workshop for members in the zone the nation in general.
At the end of the workshop, the participants issued communique as follows:
1. That the NUJ and INEC should be commended for the workshop which brought NUJ members up to speed on what INEC is doing to ensure a hitch-free elections in 2023.
2. That the workshop recognized the important role the media play in the electoral process and charged newsmen to take the issue of peace as a coordinal and take into consideration the need to be careful.
3. That journalists should use the power of the Mass Media to ensure peace before, during and after elections.
4. That media practitioners are enjoined to have a thorough understanding of the elections and the electoral process; and have an understanding of conflicts and convey same to the citizenry, reflecting the facts and truth.
5. That media practitioners should brace up for the challenges ahead by embracing objectivity and professionalism to ensure free, fair and credible elections that will promote a peaceful transition of power in country
6. That the media must always beem their searchlights on all the election stakeholders, especially the Election Management Body, INEC, to ensure impartiality. transparency, inclusiveness and competence.
7. That journalists should report election results as released or provided by INEC and monitor the entire process of vote counting.
8. That journalists and INEC officials should shun financial inducement.
9. That the Nigerian 1999 Constitution (as amended) and the Electoral Act, 2022 be further amended to accommodate Independent Candidacy and Diaspora Voting.
10. That INEC should collaborate with NUJ to ensure free, fair and credible elections.
11.That media owners and governments at all levels should provide insurance cover for journalists before, during and after elections.
12. That the National Orientation Agency (NOA) should synergies with INEC, NUJ and other stakeholders to ensure increased and continous Voter Education.
13. That safety of journalists should be paramount to all election stakeholders.
14.That INEC should see all journalists as one, no preferential treatment.
15. That INEC should make Permanent Voters Card (PVC) collection easier and accessible at the ward level.
16. That the Federal Government should re-enact the law establishing NOA for effective service delivery, especially to ensure increased Voter Education.
17. That candidates vying for positions should not make it a do-or-die affair and play according to the rules of the game.