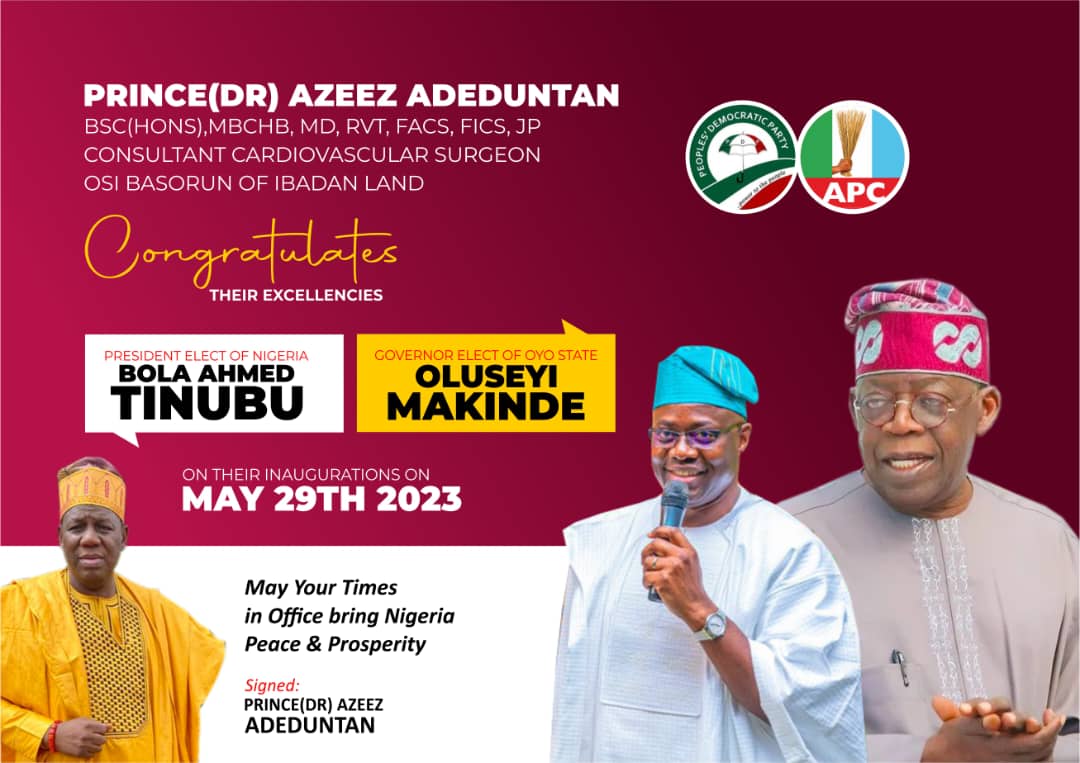 Tribute To Late Senator Abiola Ajimobi (The Architect Of Modern Oyo State)
Sunday June 25, 2023
As stated in the scripture, "Sweet is the memory of the righteous", you may be gone but you are never forgotten.". On June 25, 2020, the eagle flew home in a blaze of glory and the world literarily stood still.
Late Senator Abiola Ajimobi was an architect of a new order, an erudite leader, a consummate politician who served the pacesetter state with utmost dedication, love and focus to make Oyo State greater than he met it in his eight years of remarkable achievements and giant strides.
He was indeed a multitask development expert with profound intelligence which made him an accomplished administrator of human and natural resources for the betterment of the people of the state and Nigeria in general.
Despite his death, Sen. Abiola Ajimobi will continue to live in our hearts and in the memory of Oyo State people for his unusual and exceptional unique style of governance that brought peace, growth and development to the state.
In the last three years of his glorious transition, many people are still testifying to his good naturedness and how he brought hope into their lives, even when everything seemed hopeless. Such people are still trusting, that his illuminating spirit lives with them at this end.
May the soul of "oga wa" our courageous and highly intelligent leader continue to rest in peace. God grant him Aljanah Fridaus."
PRINCE AYODEJI ABASS-ALESHINLOYE MDII
FORMER ALGON CHAIRMAN
OYO STATE CHAPTER