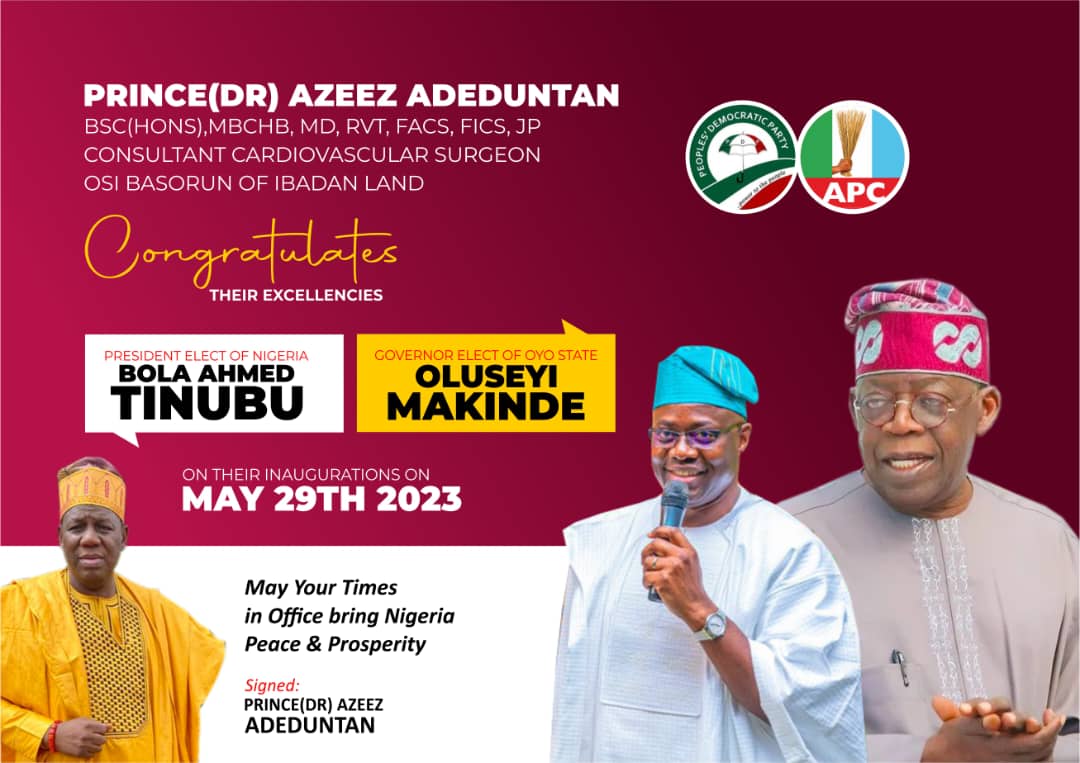 Tinubu's Inauguration: Abuja Agog As Asiwaju Project Beyond 2023 Host General Public, VIPs To A Carnival-Like Celebration At The Millennium Park.­
Sunday June 4, 2023
It was funfair to the fullest on Monday at the Millennium park Abuja where the foremost Tinubu Presidential support group, Asiwaju Project Beyond host personalities of all classes from VVIPs to VIPs to the old, young, destitute, beggars, general public and the numerous members and staff on the project led by State Coordinators across the 36 States and FCT.
People trooped in to the park as early as 8am to catch the glimpse of the inauguration proceedings going on at that moment at the Eagle Square through the live viewing centre provided at the park.
It is worthy of note that Asiwaju Project Beyond is the brainchild of Asiwaju Grassroots Foundation, AGF, that has propagating the principles and ideals of Bola Ahmed Tinubu in the last twenty years.
The project has always positioned itself to assist the ruling party APC, Tinubu's camp and APC administration in making sure that any of the events, programs or project that involves Tinubu or APC is highly successful in all ramifications.
During the National Convention & Presidential primaries of APC, the project took it upon itself to call all the delegates to the two events of the party on phone, encouraged them to come, provided vehicles for them to take them to their accommodations from the airports, provided accommodations to some of them, provided routes' guide for them, provided live viewing centre for those who couldn't go to convention ground with foods and drinks at the National secretariat of the project in Maitama.
The Project did the same to assist the Presidential Transition Committee for Tinubu's inauguration to accommodate very many Nigerians, party members, lovers and well wishers of Bola Tinubu at the millennium park, Abuja in a carnival like manner with music, drinks, foods and avenue to interact on how to galvanise support for the Tinubu's administration.
All the State Coordinators, Visitors, Guests, Friends, lovers of democracy and well wishers of Bola Tinubu had fun at the park.
Speaking with Newsmen, Victor Nwese who is the Ebonyi State Coordinator commended the Project for the funfair initiatives.
In the same vein, the Osun State Coordinator, Sikiru Tijani said he was not surprised at the initiative, saying Asiwaju Grassroots Foundation has always been a worthy partner in all Tinubu's project in the last twenty years.
Also Hajia Khadijat Adamu Sule who is guest in Abuja expressed gratitude to the project for the initiative, saying that if not the initiative she would have regretted coming to Abuja, but she enjoyed herself to the fullest at the park.
They all wished President Bola Ahmed Tinubu well in his presidential endeavours.