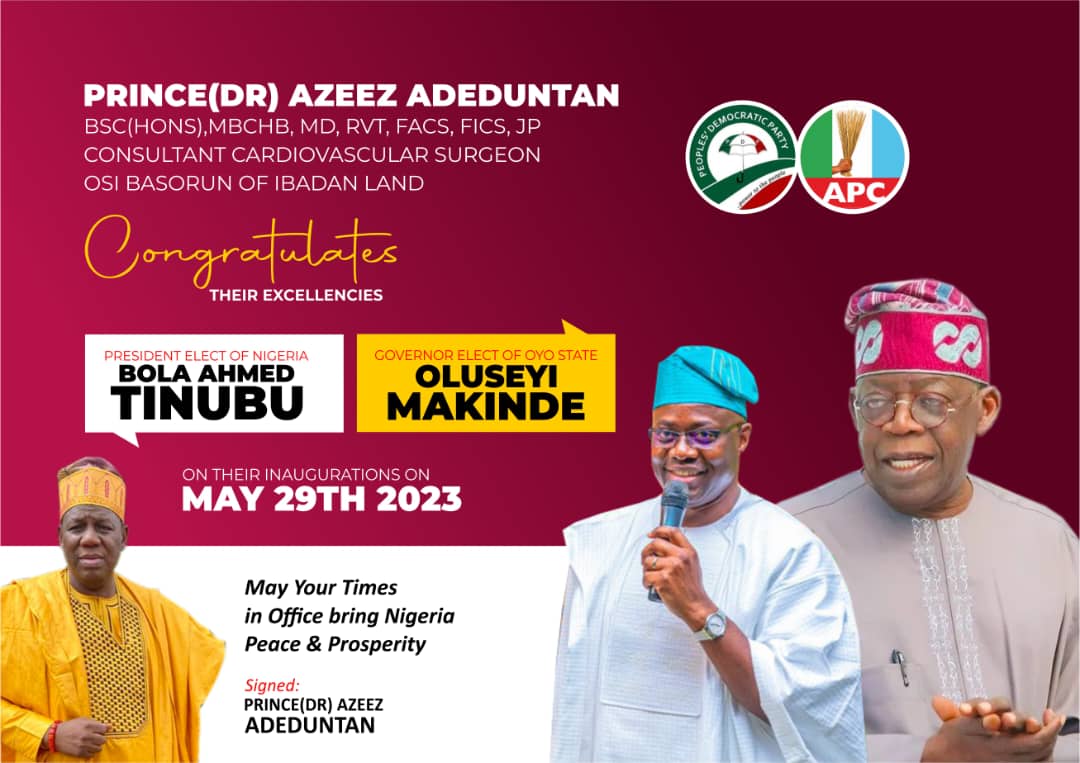 Tinubu Will Emerged Nigeria's President Come February 25 – Badru
Tuesday February 7th, 2023
The National Director Welfare, Asiwaju Project Beyond 2023, Engr Adekunle Badru said the All Progressive Congress (APC) Presidential Candidate, Asiwaju Bola Ahmed Tinubu would emerge as the next President of Nigeria
with majority votes across the nationn during 2023 elections.
Engr Adekunle gave the assurance in a release on Monday through his media office.
Badru who is also a member of Tinubu Presidential Campaign Council stated that Tinubu would also do well at the poll in the South-West in next year's presidential poll.
He assured that the APC in South-West would deliver
impressively and urged the various support groups to work assiduously to ensure Tinubu's victory in the 2023 presidential eection.
"Asiwaju Bola Ahmed Tinubu needs no introduction is a good product, who is known throughout the nations for it's impactful leadership role over the decades,strong enough to sell itself and
the party,"
He stated that various groups are in synergy and would come up with masses oriented programmes aimed at ensuring the Tinubu's Presidency.
"We will continue to spread the gospel of a Tinubu presidency devoid of ethno-religious proclivities come 2023.