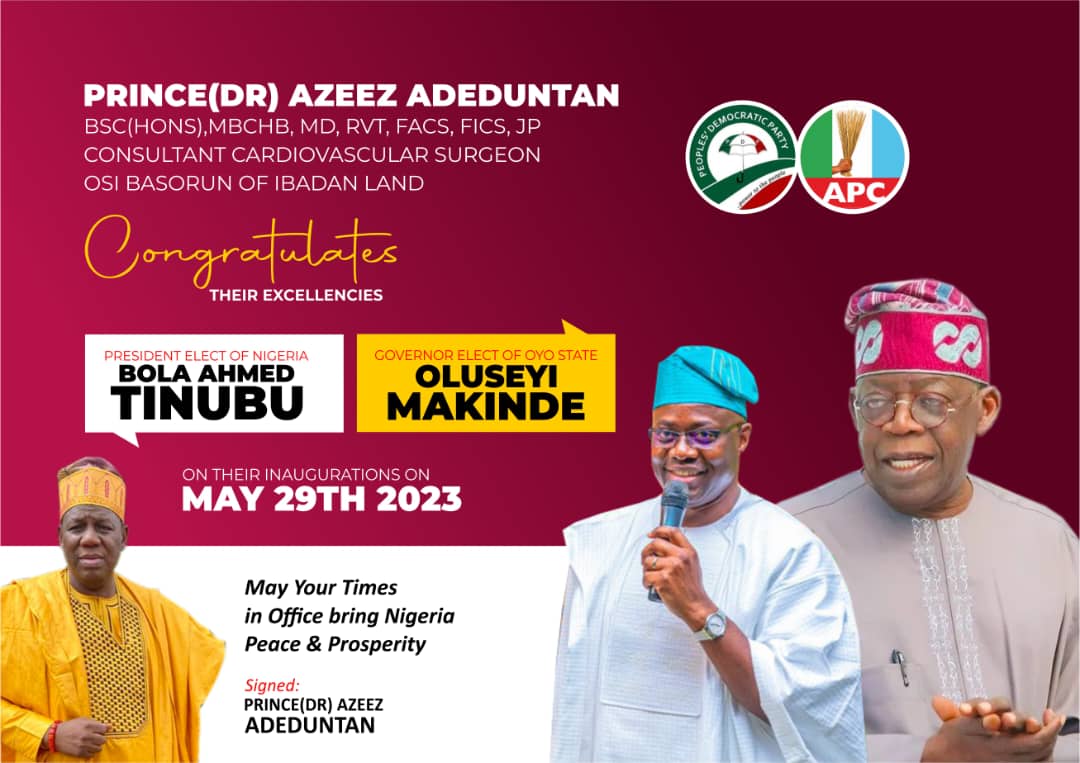 Support Our Administration With Your Contributions
Friday July 7, 2023
The Association of Professional Retired Midwives and Nurses of Nigeria (Oyo State) made a courtesy call on Thursday to the office of the Executive Governor of Oyo State, His Excellency Engineer Seyi Makinde FNSE.
They were received by the Executive Assistant to the Executive Governor on Administration, Rev Idowu Ogedengbe and the Director of Admin and Supplies, Mrs Olayinka Olaleye.
While appreciating the Association, which was represented by their Chairman, Mrs Hannah Motilola Agboola and Secretary General, Balogun Gaphar Ojetola, Ogedengbe appreciated them for their continued support and prayers for the success of the Administration of His Excellency, Governor Seyi Makinde.
He noted that Governor Seyi Makinde is grateful for all the support that the Association and other similar groups in State have been making in the area of promoting healthcare awareness among residents especially in curtailing the spread of pandemics and diseases in the State. The aide of the Governor acknowledged the efforts being made by non state actors as helping to contribute to the development within the State across the various sectors.
He invited the association to make their contributions towards the preparation of a robust Workplan by submitting their memorandum on initiatives or intervention that could enhance human capital development outcomes under the thematic area of Health and Nutrition.
The Association had earlier highlighted the roles and efforts that they made towards containing the spread of Covid 19 through various awareness programmes and jingles on different radio stations. While praying for the continued success of the Governor, they stated that they were inspired to go all out to support the second term aspiration of the governor because of the good policies and programmes of the Seyi Makinde administration.
A banner conveying the Association's congratulatory message was at the end of the visit presented to the Governor's Executive Assistant.