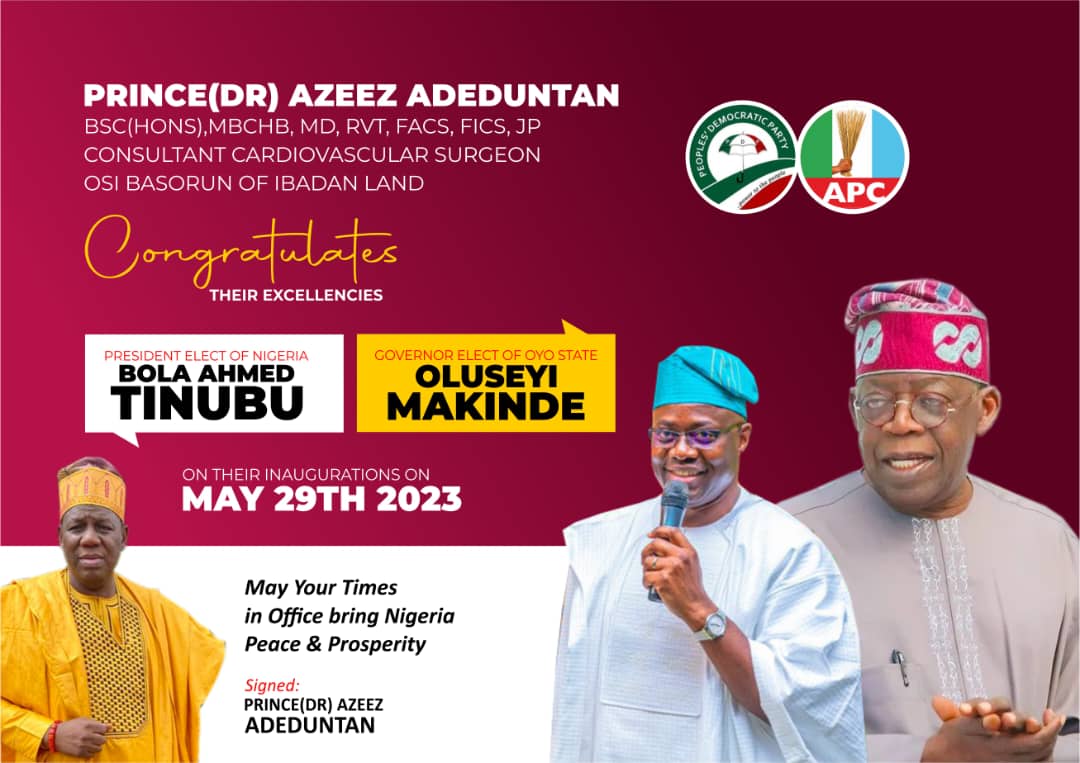 Subsidy Removal: Tell President Tinubu To Complete Ibadan-Abuja Road – Oladoja
..cautions first lady, other families of President on public speaking
Monday June 5, 2023
A Chieftain of the People's Democratic Party (PDP) in Oyo State, Mogaji Olawale Oladoja has urged President Bola Ahmed Tinubu to judiciously use the fuel subsidy recently removed on implementing social infrastructure.
Oladoja stated this while interacting with journalists in Ibadan on Friday.
Mogaji Oladoja specifically advised the federal government to use the money to complete Ibadan – Abuja road for the benefit of Nigerians.
He stated that the road is long overdue and need urgent national government intervention just like some other roads.
He stated that Ibadan remains the capital of the southwest and gateway to the northern part of the country hence the needed intervention by the Federal Government.
"With the high increase of aviation fee in the country, the road if completed will be a meaningful alternative for travellers going to Abuja and other parts of the north. "
He further counselled Tinubu to put in place meaningful palliatives to bring relief to all Nigerians.
He appealed to the newly appointed Chief of Staff to the President ensure his message got to the President.
Mogaji Oladoja while also commenting on the comments credited to the first lady few days to inauguration cautioned Senator Remi Tinubu on the need to guard against giving her husband bad image through her public speaking.
He urged the first lady and other members of the President family not to battered the image of Tinubu as well as that of the nation through unguarded utterances.