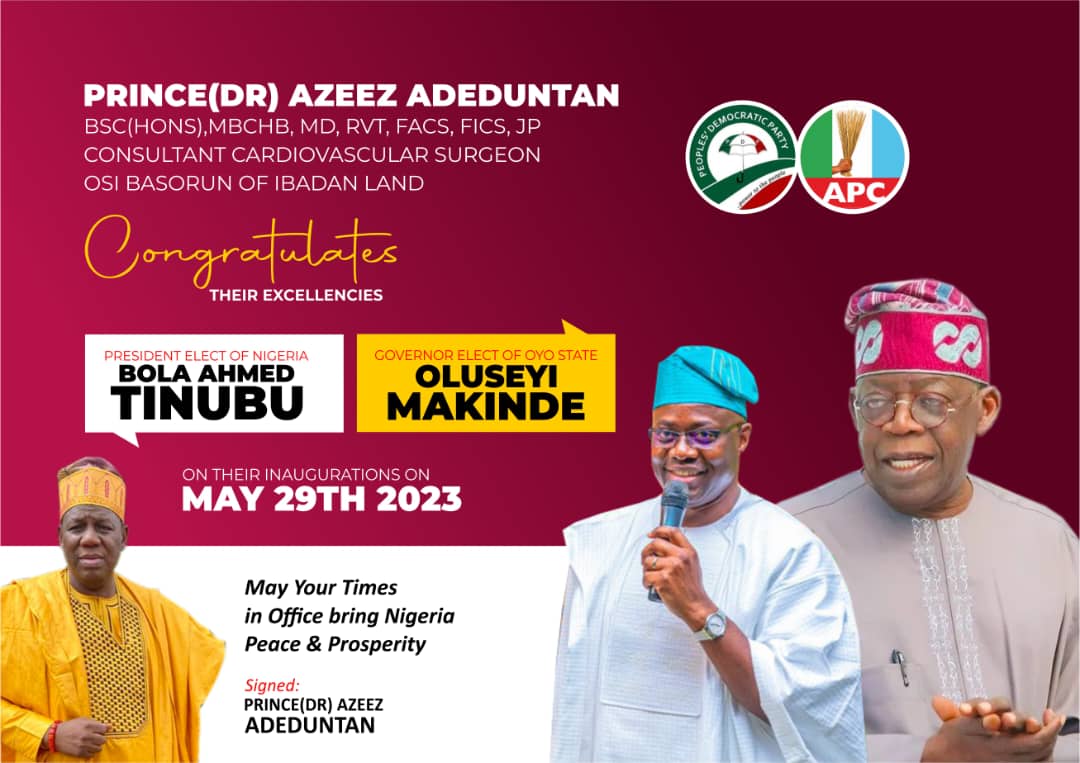 Samaritan Art Initiative Donates To Ibadan School
Sunday November 12, 2022
A Non-Governmental Organization (NGO), Samaritan has given out
free school uniforms to some primary school
pupils of Progressive Day School, Odo Ona in Oluyole local government.
Few weeks ago, The foundation had promised to provide free school uniforms to the school following it's discovery that some of the pupils then goes to school in tattered clothes.
The Initiator, Adedeji Yakub-Arisekola said the essence is to complement government effort and service to humanity.
"Since my secondary School days, many people know me as a person who love helping others and love to serve the humanity and most importantly the less privilege.
My interest is to make whoever in need of help happy."
According to him, "we had been doing this service to the humanity since my secondary School days and not only that I also donated blood most times for those in need of blood without collecting a dime from them, I keep doing this because I sees joy, happiness and success in what am doing."
Arisekola disclosed that he had served many organizations before setting up his own 'Samaritan Art Initiative Foundation' started two years ago.
One of my major challenges is funding because we need fund from people who really love to serve especially the less privileged.
"Today we are giving progressive day pupils 42 free uniform and we are promising to do more.
Also a Donor, Adewale Ademuyiwa while speaking with our reporter said he
got to know this through a friend who he attended same Secondary School with.
Ademuyiwa said he believes helping humanity remains the best by not spending on his birthday but on something more rewarding and fulfiling.
He urged parents to encourage their wards by praying for their success and also advising them to emulate good characters.
The head teacher of the school, Mr Waheed thank the state government Engineer Seyi Makinde for his support towards the development of the school.
He also commended the President of Samaritan Art Initiative Foundation for remembering the school and to make their pupils a better Students.
"I will continue appreciating them because it's a great idea.
One of the benefiting Parent, ,Mary Timothy thanks the President of Samaritan Art Initiative Foundation for such a good gesture supporting them and also prayed for them.