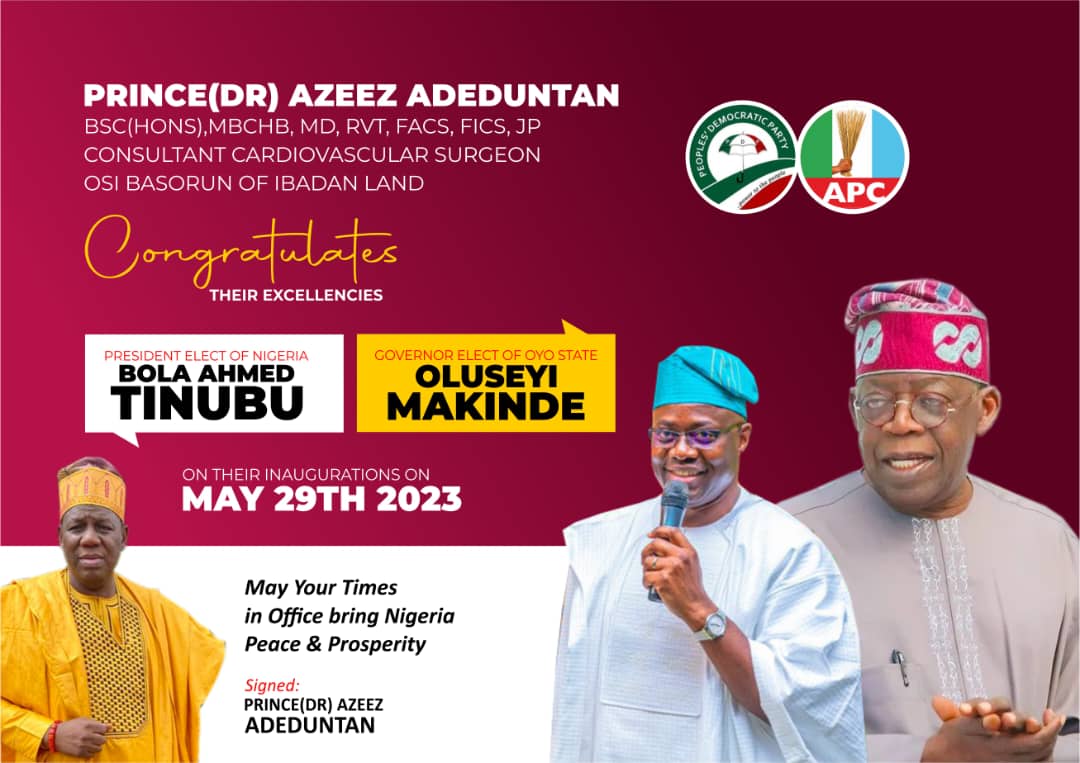 Pump Price Increase: Sack NNPC GMD, Kyari Now, Oyo PDP Chieftain Urges Tinubu
..NLC strike not necessary now
Monday July 31, 2023
Following the the declaration by the leadership of the Nigeria Labour Congress (NLC) that the Congress and it's affliate union will on next week embark on indefinite strike, a prominent Chieftain of the Oyo State chapter, People's Democratic party (PDP) Mogaji Olawale Oladoja has called on the Congress to shelve its planned strike.
Oladoja speaking with journalists at his Ibadan home on Saturday said the planned strike by NLC is unnecessary and ill-timed.
Oladoja stated that Nigerians should exercise more patience as requested by President Tinubu and allow him to reposition the nation.
He added that there are more pressing national problems that needs the attention of the labour Congress which included the epileptic power supply across the nation rather than embarking on protest over subsidy removal that affects all Nigerians and not only workers.
He cautioned labour leaders not to be agent of destabilization in Nigeria and not also caught to be playing the kite of opposition political parties and disgruntled leaders.
"For me, NLC leadership are only playing to the gallery and if care is not taken, I will lead the call for it's ban. Labour unions should not be found playing political games and should be apolitical. They should not wait until they are ban by federal government or court.
What is the percentage of workers in the nation, they are minority and should not just take the people for granted lest we lead call for their ban."
Commenting on the continue increase of pump price, Mogaji Olawale Oladoja said there is suspicious political undertone and President Tinubu should let the Group Managing Editor of NNPC go home while a panel of enquiry should be put in place immediately to review the activities of the corporation.
He said there are Petroleum Marketers who are ready to delivered the product to Nigerians at reasonable price hence the President should engaged such people to alleviate the hardships Nigerians are undergoing.
Mogaji Olawale Oladoja while advising southwest states to make their states economically viable commended the present leadership of Odu'a limited under Mr Ashiru for ensuring that the company is waxing stronger.
He said the last time Odu'a has such performing Chairman was under Late Jobi-Fele and called for more Support for the company leadership.
Also, Oladoja described the hiring of eleven thousand Indian by Nigerian business man as a signal to Nigeria failing human resources system adding that there is a need for focus on the nation human resources and man power.