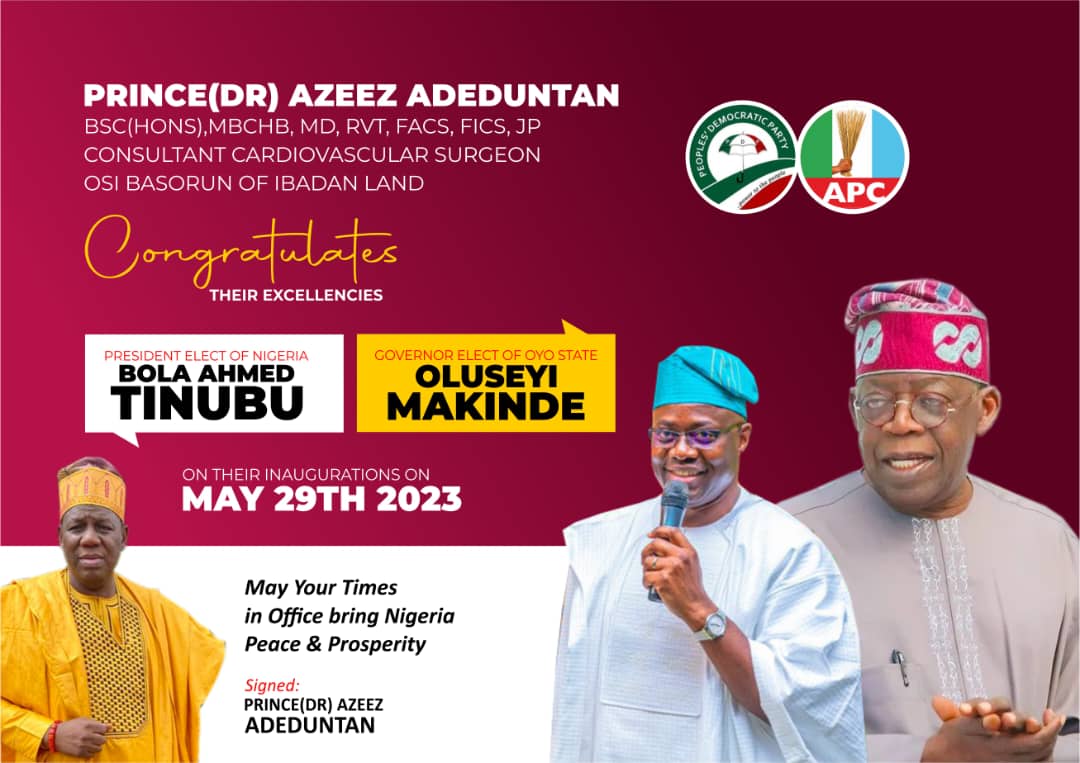 Pray For Our Leaders, Cleric Urges Nigerians
Friday July 28, 2023
An Ibadan based prominent Prophet, Gideon Tanimowo has urged Nigerians to always pray for the country's leaders, with a view to building a great nation that is devoid of corruption and lawlessness.
Tanimowo who is the General Overseer of Christ Joy Fire Salvation Ministry, Ibadan stated this in a news release on Saturday.
He said the leaders in the country have lots of tasks ahead of them, as such, they need the prayers of everyone. And, as citizens, it is the role of every Nigerian to constantly pray for the nation's leaders.
He added that the country would overcome its current challenges, if Nigerians walk in the image of God.
"God will restore the lost glory and virtues of the country when Nigerians rise again. When we pray more, then we will have victory," he said.