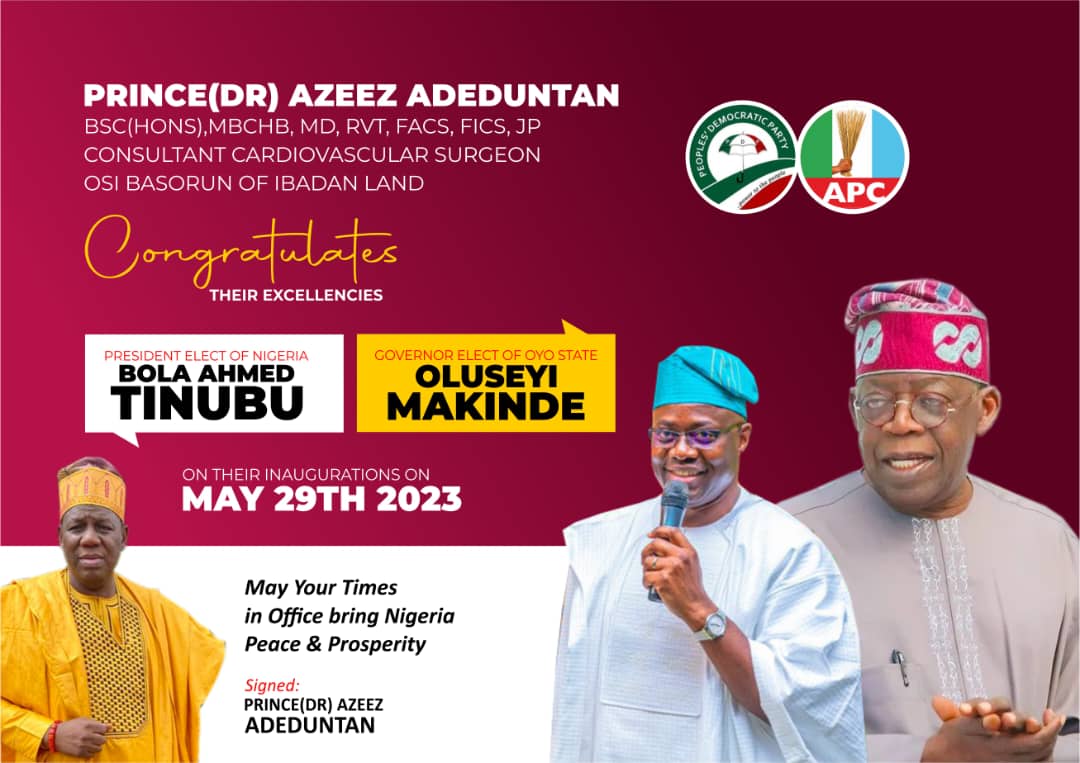 Oyo State Muslim Community Commends Makinde On Religious Balancing In Appointment
Saturday June 3, 2023
The Muslim Community in Oyo State has commended the Governor Seyi Makinde, on the religious balancing in the first set of appointments for his second term in office.
In a release by its Chairman, Alhaji Ishaq Kunle Sanni and Secretary Alhaji Murisiku Abidemi Siyanbade the community stated that it discovered that out of eleven Permanent Secretaries appointed, there are five Muslims, which is not bad.
"In appointment of Executive Secretaries,there are 2 Christians as against 1 Muslim.
All the appointments still favour Christians above Muslims, though with margins that can be temporarily overlooked, while anticipating that the next set of appointments will tilt more in favour of Muslims."
It stated that if the Governor continues to improve in the manner of near-equity, sustainabile religious harmony would be fully attained in Oyo State.
He equally commendef the Governor for dismantling the notorious Parks management System under the hegemony of the enfant- terrible of National Union of Road Transport Workers (NURTW), Mr Mukaila Lamidi, a.k.a. Auxiliary, that had constituted a menace and murderous nuisance to the innocent people of Oyo State.
"Better late than never, it is a big relief and heart-warming that the Governor eventually sent packing, these brutal, ruthless, dastardly and criminally-inclined Area Boys, who were no doubt an albatross to his first term in office.
People of Oyo State dreaded these criminals who killed and maimed innocent people with reckless abandon. To say the fear of Auxiliary's boys is the beginning of wisdom would not be an hyperbole or overstatement.
This step, it is our hope, will lead to zero tolerance for thuggery and hooliganism and, in shaa Allah, peace would reign in Oyo State and people will be able to sleep with their two eyes closed."