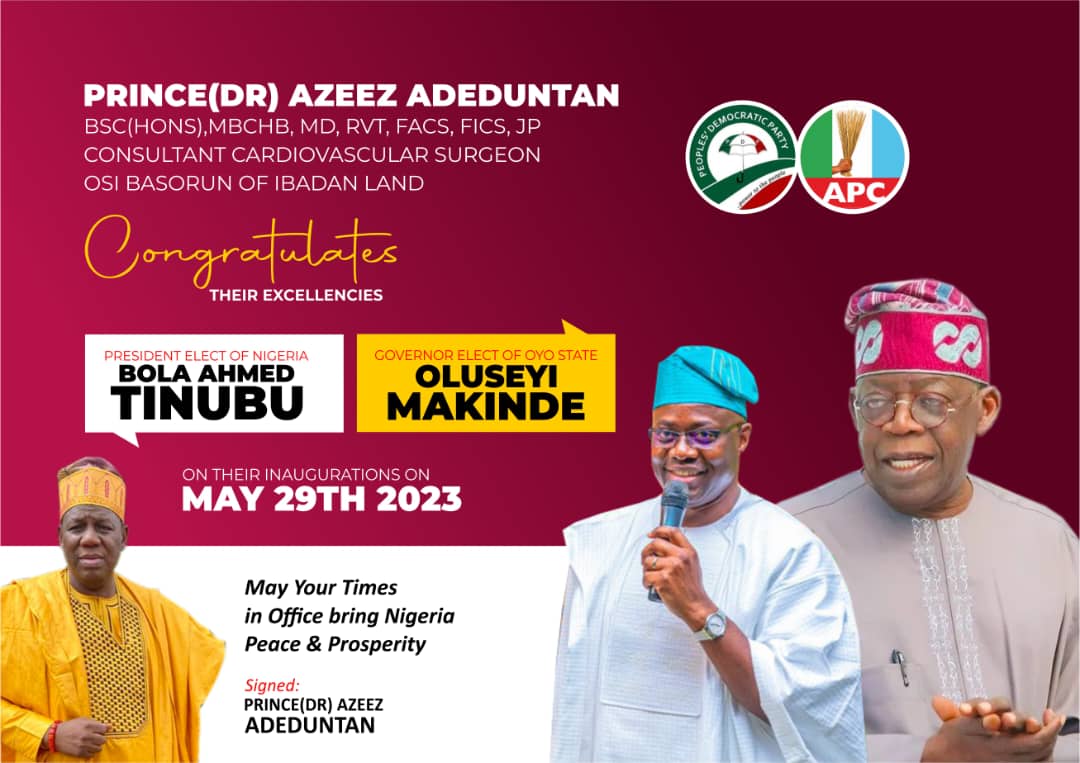 Oyo LG Poll: Houses, Cars, Other Properties Vandalised In Tapa Community Over Chairmanship Slots
..Ibarapa Youths Threatens Ife/Modakeke Experience If..
Oyo Former Commissioner /House of Assembly member Sold Out Tapa Community Over Ambition To Be Commissioner
Thursday July 13, 2023
Angry youths in Tapa community of Ibarapa North Local Government on Wednesday evening vandalised houses, vehicles and other valuables following the purchase of local government chairmanship form by the incumbent, Mr Lateef Adebare Lawal Akorede
It was reported that few of the PDP leaders in Tapa community followed the Chairman, Mr Lateef Adebare Akorede to purchase his nomination form in Ibadan. On getting back home to Tapa, out of protest, their houses, cars and valuables were vandalised.
Some of the youths in their reactions also said, if the injustice is not timely addressed, the crisis between Ife and Modakeke in Osun State may be a child's play compared to what is coming between Ayete and Tapa.
Also, another group of PDP leaders in Ibarapa North local government had described the role played by a former female commissioner and former member of the Oyo State House of Assembly from Tapa Community as disappointing and unexpected of a leader.
Some members of the party in some parts of the local government has rejected alleged imposition of the current Chairman of the local government by few leaders on all stakeholders in the local government.
In a chat with newsmen, one of the leaders, Alhaji Biliawu Dare Kongo urged Governor Seyi Makinde to intervene and stop imposition of candidates on them.
Alhaji Kongo also called on Governor Makinde to save the local government from an imminent crisis which has already shown it's ugly head so that it won't totally manifest in few days which may hinder the peaceful co-existence of the people of the local government and the state as a whole.
He alleged that the procedure adopted by few party leaders to choose chairmanship candidate in Ibarapa North Local Government Area was fraught with irregularities and barefaced fraud without recourse to the instructions of Governor Seyi Makinde that everyone must be involved before decision was taken.
"We need to let Governor Makinde know as well as the whole world that the procedures adopted by few leaders of the party in our local government area grossly fell short of the directive by the Governor for candidates to emerge through consensus
"Rather than abide by the directive of the Governor in the overall interest of PDP members, some desperate party leaders have imposed candidates to the detriment of our great party. This development has inevitably caused agitations and protests in many parts of Ibarapa North local government.
"We are, therefore, concerned that if the agitations occasioned by the undemocratic selection of chairmanship candidate are not looked into, it may generate Crisis and violence among communities that may not be easily curtailed.
Alhaji Kongo however, called on Gov Makinde to intervene and address the alleged irregularities in the selection process in our local government.
"We want Gov Seyi Makinde and top party leaders not to allow few greedy leaders to cause disharmony in our communities, local government and state.
"Except justice is served on this matter, this great injustice may lead to avoidable crisis and the upcoming local government election,"