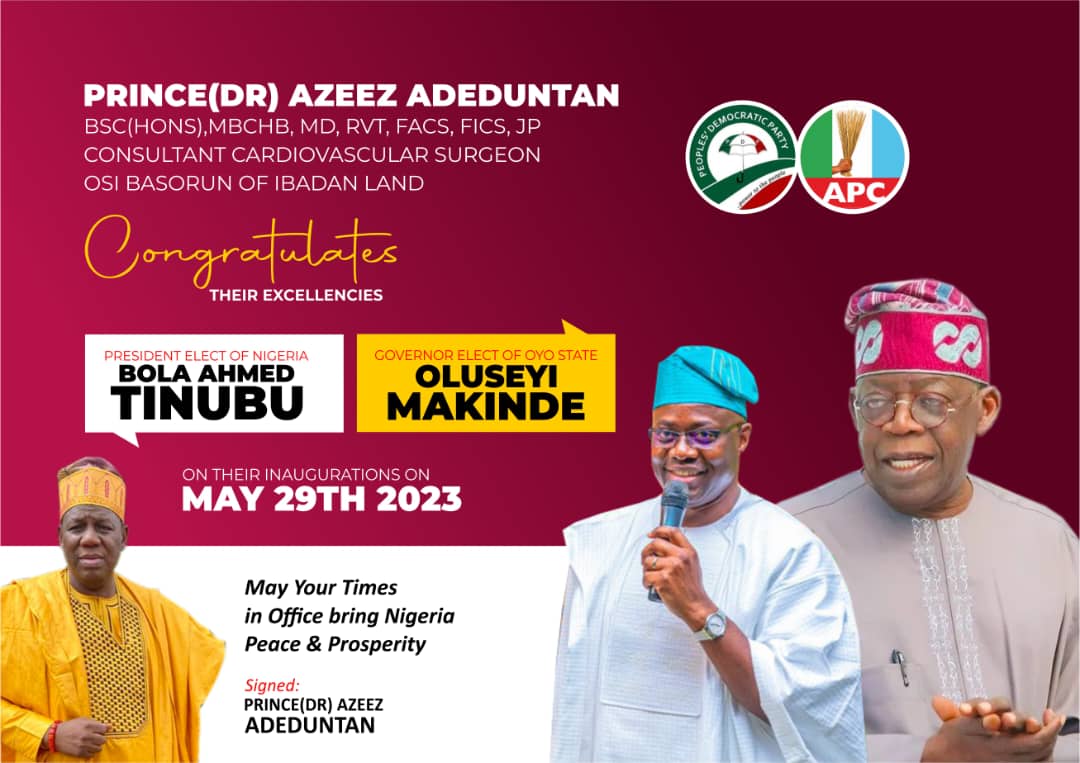 Oyo Chieftancy Law: Why We Opposed Late Ajimobi's Government Over The Review – Oladoja
Sunday July 2, 2023
It seems the dust raised by the recently reviewed Oyo State Chieftancy Law is yet to settle.
Speaking with journalists on Saturday the spokesperson, Authentic Mogajis in Ibadanland, Mogaji Olawale Oladoja has disclosed that the group opposed late Governor of the state, Abiola Ajimobi for the failure of his government to followed the due Process.
Oladoja who was one of the voices that opposed the review during the administration of late Governor Abiola Ajimobi said unlike the previous administration, the Seyi Makinde led government followed all due process outlined by law including consultations at different stages before the law was eventually passed and signed into law by Governor Makinde.
"I was part of those invited by the state legislators to stakeholders engagement at the state house of assembly complex during the whole process. So I can boldly say the law passed through laid down rules and regulations as being practised in saner clime.
He added that the group supported the move by the Seyi Makinde led government because it carried all stakeholders along in the exercise.
Oladoja stated that unlike what happened during Abiola Ajimobi's government, the Olubadan himself supported the move as well as embracing the elevation of his high chiefs.
Oladoja added that with the review, Chieftancy Law in Oyo state has been well defined and no undignified individual can rise to become king in Ibadanland.
Mogaji Oladoja stated that out of eleven high chiefs of Ibadanland, it's only Ladoja that is opposing the initiatives by aimed at elevating high chiefs of Ibadanland.
He identified Oniroko, Oluka and Onijaye all traditional rulers in Akinyele Local Government as only authentic Obas in the area while others are merely Baale's.
He cautioned on the need for all stakeholders in the traditional institution to follow the new trend for general development of their various domain.