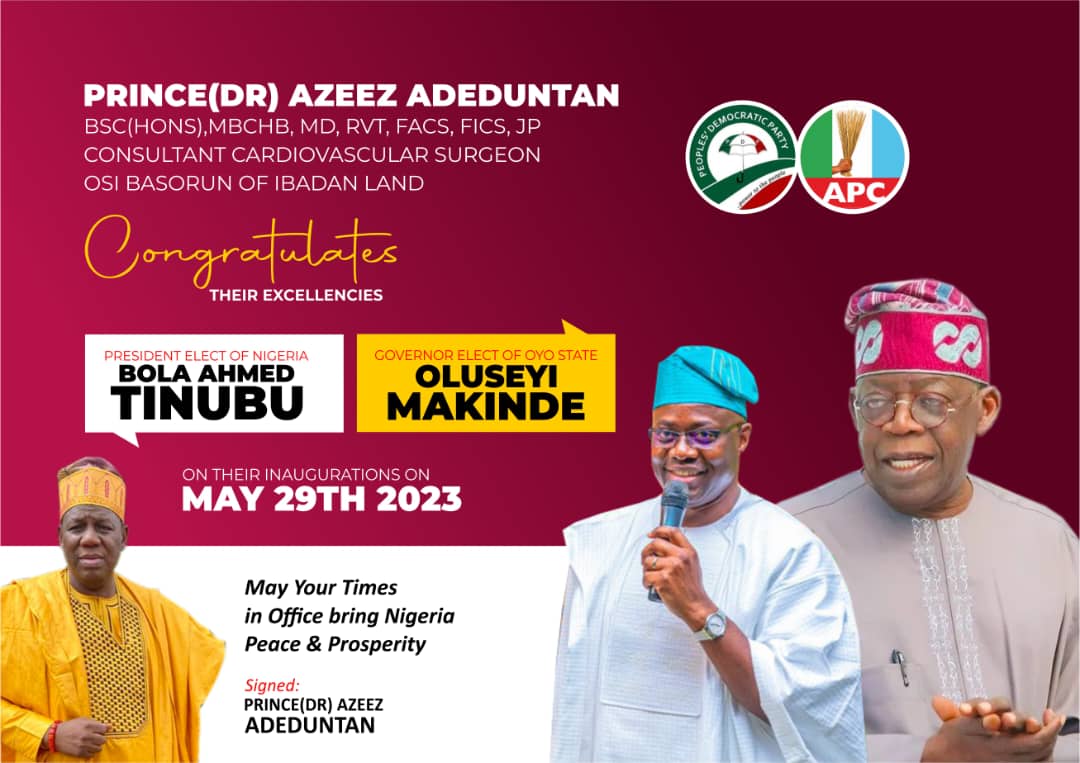 Oyo APC to Makinde: Plans To Woo Voters With LG Funds Will Backfire
Friday March 3rd, 2023
The All Progressivesr Congress (APC) in Oyo state has alleged that Governor Seyi Makinde was planning to use funds meant for the development of local government councils to buy votes would attract dire consequences warning that those assigned to carry out the script of a fictitious empowerment programme should either discontinue or be ready to face the anti corruption agencies.
Oyo APC had, in January this year, alerted the public about a memo emanating from the State Ministry of Local Government and Chiefttaincy Affairs in which council officials were directed to carry out an empowerment programme to the tune of N12.5 million naira with no specific beneficiary mentioned in the document.
In a statement issued on Thursday and made available to news men in Ibadan by its Publicity Secretary, Olawale Sadare, Oyo APC regretted that "Gov. Makinde was bringing in too much desperation at a time he needed to rely on his achievement and a good population of people he has built in the last four years to prosecute his second term ambition as the governor of the state.
"Only a few people were surprised when Gov. Makinde did not hide his aversion to local government autonomy in the public at a gubernatorial debate organized by a private radio station in Ibadan recently as he said he would never sign any document supporting it. Again, we have been made to see why the governor vehemently opposes the idea of allowing the third tier of government serve the purpose of taking adequate care of the masses at the grassroots.
"This time, he (Makinde) is ploughing back a fraction of the money which was hijacked to the council officials not to do any physical project but to induce voters. The plan is to enable council chairmen and other officials invite identified influential stakeholders among the voting public and offer them financial inducement ahead of the governorship and House of Assembly polls coming up next week Saturday.
"We have the memo with us and we have alerted the Economic and Financial Crimes Commission (EFCC), Independent Corrupt Practices Commission (ICPC), Special Fraud Unit of the Nigerian Police Force among others for necessary action. It is now important for the Commissioner, Permanent Secretary and other key officers in the Ministry of Local Government and Chiefttaincy Affairs as well as career officers in all the 33 Local Government Councils (especially HLAs, Directors of Finance and Chief Accountants) stay clear of the illegal project regardless of the pressure that might come from the governor or his aides." Sadare said.