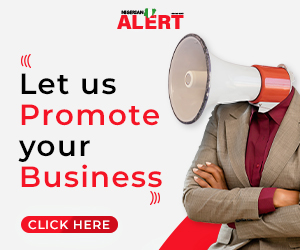 The Osi Basorun of IBADAN LAND and one of the GUBERNATORIAL aspirants,in the recently held Oyo state governorship primary, Prince Dr. Azeez Popoola Adeduntan has advised his supporters to remain calm and be hopeful ,believing that in the end, their sadness will be turned to happiness.
Adeduntan stated this in a release issued through his media office and made available to journalists in Ibadan, the Oyo state capital today.
The statement is coming in response to persistent calls and worries by some of his supporters within and outside Oyo state APC and even in the diaspora on his next political decision.
The former Oyo State commissioner of health said notwithstanding the outcome of APC primaries in Oyo,state he remains a strong supporter of Asiwaju Bola Ahmed Tinubu ,who is the Presidential candidate of the APC ,but yet to decide his political decision as regards Oyo state governorship.
"While our support for Tinubu Presidential Ambition is iron clad, for others, all options are still open and on the table.
Osi Basorun ADEDUNTAN-an Ibadan high chief and prince of OYO of ALAFIN ONISILE dynasty (1742-1750) does not need to be on any campaign committees to support Tinubu,for he was a foundation member of NExt level forum to date organized and chaired by Chief Oladosu Oladipo in 2020 ,geared towards Tinubu's presidency with high net worth Nigerians as members.
Osi Basorun Adeduntan is a juggernaut locally and internationally and with his supporters ,Tinubu will smile in Oyo state.
Osi Basorun Adeduntan recounted that when he supported late former Oyo State governor, Sen Isiaq Abiola Ajimobi in a do or die 2nd term election financially and physically in 2015 against Akala and Ladoja, Ajimobi won by the "skin of his teeth"(30% of the vote).
"In 2019,when we did late BOLA IGE -"SIDDON LOOK "after another fraudulent (JAGBA ) Governorship primary, the candidate was not only defeated by the incumbent, Gov Seyi Makinde, but "crushed."
Adeduntan added that, internal crisis and unsettled party grumbles will do no one any good but political disaster.
"In Osun, when Gov Oyetola refused to settle internal conflicts,he was "crushed"convincingly by the PDP candidate, Ademola Adeleke.
Today in Osun, Oyetola and APC are now looking for technical ground ,rather than substantial justice to overturn the election which they ought to have won in unity."
He described the primaries held in Oyo State APC as fraudulent and evil judgment of man, which is fleeting,compared to
the judgments of GOD and that of history ,which are permanent ,which will come soon in the fullness of time in few months.
"Be hopeful and resolute-that GOD,who is GOD OF JUSTICE IS still on the throne-QURAN 67,1-2, Bible Isiah 41:10.
Keep hope alive,
In God We Trust
Time will tell."