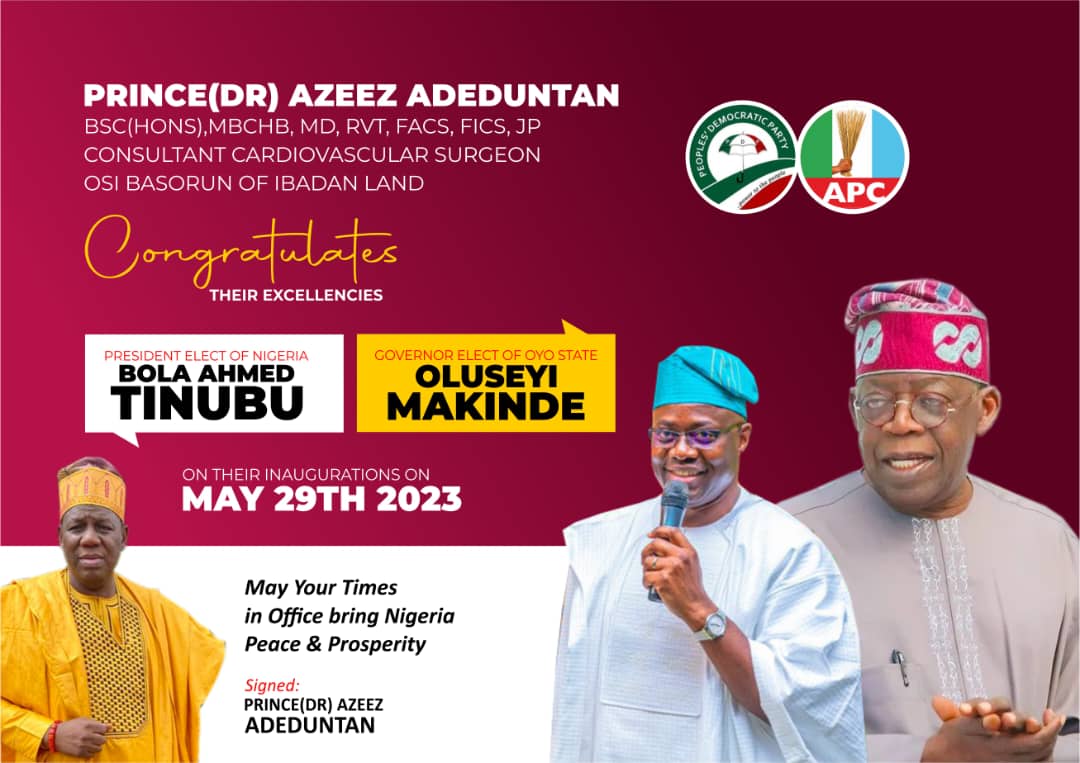 Ondo Acting Governor Charges Warring Community, Odigbo To Be Calm, Maintain Peace
Wednesday August 23, 2023
Ondo State Acting Governor, Hon Lucky Aiyedatiwa has appealed to the people of Ore/Odigbo in Odigbo Local Government to be calm and eschew any act that can lead to breakdown of law and order.
Aiyedatiwa made this appeal while addressing the people of Ore/Odigbo communities following their peaceful protest on the perceived imposition of caretaker chairman on the people of Odigbo Local Government at the front of Governor's Office, Alagbaka Akure on Tuesday.
While speaking with the protesters, the Acting Governor acknowledged the peaceful manner the protesters conducted themselves as he thanked them for always supporting the government of Ondo State.
"You have done well by coming here to register your displeasure over the perceived or possible imposition of caretaker chairman in your Local Government, I must tell you that, this is just perception because Local Government election is not holding this year, it will hold next year according to Ondo State Independent Electoral Commission ( ODIEC )", he said.
"Even when the tenure of the current chairman of council expires, it is the responsibility of government and the ruling party to appoint caretaker chairman, even at that, we will expect the leaders in the various local governments make inputs into the appointments".
He therefore enjoined the leaders from the communities to interface and engage with both the State Government and the ruling party for peace and harmony in the State.
Aiyedatiwa also appealed to the people to continue to pray for peaceful coexistence in the State irrespective of where they are, while assuring them that government will look into their agitations.
He told them to remain law-abiding and urged them to resist unscrupulous opportunists seeking to take advantage of the perceived speculation to create crisis in Odigbo Local Government.
Earlier, Hon Jimi Akinyan and Hon Olafunmiloye Femi who spoke on behalf of the protesters expressed their gratitude to the Acting Governor for attending to them.
They requested that, the indigenes of Ore/Odigbo communities be considered in the appointment of the caretaker chairman of Odigbo Local Government and that the communities looks forward to sustained interactions.
With Acting Governor to address the protesters are, Secretary to the State Government, Princess Oladunni Odu, Ondo State House of Assembly Member representing Odigbo Constituency 1, Hon Olatunji Ifabiyi, Head of Service, Pastor Kayode Ogundele, Special Adviser to Governor on Union Matters and Special Duties, Mr Dare Aragbaye, Special Adviser to Governor on Security Matters, Akogun Adetunji Adeleye, SSA to Governor on Special Duties, Dr Doyin Odebowale, Deputy Chief of Staff to Governor, Office of Acting Governor, Prince Segun Omojuwa, Special Assistant to Governor on New Media, Ladi Okunniga and others.