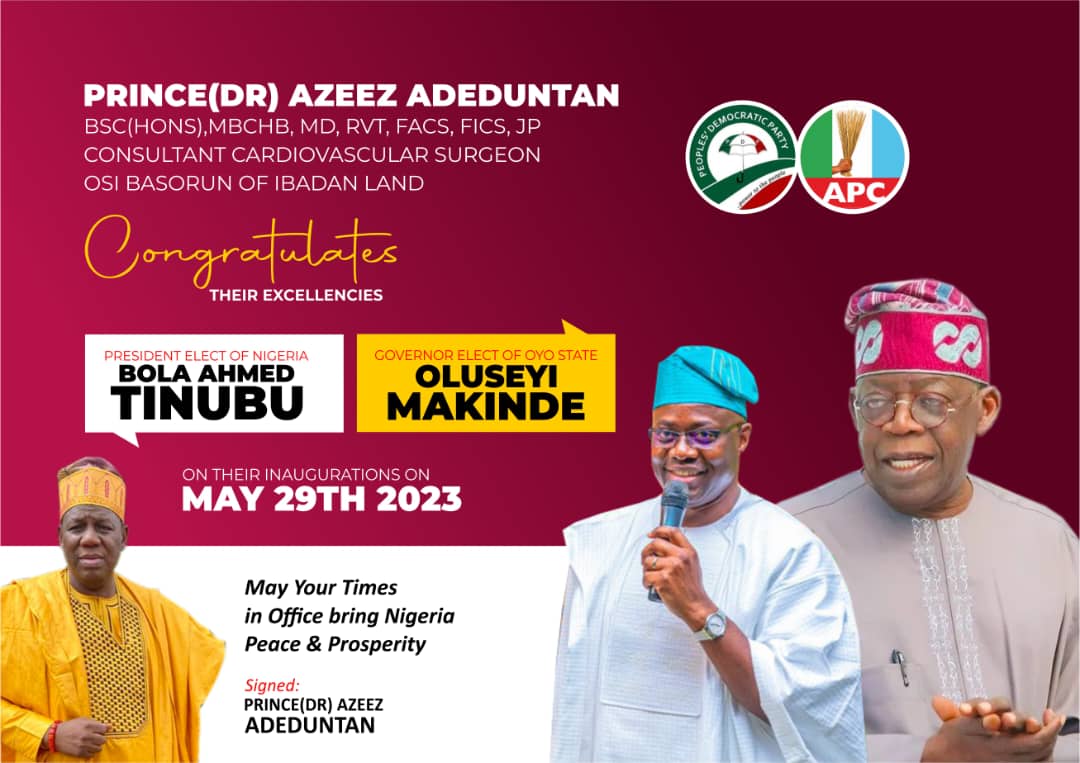 Ogun LG Allocations: PDP's Uninformed Muckranking
Thursday August 31, 2023
The. All Progressives Congress (APC) in OgunState has described as "uninformed muckracking" a call by the People's Democratic Party (Party) and its defeated candidate in the last governorship election over unsubstantiated allegations on LG fund.
In a statement issued in Abeokuta on Tuesday and signed, APC a sinking man in the sea who will jump at anything, including a straw, the PDP Ogun State has jumped into the fray of the current discussion on Local Government allocation in the state.
The statement reads: "One would have expected a serious party to make investigation and access credible data before commenting, but not surprisingly, the PDP and its defeated governorship candidate, Hon. Ladi Adebutu, who is currently a fugitive in UK, jumped into the fray with an opportunistic agenda asking for the "impeachment" of Governor Dapo Abiodun.
"The state government has rightly made its position known on the issue and awaits due process of the law, especially when the character involved claimed to have written a petition to the relevant agencies of the federal government.
" It is obvious that the PDP, whose government in Ogun State broke the records of maladministration and thuggery, assumes that Ogun people have forgotten and that the present government will be like theirs of ignoble past. A party that recently boasted of victory at the Tribunal, no longer wants to wait; it's now singing a song of "impeachment".
"We urge discerning people of Ogun State to ignore the machinations of these sore losers, and who were roundly rejected by Ogun people at the last general elections, despite the 200,000 preloaded Verve ATM cards used for vote buying.
"The remarkable feats of the current Administration is attested to by the good people of Ogun State and no amount of political gang-up, and propaganda will distract Prince Dapo Abiodun and his team."
E-signed; Tunde Oladunjoye
APC Ogun State Publicity Secretary