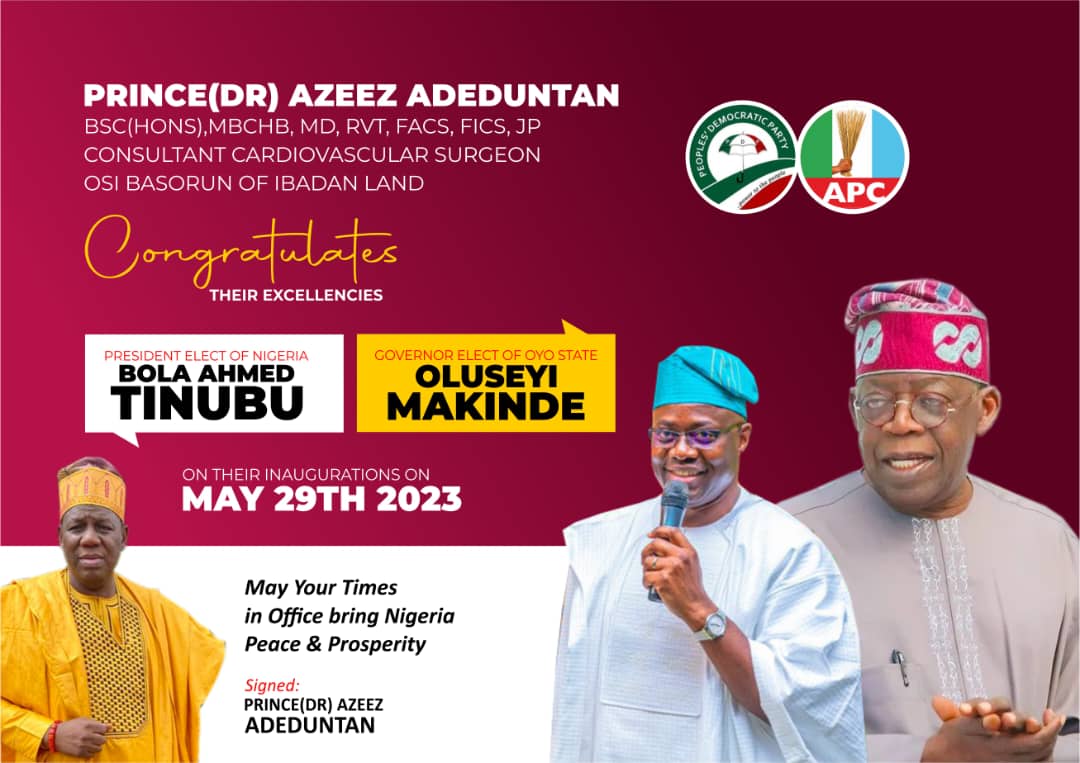 Oba Akande, Splash FM Radio's Founder Celebrates 84th Birthday On Friday
Thursday July 20, 2023
The Management of West-Midlands Communication Limited is set to celebrate the 84th birthday of the founding chairman of the company, Oba (Dr.) Adebayo Akande, MFR as well as the 16th year anniversary of the first privately owned radio station in the city of Ibadan, Splash 105.5fm.
The event will also feature a public lecture on Friday, 21st of July at the historic Trenchard Hall, University of Ibadan will start by 10am.
The General Manager of the station, Mr *Tunde Olawuwo* informed that the annual lecture is being organized to enrich Nigerians with the right information and to set the right values while affirming that there is a need to enlighten the people on topical and timely issues affecting the members of the society.
Olawuwo who made these submissions while featuring on *Parrot Xtra/Ayekooto* anchored by Olayinka Agboola on Splash 105.5fm on Tuesday revealed that all arrangements have been concluded to ensure that the event records tremendous success.
He stated that the guest speaker for the day is a renowned Economist and Pioneer Director of Centre for Petroleum Energy, Economics and Law (CPEEL), of the University of Ibadan, Professor Adeola Adenikinju who will be speaking on the topic, 'Fuel Subsidy Removal: Causes, Impact, Adjustment Responses'.
The event will attract eminent personalities including Chief Bayo Oyero, the former President of the Central Council of Ibadan Indigenes, who will be the chairman of the occasion.
The General Manager, however, assured all expected guests of adequate protection of lives and properties while affirming that all necessary safety measures have been taken in collaboration with the management of the University of Ibadan.
He also used the opportunity to thank listeners and advertisers who have supported the media outfit in one way or the other in the past 16 years.
"We appreciate our listeners and advertisers. We are using this opportunity to pledge that the best is yet to come from us. We have been ahead of others and we will continue to work hard to keep the momentum. Splash 105.5 and the sister station, Lagelu 96.7fm are the people's stations. We are ever conscious of our responsibilities towards our listeners. We will not let them down."